The U.S. Treasury Department announced its new design for the $5, $10 and $20 bills, which will incorporate several new faces--including some trailblazing women, many of whom are famous New Yorkers. Check out these New York sites that honor some of the new currency stars, including Harriet Tubman, Eleanor Roosevelt and more.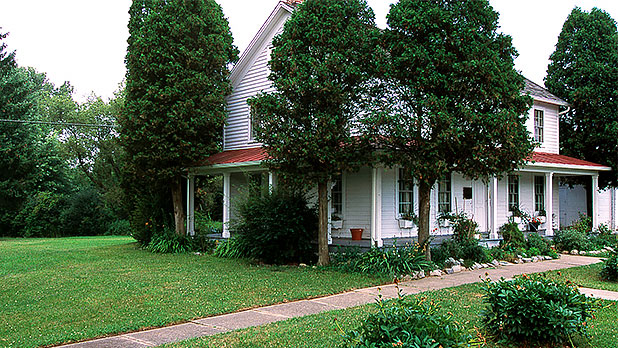 Harriet Tubman Home
She'll be the new face of the $20 bill (some time after 2020)--and for good reason. Harriet Tubman helped countless people escape slavery along the Underground Railroad and made several daring rescue trips to the South. Today, you can explore the history of the Underground Railroad and learn more about this great American at her home in Auburn.
Susan B. Anthony Museum & House
A leader in the Civil Rights and Women's Suffrage movements, Susan B. Anthony will be the new back of the $10 bill. Her former home in Rochester also served as the headquarters of the National American Woman Suffrage Association and continues to honor women's rights with museums tours and events.
Elizabeth Cady Stanton House
Igniting a social revolution for women's equality, Elizabeth Cady Stanton (soon to be on the $10 bill) authored the Declaration of Sentiments that was presented at the first women's rights convention. Referred to as the "Center of the Rebellion," her home is part of the Women's Rights National Historical Park in Seneca Falls, where visitors can dive into the rebellious history of the suffrage movement.
Eleanor Roosevelt National Historic Site
On the back of the $5 bill, you will find the longest standing First Lady of the United States, Eleanor Roosevelt. This New York native served as the first delegate to the United Nations and first chair of the UN Commission on Human Rights, she is one of the most esteemed and respected individuals in U.S. history. Today, travelers from around the world enjoy guided tours and films at her quaint home in Hyde Park, NY.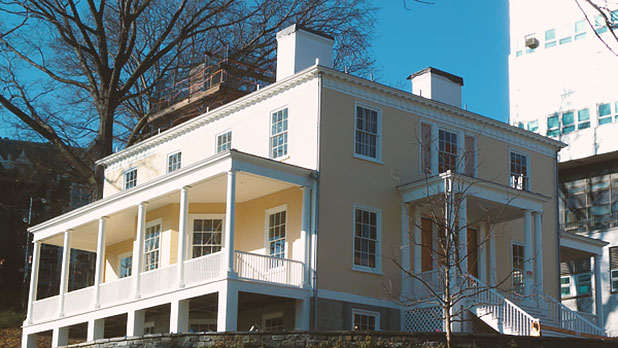 Hamilton Grange
There was talk of bumping him off the $10 note, but thanks to his role as the inspiration of the Pulitzer Prize-winning musical Hamilton, Alexander Hamilton isn't going anywhere (though some of the famous ladies above will be joining him on the bill). Hamilton was born on the Caribbean island Nevis but took residency in New York City, and spent the rest of his life in New York State. His upper-Manhattan estate is managed by the National Parks Department where visitors tour the grounds and hear stories about the youngest of the Founding Fathers.