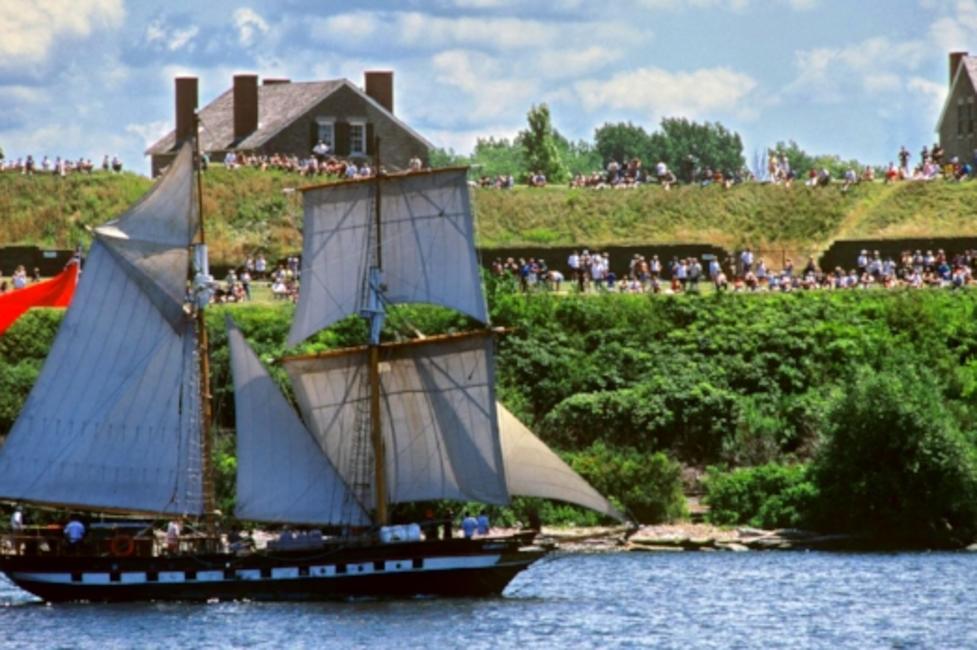 The ice has thawed. The sun is shining. It's spring, and that means festivals and events—a lot of them—all across New York. And things are only going to get hotter this summer. All season long you can groove to music under the stars, watch glass get made al fresco, sample delicious food, and get your kicks on midway rides. Here are your family's must-catch things to do across the Empire State this summer. Mark your calendar!
GlassBarge Tour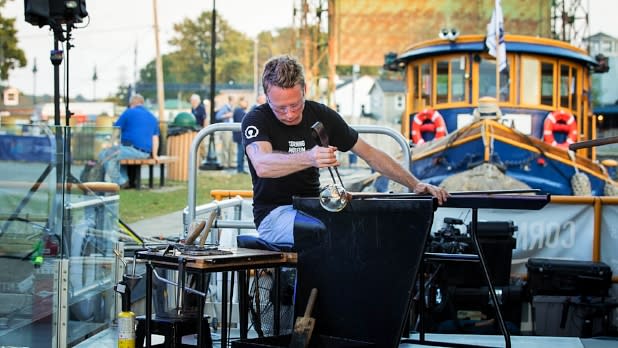 As a celebration of the 150th anniversary of the Brooklyn Flint Glass Company (now Corning Incorporated) and the importance of New York's waterways and waterfront communities, the 30 foot by 80 foot GlassBarge from the Corning Museum of Glass will be making stops throughout the state all summer. Scheduled stops along the Hudson and the Erie Canal include Brooklyn, Yonkers, Poughkeepsie, Kingston, Little Falls, Baldwinsville, Fairport, Lockport, Buffalo, Medina, Brockport, Pittsford, Seneca Falls, and Watkins Glen, before the barge settles in Corning on September 22. If you've never seen glass being made before, prepare to be mesmerized during the daily demonstrations by Corning's artisans as they skillfully stretch and shape it into forms you've never even imagined from such a material. Catch it while you can! Various locations; May 17–September 22; free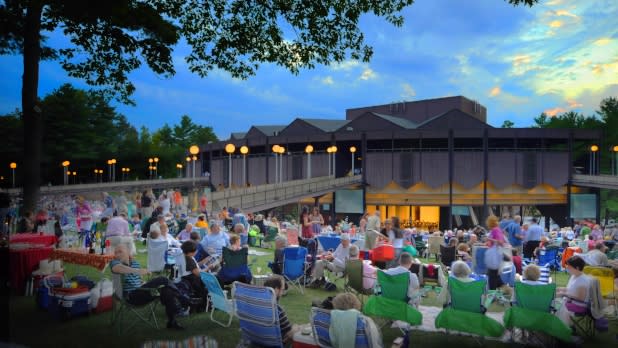 Located within beautiful Saratoga Spa State Park, the Saratoga Performing Arts Center (SPAC) is one of the most beloved spots in New York for culture seekers, whether they're looking for an evening with the symphony or ballet, a night of rock & roll, or a comedy show. In addition to big-name pop acts like Charlie Puth (July 22) and Halsey (July 12), this summer also features the annual Freihofer's Saratoga Jazz Festival (June 22–24) and a New York City Ballet residence (July 17–21). Many events are family-friendly, but kid-focused events this summer include KIDZ BOP Live! (June 15) and the Philadelphia Orchestra performing John Williams's score to Star Wars: A New Hope, presented along with a screening of the film. Saratoga Springs; season starts on May 22; various prices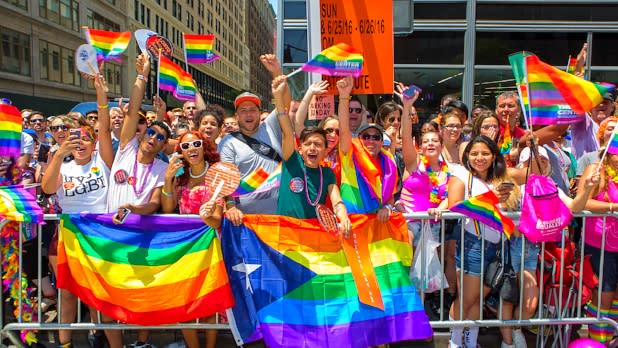 June is LGBT Pride month and there are celebrations in every corner of New York State, from Long Island to Buffalo. Most of New York's cities have a Pride parade or celebration in June (in fact, most have several), but you'll also find Pride happenings in some of the state's smaller towns, including Hudson Valley Pride and the Oswego Pride Parade and Festival. Wherever you go to celebrate Pride in New York this summer, you're sure to have a fun and fabulous time. Various dates, locations, and prices, mostly in June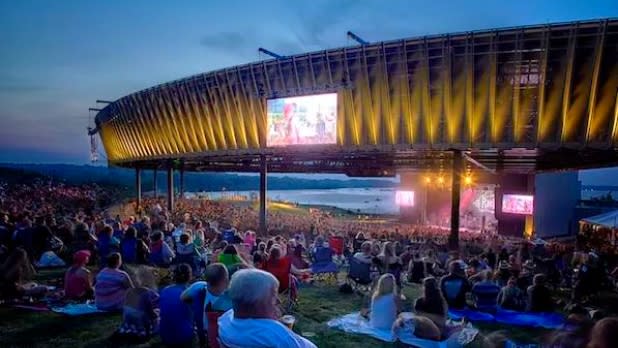 Some of the biggest names in pop, rock, country, and more perform at this extremely picturesque amphitheater, framed against beautiful Onondaga Lake in Syracuse. BYO chair (or rent one there) if you're parking on the lawn, and prepare for a lovely evening enjoying music from acts like Kenny Chesney (June 7), Janet Jackson (July 18), and Pentatonix (August 23). It all kicks off with the hit interpretations of KIDZ BOP Live on June 2. Syracuse; season starts June 2; various prices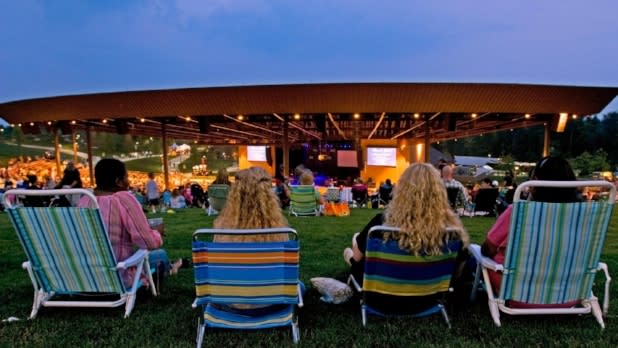 The site of the original 1969 Woodstock festival, nestled in the beautiful Catskills, still hosts a wide variety of performances every summer. The beautiful amphitheater is a perfect place to catch a show in the summer, whether you score an inside seat or bring a blanket and claim a patch of the lawn. Highlights of this year's season include classic rock (Roger Daltrey performing the Who's Tommy on June 8, The Beach Boys on August 5), country superstars (Jason Aldean on June 13, Dierks Bentley on August 3) and family-friendly fare (Sesame Street Live comes to the Pavilion on August 18 with C is for Celebration). Speaking of families, Bethel Woods provides a special first-come, first-served "Family Zone" for most events, where parents and kids can enjoy the show in a smoke-, alcohol-, and bad-language-free environment. Bethel; outdoor concerts begin June 8; various prices
Xerox Rochester International Jazz Festival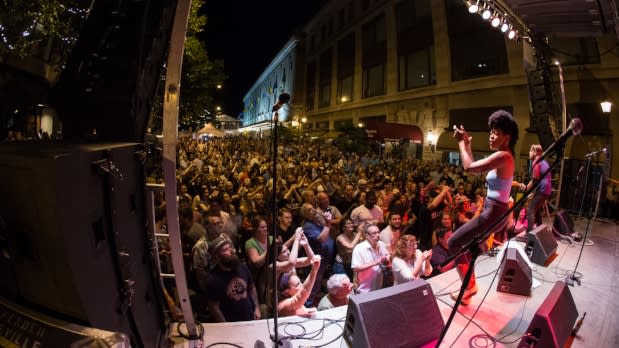 This highly respected celebration of jazz makes its annual return to Rochester with dozens of concerts all over town, and while jazz is the main course, fans of other genres will find plenty to love here as well. Two of this year's headliners, for example, are pop-soul crooner Seal and bluegrass legend Alison Krauss. And it's not all just NPR-approved stuff for grownups. Families will enjoy the free daily shows and food vendors around the Jazz Street Stage. Various venues, Rochester; June 22–30; various prices
Taste of Buffalo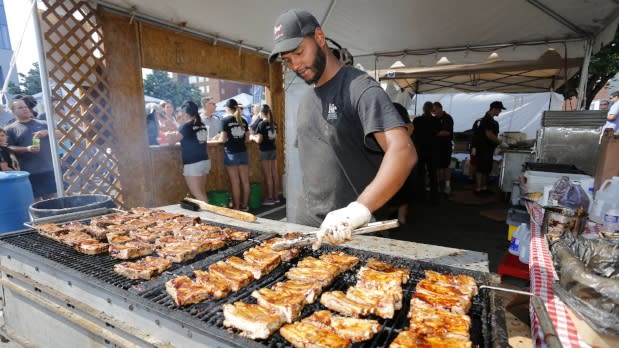 The largest food festival of its kind, Taste of Buffalo is something that needs to be experienced, and this year it celebrates its 35th birthday. More than 55 restaurants will take over downtown Buffalo where more than 450,000 visitors sample endless varieties of wine, food, and treats. There will also be local bands and DJs providing a lively soundtrack, cooking demonstrations and presentations on the Culinary Stage, and a "KidZone" just for the little ones. Come for two days of flavor, and make sure to bring your appetite. Downtown Buffalo; July 7–8; free
Oswego Harborfest

Photographer: Robert J Clark Photography
More than 75,000 folks flock to Oswego on the shores of beautiful Lake Ontario for this annual celebration of maritime culture and festival of family fun. Highlights include a midway packed with rides and games, live music on three separate stages, arts and crafts vendors, water ski shows, helicopter rides, and so much more. On Saturday night, cast your eyes skyward for the sure-to-dazzle Exelon Generation Fireworks. Oswego; July 26–29; free
The Lucille Ball Comedy Festival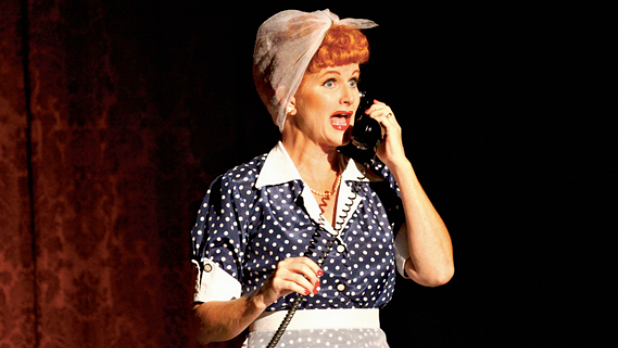 Named for Jamestown's most famous daughter, this annual celebration of laughter is always a big, funny deal. But this year expect extra guffaws because the fest coincides with the opening of the brand new National Comedy Center, which makes its debut on August 1. In addition to all the fanfare surrounding the new high-tech museum, there will be more than 50 events happening all over the city as part of the Comedy Festival, including a block party, neighborhood tours, intimate late-night shows, and headlining sets from Amy Schumer and Lily Tomlin. Various venues; Jamestown; August 1–5; various prices
Annual Spiedie Fest & Balloon Rally Expo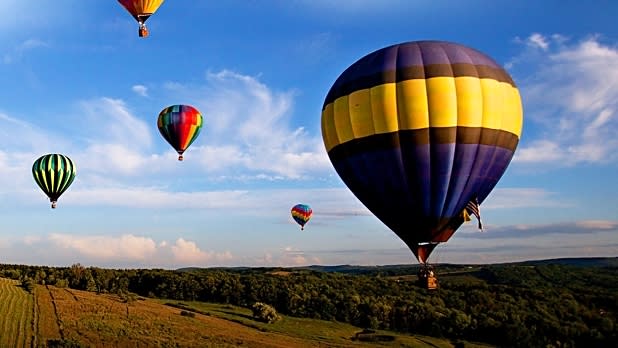 New York has no shortage of regional treats to delight your taste buds, from Rochester's beloved (if unfortunately named) Garbage Plate to the world-famous Buffalo Wings invented at Anchor Bar's original location. Binghamton's contribution to the local cuisine lore is the spiedie, savory hunks of meat marinated in special sauce served on a roll. For 34 years, spiedies have been celebrated every summer at this massive outdoor party, which has grown to include a midway filled with rides, concerts, the launch of dozens of hot-air balloons, and, of course, a spiedie cooking contest. This year's musical headliners include KC and the Sunshine Band, Phil Vassar, and Cheap Trick. Otsiningo Park, Binghamton; August 3–5; $25, $20 before August 2, day-of entry $8 (does not include concerts), children under 10 free
Bill Johnston's Pirate Days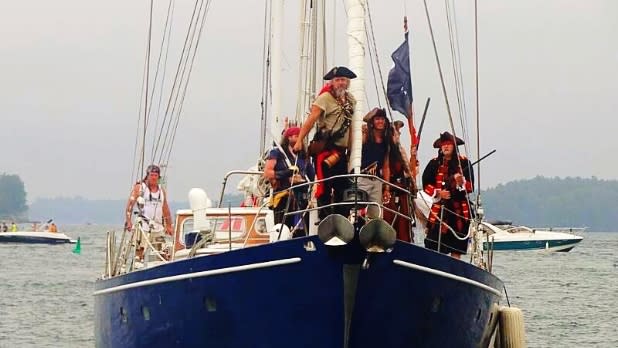 Ahoy, mateys! Alexandria Bay comes alive with pirate action for 10 days this August at this annual festival named for a real-life pirate who hid from Canadian and U.S. authorities in the Thousand Islands following the Patriot War. Among the many highlights of the Pirate Days: adventure cruises courtesy of Uncle Sam Boat Tours, several concerts, old-timey weapons demonstrations, a children's parade, and much more. Throughout the fest, keep watch for the Tales from Remikreh performance troupe, who will be making merry throughout the village. Various venues, Alexandria Bay; August 10–19; various prices, most events free
The Great New York State Fair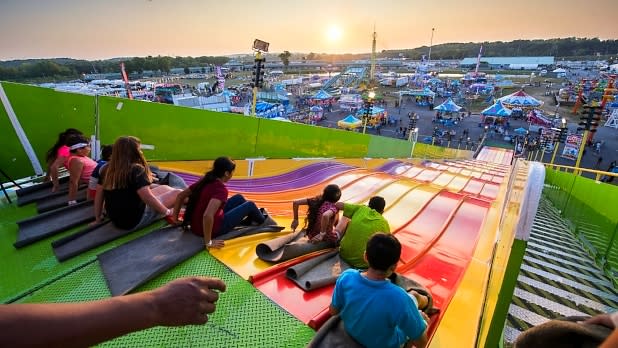 If you've been to the Fair, it needs no introduction. And if you've never been to this massive feast for the senses in Syracuse, then make this your summer to visit! There's never a dull moment at the Great New York State Fair, with the midway packed with amazing rides, the fabulous nightly concerts (2018 highlights include Blondie, Lil Yachty, and Niall Horan), the adorable animal shows and displays, and so much to eat and drink. Sample delights like delectable meats from Dinosaur BBQ, wine slushies from New York vineyards, and, of course, deep-fried everything. New York State Fairgrounds, Syracuse; August 22–September 3; $10, though there are many promotions and special discounts regularly announced; check the fair's website for the latest deals and information

Share New York State adventures with us on Instagram and Twitter with #ILoveNY and #iSpyNY, and tag us on Facebook!