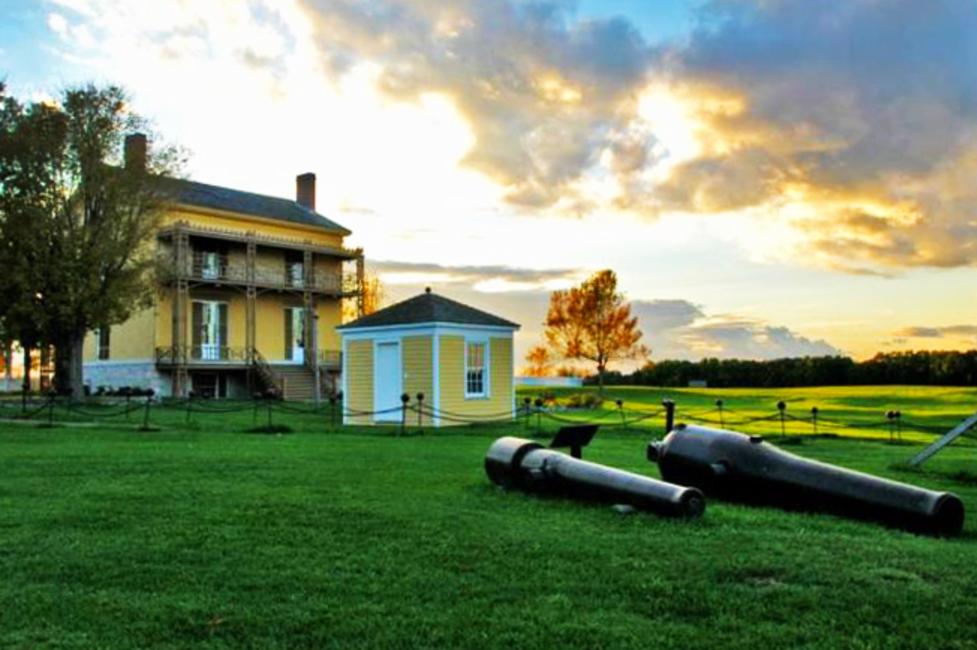 Father's Day Weekend, June 15–16, is also Path Through History Weekend in New York State! Celebrate New York's rich and vibrant history with events across the state. Below, we've selected 11 can't-miss events featuring space photography, paddling through the Old Erie Canal, celebrating the Hudson River while enjoying live music, and history reenactments at Sackets Harbor Battlefield. Check out the Path Through History Weekend site for all of the historical and educational sites hosting something special!
If you attend an event during Path Through History Weekend, you will receive a sticker from the site you visit. Take a picture with the sticker, post it on Facebook, Twitter, or Instagram with the hashtag #PTHWeekend, and tag your location to enter to win a prize package from I LOVE NY!
Clearwater's Great Hudson River Revival (Hudson Valley)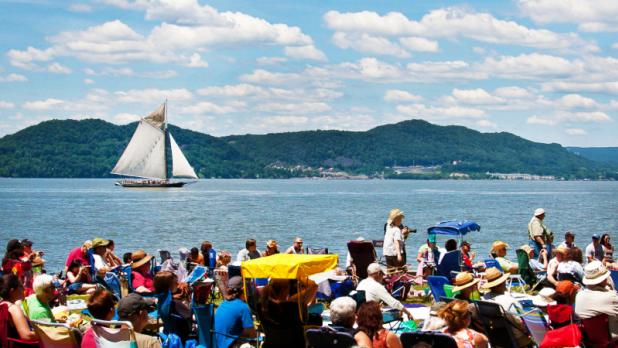 One of the Hudson Valley's biggest events of the year, the Clearwater Festival, returns to Croton Point Park. The nation's oldest and largest music and environmental festival features big headliners such as Mavis Staples, The Wailers, and Railroad Earth. Check out family-oriented programs such as Handcrafters' Village and Artisanal Food & Farm Market. All profits go toward supporting the non-profit organization Hudson River Sloop Clearwater, Inc. in a mission to protect the river and support the educational programs provided by the Clearwater. June 15–16, Weekend Pass $95–150, Single Day Pass $60–85

Credit: Suffolk County Historical Society
Get an interesting glimpse at fashion in the 19th century and learn how the whalebone (or baleen) played a huge part in making it all possible! Check out this unique exhibit displaying photographs, fashion magazine plates, whaling tools, and articles of clothing such as corsets and parasols that required the use of whalebone to create them. Take a deep look at the "plastic" of its day and see how women's fashion has evolved between 1820 and now.Through December 21, 10 am–4:30 pm,  $5 Adults; $3 Seniors; $1 Children; $10 Family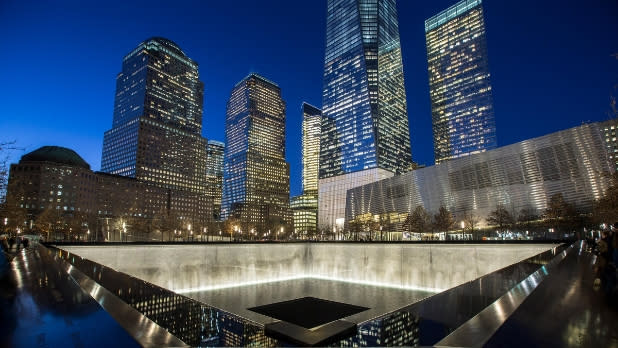 Take an in-depth tour of the World Trade Center and the 9/11 Memorial Plaza—guided by 9/11 survivors, family members of those who lost their lives, first responders, and others. Learn about the history behind the tragic event and how Manhattan has worked to rebuild the neighborhood around the World Trade Center into a place of positivity and growth. Also, visit the 9/11 Tribute Museum to hear about personal experiences and see how the generosity and support from the people of New York have helped the city stay strong. June 14, 6 pm–7:15 pm, $35 for Adults; $20 for Children ages 8–12
Predators at Play at Hawk Creek Wildlife Center (Greater Niagara)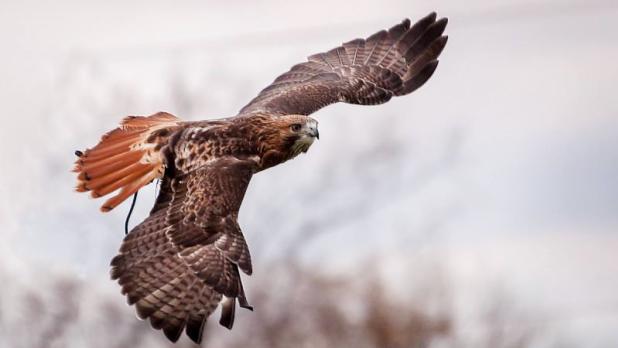 Get up close and personal with Wild Creek's live "predators of play"—but not too close! See exotic birds, reptiles, raptors, corvids, and wild cats, and learn about their roles in nature and their ecosystems. You won't want to miss the live flying bird show, training and enrichment activities for the kids, and behind-the-scenes encounters with the animals. There will be refreshments, a gift shop, and free parking. June 15, 11 am–4 pm, $12 for adults; $10 for veterans and seniors; $8 for children; $28 for a family pass of up to 2 adults and 3 children (5–12 yrs); children 4 and under free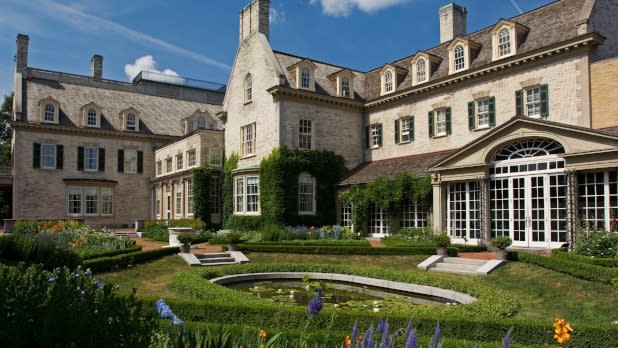 This summer in Rochester, go back in time 50 years and remember the moon landing of Apollo 11 on July 20, 1969. Check out the newest installation at the George Eastman Museum in the History of Photography Gallery, dedicated to space exploration and one of the most appealing visual subjects—the moon. The collection of photographs ranges from amateur shots to stereoscopic pictures taken through a telescope. Some of the many artists with work featured here include Louis-Jacques-Mandé Daguerre, Ansel Adams, and Linda Connor. Through October 20, 10 am–5 pm, $15 adults; $13 seniors; $5 ages 5–17 and students; children 4 and under free
Bach & Beyond Baroque Music Festival (Chautauqua-Allegheny)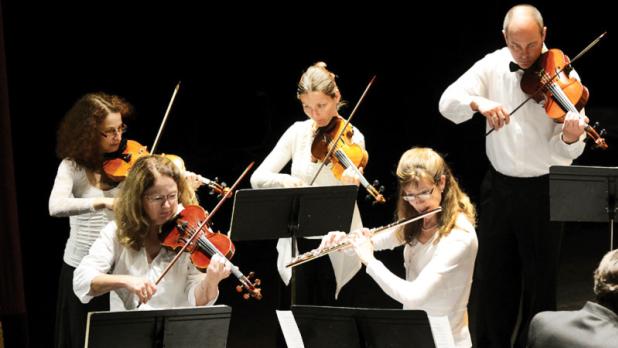 Swing by the 1891 Fredonia Opera House this June for a celebration of Baroque music! Enjoy lively performances in a setting with acoustics idealized for such period pieces. This festival is more than just an homage to the work of Johann Sebastian Bach—it is a collaboration between many different composers and the influence that Bach has had on their music. Attend the special opening reception Friday at 6:15 pm for chocolate and drinks to kick off the festival! June 14–16, 10 am–6 pm, $20 adults for each concert; $10 students
Old Erie Canal Boat Float & Bash (Central NY)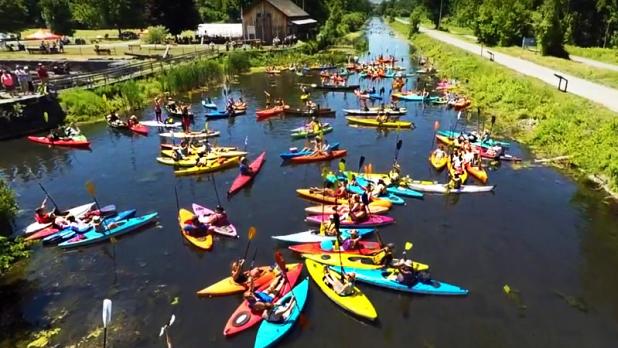 Spend your hot summer day exploring the cool waters of the Old Erie Canal at this year's Boat Float and Bash! Launch your kayak, paddleboard, or canoe from any of the four locations, and paddle all the way to the Chittenango Landing Canal Boat Museum. Here, the Boat Float Bash will commence! Experience music, live entertainment, and food trucks, and celebrate the new Erie Canalway National Heritage Corridor! June 15, 8 am–4 pm, $10 adults, children free
Special exhibit preview of "Woodstock Music: In Tune with the Times, 1600-Present" (Catskills)
Not only will the summer of 2019 mark the 50th Anniversary of the Woodstock festival, but it will also celebrate the town of Woodstock and the 400 years it has spent dedicated to music. The Historical Society of Woodstock will feature performances, lectures, and panel discussions to support its newest exhibit—"Woodstock Music: In Tune with the Times, 1600–Present." Though the exhibit will not formally open to the public until June 29, visitors on Path Through History Weekend will get a special preview of the display, as well as hear a talk by Woodstock musician Rennie Cantine. June 15, 12 pm–4 pm, free
Take a trip to the Thousand Islands this summer and visit Sackets Harbor Battlefield for an event you won't forget! June 15 is the battlefield's War of 1812 Discovery Day, and you can spend hours engulfed in history. Learn about the role Sackets Harbor played during the war, watch history reenactments of war years, and discover the strategic role that Lake Ontario played in battles between American and British naval forces. The event is free and open to the public. June 15, 9 am–4 pm, free

Credit: Carl Heilman
Celebrate all things Scottish at this year's Fort Ticonderoga Scots Day! Explore Scottish history and culture, see live music performances, meet Scottish Clans, and enjoy other special programs. Watch a weapon demonstration, cruise around on a Carillon boat and see Border Collies in a history celebration that offers something for everyone. June 15, 9:30 am–5 pm, $22 Seniors; $24 Adults; $10–16 Children (6–17); Children 4 and under free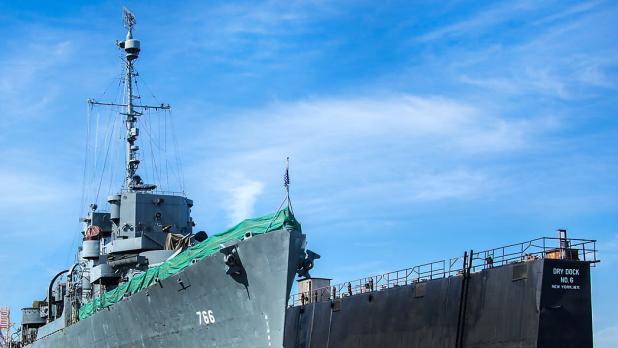 Albany, New York State's capital, is home to the historic USS SLATER—the only remaining Destroyer Escort out of the 563 that defended the the country in the Atlantic and Pacific during World War II. This year, visit the USS SLATER and honor those who served. Also, book a guided tour of the ship until October to learn more about her history and see all the restoration she has undergone since the war. The tribute ceremony on June 16 is free and open to the public. June 16–October 14, 9 am–4 pm, tour admission: $9 adults; $8 senior citizens; $7 children 6–14
Don't forget to post photos of your New York adventures on Instagram and Twitter and tag us on Facebook!