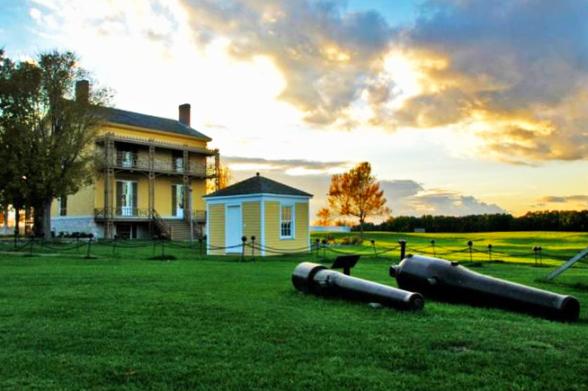 Columbus Day Weekend, October 12–14, is also Path Through History Weekend in New York State, a chance to celebrate the rich and vibrant past from the shores of Lake Ontario to the eastern tip of Long Island. Below, we've selected 12 can't-miss events featuring space photography, thousands of pumpkins, and historical reenactments at Sackets Harbor Battlefield and Fort William Henry. Check out the Path Through History event site for all of the historical and educational attractions hosting something special over the weekend!
If you attend an event during Path Through History Weekend, you will receive a sticker from the site you visit. Take a picture with the sticker, post it on Twitter or Instagram with the hashtag #PTHWeekend, and tag your location to enter to win a prize package from I LOVE NY!

Fort by Firelight (Adirondacks)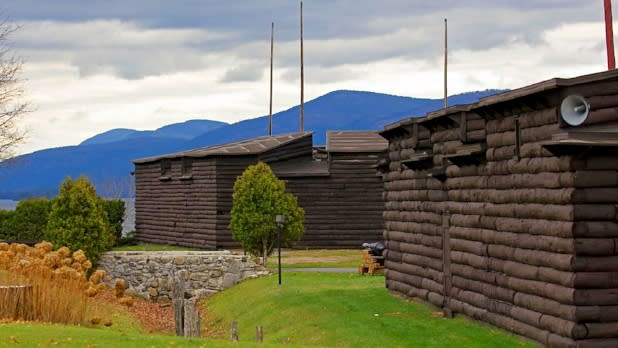 Part history tour, part fright fest, part escape room—"Fort by Firelight" takes older children and adults through a recreation of the siege and surrender of Fort William Henry in 1757. Watch out for enemy attacks, musket fire, and cannon roars as you escape the darkness and dangers of the fort with your fellow soldiers! Lake George; October 11–12, 6:30–8 pm; $18 adults, $8 children (not recommended for young children). 
New York's Craft Beer Revival (Central NY)

Credit: @dhheck on Instagram
Yes, beer can be historical! New York State was the leading grower of hops and brewer of beer in the United States between 1840 and 1900. Today, the state's brewing industry is thriving again, with more than 400 craft breweries calling New York home. Visit the Farmers' Museum for the special exhibit "BREW: New York's Craft Beer Revival," featuring artifacts, photographs, and displays on the history and process of brewing in New York State. Cooperstown; through October 14, 10 am–5 pm, $12 adults, $10.50 seniors, $6 kids ages 7–12, free for children 6 and under
The Great Jack O'Lantern Blaze (Hudson Valley)

Credit: Courtesy of Historic Hudson Valley by Tom Nycz
Don't miss the stunning Great Jack O'Lantern Blaze where you can walk amongst 7,000 hand-carved jack o'lanterns forming huge sculptures such as a moving windmill, a medieval castle, animals, the signs of the zodiac, and more, while synchronized lighting adds some extra magic. The spectacle is quite popular, so buy tickets now before they sell out! Croton on Hudson; through November 30, 7 pm, $23 adults, $17 children, free for children under 2 
Italian and German Heritage Trolley Tours (New York City)

Credit: ​Courtesy of Woodlawn Conservancy
October is both Italian Heritage Month and German Heritage Month in the US and Woodlawn Cemetery in the Bronx is celebrating each during Path Through History Weekend. The Italian Heritage Trolley Tour, October 12, features memorials created by Italian sculptors and carvers (including pieces by the Piccirilli brothers, who carved the Lincoln Memorial), as well as mausolea and monuments representing the lives of famous Italian Americans like former NYC mayor Fiorello LaGuardia and artist Joseph Stella. On October 13, the site holds a similar German Trolley Heritage Tour, featuring monuments, sculptures, and windows by German artisans as well as memorials of influential German immigrants. Bronx; October 12–13, 2–4 pm; $25, advance ticket purchase required.
War of 1812 Discovery Day (Thousand Islands-Seaway)
Take a trip to the Thousand Islands and visit Sackets Harbor Battlefield to spend hours engulfed in history, specifically that of the War of 1812. Learn about the role Sackets Harbor played during the war, watch historical reenactments, and discover the strategic purpose Lake Ontario played in battles between American and British naval forces. The event is free and open to the public. Sackets Harbor; daily, 9 am–4 pm; free
Celebrating the 50th Anniversary of the Moon Landing (Finger Lakes)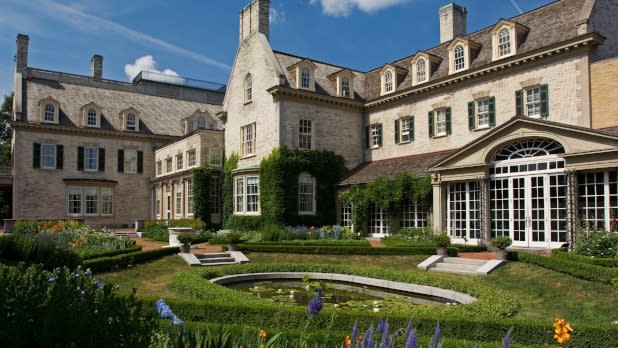 Celebrate the 50th anniversary of the Apollo 11 moon landing at the George Eastman Museum in the History of Photography Gallery. This special exhibit is dedicated to space exploration and one of the most appealing visual subjects—the moon. The collection of photographs ranges from amateur shots to stereoscopic pictures taken through a telescope. Some of the many artists with work featured here include Louis-Jacques-Mandé Daguerre, Ansel Adams, and Linda Connor. Rochester; through October 20, 10 am–5 pm; $15 adults, $13 seniors, $5 ages 5–17 and students, free for children 4 and under 
"The Midsummer Derby: 150 Years of the Travers Stakes" Exhibition (Capital-Saratoga)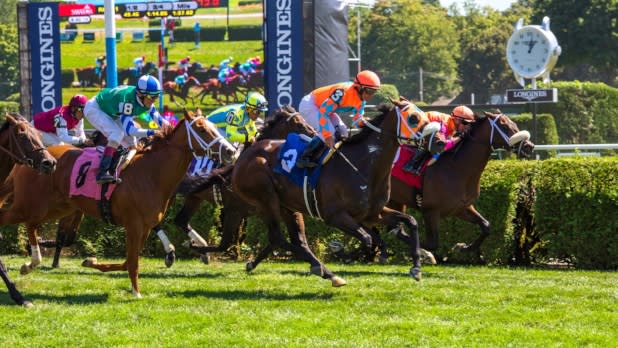 The Travers Stakes at Saratoga Race Course (pictured) has been run all but six summers since 1864, making it older than the Kentucky Derby, the Belmont Stakes, and Preakness. The National Racing Museum in Saratoga is holding a special exhibition on the 150 runnings of this legendary derby, complete with portraits of winners, historic trophies, artifacts, and interactive racing footage. Saratoga; through October 15, 9 am–5 pm; $10 adults, $5 students and seniors, free for children under 5
Hanford Mills Museum Tours (Catskills)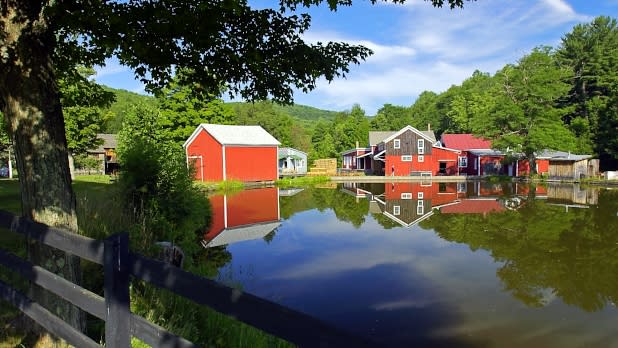 The Hanford Mills Museum gives visitors the opportunity to see how small towns were powered in the 1800s and is one of the only 19th-century mills that you can visit in the US. The mill is water- and steam-powered and offers a look into days of yore with guided tours and demonstrations of the sawmill, gristmill, and woodworking shop. Your senses will take a trip to the past with you with the feel of the water in the waterwheel, the smell of fresh-cut wood, and the sound of the mill rumbling. East Meredith; Wednesdays through Sundays, 10 am–5 pm; $9 adults and teens, $7 seniors, free for children 12 and under
Peek'n Peak Fall Festival (Chautauqua-Allegheny)

Credit: Rob Frank, George Kilbert, Courtesy of Peek'n Peak Resort
For two weekends in October, Peek'n Peak will be full of family entertainment like frisbee dog shows, magic performances, juggling, comedy, and more—all with the backdrop of fabulous fall foliage. Browse the stands of more than 140 craft vendors and farmers markets and check out the huge classic car show on site. "Bonfires and Brews" runs from 4 to 8 pm on October 13. Clymer; weekends, October 13–21; free admission
The Amazing Maize Maze at Queens County Farm Museum (New York City)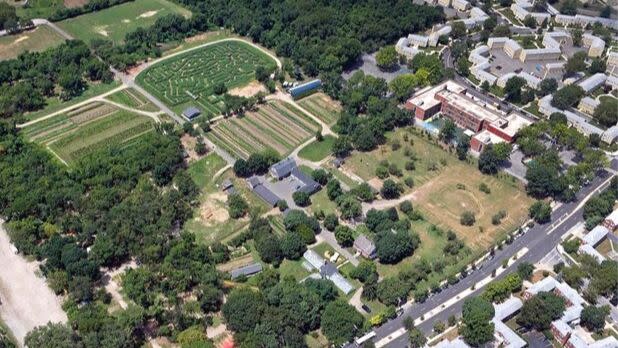 We're all about corn mazes this season and this one is quite special—and not just because it's the only one in NYC. Queens County Farm Museum is the oldest continually farmed site in all of New York State. Visitors can learn all about the 300-year agricultural history of the farm and how it supported the needs of city residents into the 20th century. Feed the farm's goats with fresh alfalfa and enjoy the tractor-drawn hayride, then find your way through the 3-acre corn maze, full of clues, puzzles, twists, and turns. Queens; September 21–October 26, 11 am–4:30 pm; free gate admission, additional activity price varies 
Become a spy in General George Washington's Secret Service, considered the first spy ring in the United States. Walk through a nature sanctuary with a costumed guide playing Abraham Woodhull, farmer and Revolutionary War spy. The tour takes place where Woodhull's farm once stood. Learn about Woodhull's role as the leader of Washington's Secret Service and how he set up an undercover message system which helped lead Washington and his troops to victory. Setauket; October 13, 2–3:30 pm; $10
Marble Orchard Ghost Walk (Greater Niagara)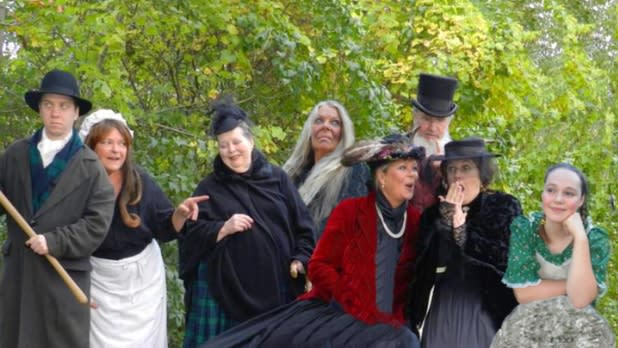 Path Through History Weekend is in October, after all, so there should be something spooky on this list. Costumed guides from Marble Orchard Ghost Walk will take you on a tour through historic Lewiston, telling the tales of those settlers who came before us, and of those who may still remain. You'll hear stories of crime, mayhem, curses, burials, and eerie medical practices. Needless to say, you'll definitely have a story of your own to tell after this! Bring a flashlight. Lewiston; October 12, 7–8:30 pm; $15 adults, $5 children under 12
Don't forget to post photos of your New York adventures on Instagram and Twitter and tag us on Facebook!