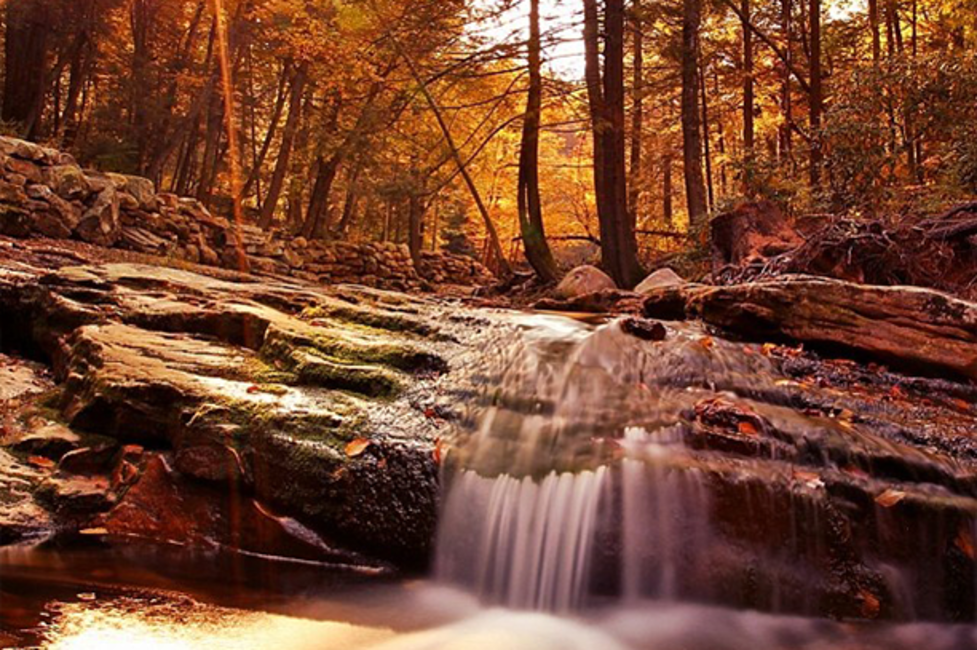 1. Nature
Waterfalls, wildlife, and over 200 state parks and historic sites... New York State is a nature lover's dream! Visit one of the thousands of public gardens across the state for your flower fix. Enjoy beautiful beaches along the Atlantic Ocean or Long Island Sound. Fish, bike, hike, canoe, camp or kayak-there are outdoor adventures aplenty in the Empire State.
2. Culture
The city's full of museums, galleries, and theaters, but try heading west to the Corning Museum of Glass for the world's largest collection of contemporary and historical glass. Visit Glens Falls for the Hyde Collection, housed in an American Renaissance mansion built in 1912. Film fanatic? Don't miss the famous Tribeca Film Festival in April and the Woodstock Film Festival in October-one of the most famed independent film festivals in the nation.
3. History
No other state boasts as rich a history as New York State. Travel the state's Path Through History to explore the Revolutionary War's Fort Ticonderoga, historic Seneca Falls, or even the birthplace of modern gay rights-the Stonewall Inn. From U.S. presidents to leaders of the suffragette movement to innovators in industry, it all happened in New York State.
4. Food
It doesn't get better than a hot slice of New York Pizza! But don't forget the Buffalo Wings-and no culinary tour would be complete without a stop at one of the more than 250 wineries across New York State. Not a fan of our state's 35 grape varietals? Head to a local brewery instead! Wherever you travel in New York State, be sure to pack your appetite. See where you can get a Taste of New York at taste.ny.gov.
5. Shopping
It's all about the shopping - and we don't just mean in the city! Visit Syracuse's 2.4 million square foot shopping and entertainment complex, Destiny USA. Find hidden treasures in New York's historic antique districts. Sharpen your bargaining skills at a weekend flea market, including Hell's Kitchen-named a Top Ten Shopping Destination by National Geographic. When you're done, visit a farmer's market for beautiful locally-grown produce and get a taste of New York!
6. Sports
Sports lovers are right at home in New York State. Catch a game at Yankee Stadium or root for the Rangers at Madison Square Garden. Visit the National Baseball Hall of Fame in Cooperstown. Whether you like to watch or get in on the action, visit New York for soccer, rugby, rowing, rock climbing, horseback riding and more. And when the snow starts to fall, the sports don't stop-try a winter coaster ride in Ellicottville or take to the slopes!
7. Water
Water lover? We've got you covered! If it's waterfalls you seek, the Niagara region has you covered. The Atlantic Ocean, Long Island Sound, and Lakes Ontario and Erie beckon offshore cruisers, while the Finger Lakes and Adirondack streams promise great fishing, boating and whitewater thrills. For a more relaxing day on the water, hit the beach!
8. Architecture
As one of the nation's first states, New York's historic architecture spans centuries, and almost every style and era is well represented. Many famous architectural landmarks can be seen in a single tour, without taking a single step. From the elegant skyscrapers of Manhattan to Sleepy Hollow's colonial manors, you'll discover beautiful buildings, historic landmarks, and modern marvels of engineering.
9. Road Trips
There's no better way to spend time with your loved ones than to jump in the car and escape to one of the great regions of New York! Use one of our handy itineraries, or lose yourself along the scenic byways of the Adirondacks. Catch awe-inspiring views at Olympic Trail, Great Lakes Seaway, or Mohonk Mountain. Prefer to sit back and enjoy the scenery? Consider a motorcoach tour - or better yet, a scenic train ride!
10. Golf
No matter what your golf need, you can find it at one of the nearly 1,000 challenging and incredibly scenic golf courses throughout the state. Whether it's lessons, clinics, family events, leagues, or tournaments, you'll find it in New York State. Mill Creek's bent-grass greens are a unique design with mild dips; Southampton's Shinnecock Hills is the host of four U.S. Open Championships.