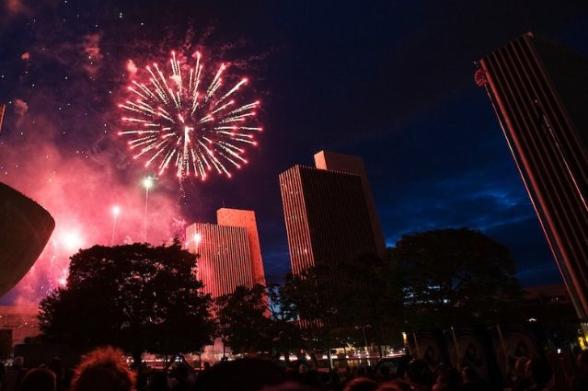 No one celebrates the Fourth of July like New Yorkers do. For us, Independence Day means beach trips, fireworks over the water, picnics, and live music! Wear your red, white, and blue and get ready to "ooh" and "ahh" with these festive celebrations across the state.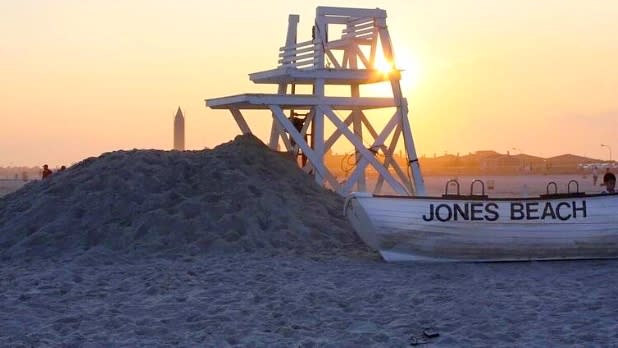 A trip to Jones Beach State Park is already the perfect summer day—enjoy the beach, boardwalk, surfing, fishing, miniature golf, and more. Your day will be even more special on July 4th starting at 9:30 pm, with more than 8,000 fireworks going off accompanied by patriotic songs.
Windham's 4th of July Celebration (Catskills)
Windham delivers year-round fun, and the 4th of July festivities are no exception. Head into the town of Windham from 2 pm to 7 pm for live music, kids activities, and unique vendors. Watch the parade at 7 pm and then end your day on a high note-literally—by heading up the mountain for the fireworks show, starting around 9 pm.
Celebrate the holiday with 20,000 of your closest friends at Empire State Plaza in Albany. There are kid-friendly activities and live entertainment before the fireworks soar over the Egg, the New York State Capital, and the Corning Tower.

Credit: Beautiful Destinations
Walkway Over the Hudson is the perfect viewing platform for the City of Poughkeepsie's fireworks. The NY State Historic Park will hold a ticketed event from 7 pm to 10 pm (fireworks begin after 9 pm). Don't forget to cross the Walkway during your visit—it's the longest pedestrian bridge in the world! $12.50 a person, purchase ahead of time as this event will sell out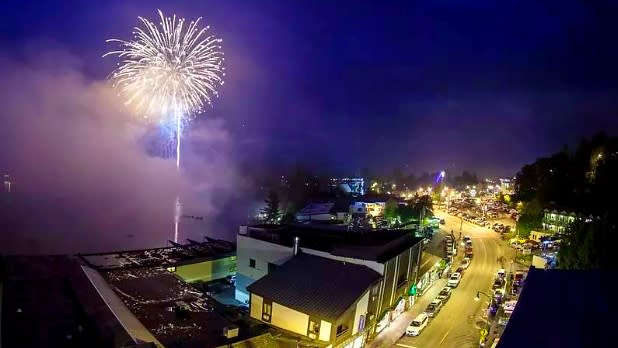 Lake Placid hosted two Winter Olympic Games, and the surrounding area is still home to athletes that represent Team USA. It's no surprise that the Olympic village delivers an exciting line-up for Independence Day. Mid's Park hosts a free children's concert at 10:30 am, and there is a Fourth of July gala parade at 5 pm. Catch the Lake Placid Sinfonietta concert featuring patriotic songs at 7 pm and end the memorable day with a fireworks extravaganza over Mirror Lake starting at 9:30 pm.
Head to Springfield, about 20 minutes north of Cooperstown, for the 105th Annual Springfield 4th of July Parade starting at 11 am. After enjoying the patriotic music, enjoy some classic rock at Glimmerglass State Park, as The Burners will perform at 7:30 pm. Stick around for the fireworks display after the concert!
Alexandria Bay's Independence Day celebration uses the stunning backdrop of the St. Lawrence River and Boldt Castle for its fireworks display. Set up a picnic along the shoreline or better yet, rent a boat and get on the water for an even more striking view. The fireworks begin at dusk, which can be later this far north, with an estimated start time of 9:45 pm. 
Picnic on the Great Meadow, partake in the sack race, listen to the marching bands, and take in the Grand Parade at the Genesee Country Village & Museum. See the newest oxen and catch a woman's baseball game. $18 for adults, $15 for senior citizens and college students, $10 for youth 4–17, free for children 3 and younger.
You've never experienced the 4th of July like this! Starting on Independence Day, 12 historic tall ships will sail into Canalside for the Basil Port of Call Buffalo event. Catch the Parade of Sail, take in a Buffalo Niagara Concert Band performance, and watch the fireworks display. Purchase Passport tickets online so you can board and explore these vessels. Extend your fun into the weekend, as there will be more festivals, music, and vendors. July 4–7
You can't beat the perfect combination of a lake view and a holiday celebration. Spend a summer day along the waters of Lake Erie. Celebrate with food vendors and live entertainment before watching the fireworks display. This year's music lineup includes Rockin Robin, Furious George, Midnight Recovery, and The Rising.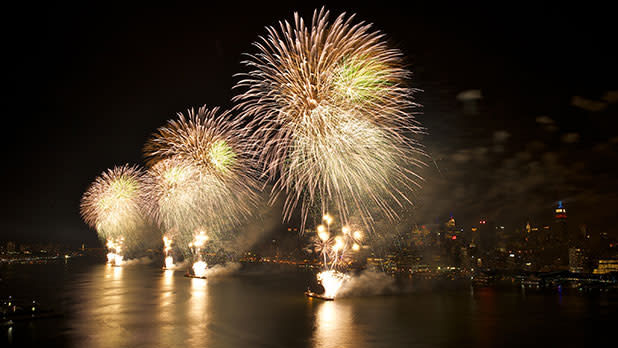 This iconic event is back and the stunning fireworks display is sure to delight New Yorkers of all ages. This year the fireworks will soar over the Brooklyn Bridge. Marvel over the fireworks while enjoying patriotic music. There's a special treat this year at the country's largest Fourth of July celebration—it will have more than three times the explosive capability than previous years.
Don't forget to share your summer vacation with us! Share New York State pictures on Instagram and Twitter with #FindWhatYouLoveNY and tag us on Facebook!