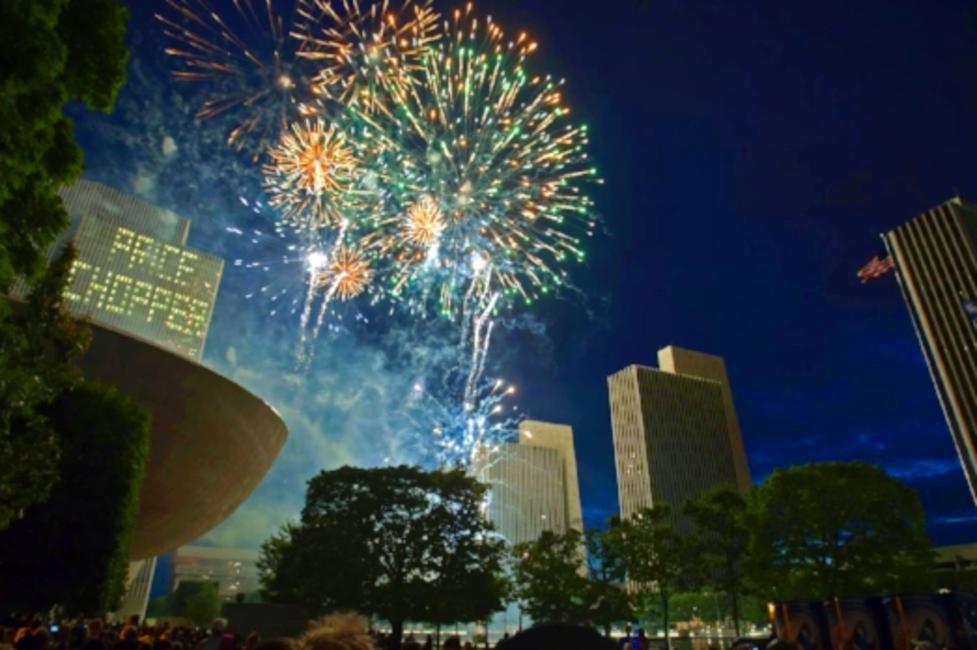 Why is New York in July the best? Because no one celebrates the Fourth of July like New Yorkers. We have firework shows over the ocean, live music on the lakefront, and more! Check out these 10 celebrations to make your holiday memorable.   
Fireworks over Lake George at Shepard's Park

Photo Credit: Renee Photography
Relax waterside at Lake George this Fourth of July. The beauty of the region's mountains juxtaposed with the lake is breathtaking in the summertime. Fish, splash, play, and then watch the village's fireworks display all along the waterfront.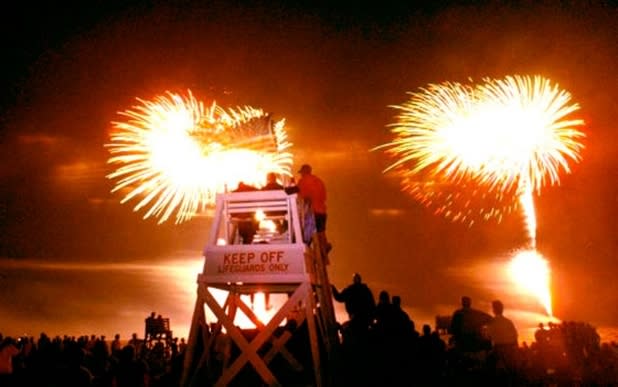 Spend your weekend on this dreamy Long Island beach soaking in the sun and surf. Sprawl along over six miles of sand, where you can swim, surf, boat, fish, and birdwatch. Don't miss the fireworks extravaganza over the water on the evening of July 4.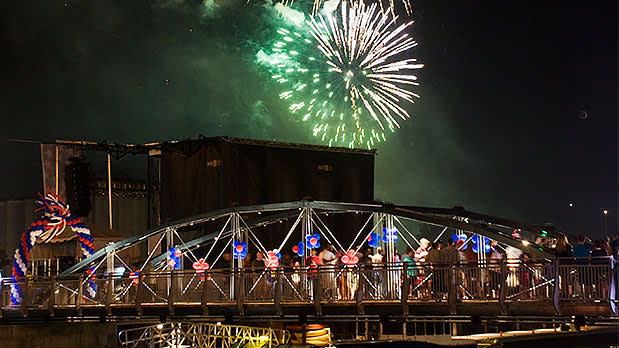 You've heard about the fun down at Canalside, but you probably haven't seen one of its most colorful events—4th of July. Head down to the waterfront and watch the fireworks light up the Buffalo sky.  
New York State's Fourth of July Celebration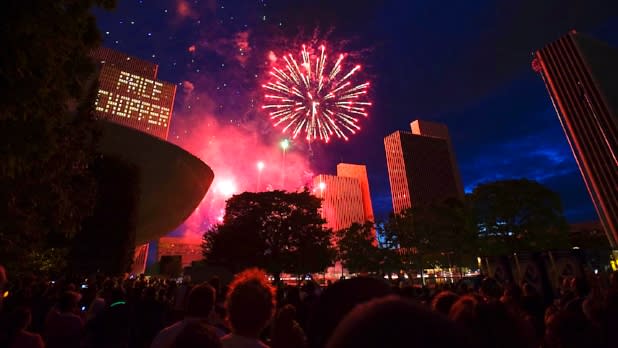 Journey to New York's capital for a dazzling firework show above Empire State Plaza. Every year, thousands of visitors gather to celebrate Independence Day in style so join the party with dozens of food vendors, arts and crafts, music, and family-friendly events all evening long.
Lake Placid's 4th of July Fireworks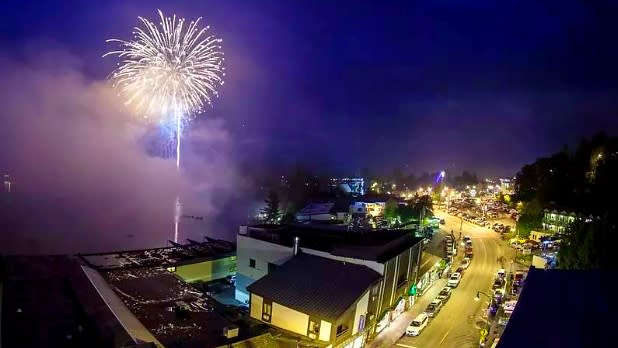 Every summer, New Yorkers and visitors alike gather on the shores of Mirror Lake for food, music, and a night sky colored with fireworks. Head into the village for an afternoon parade, live performances at Mid's Park, and the waterfront fireworks at 9:30pm to finish off the night. 
Go old school this Independence Day in Germantown. Celebrate with 18th-century arts and crafts, reenactments, music, and a delicious spread of foods. You'll have fun and learn a little about New York history. Fireworks will be Saturday, June 30 from 4pm to 10pm.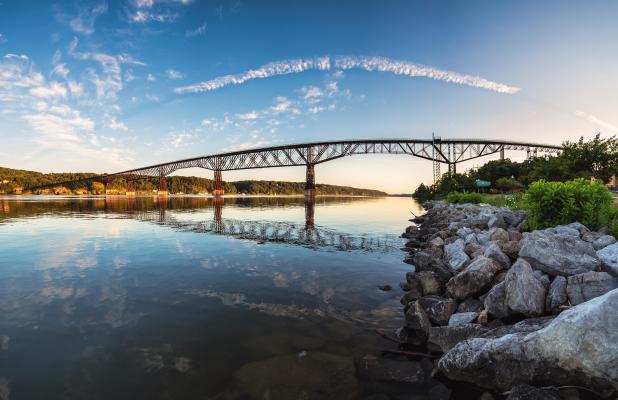 It's no surprise that the longest footbridge in the world hosts its own Fourth of July party. Lighting up the water along the Hudson River, the walkway will open to the public at 7pm followed by an extravagant firework display around 9pm. Head to the Hudson with your friends and family for Independence Day.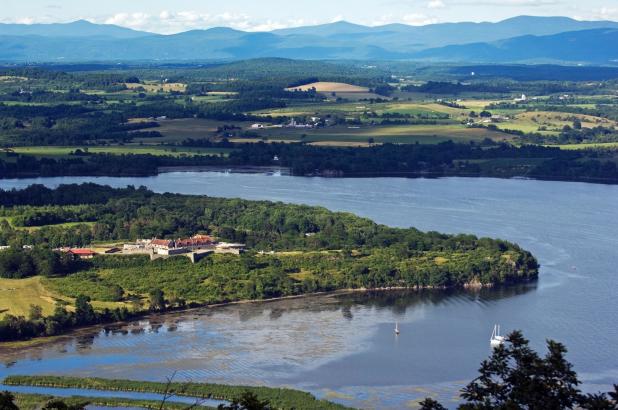 Celebrate Independence Day at Fort Ticonderoga—the very ground where soldiers fought to secure our freedom. Learn how American soldiers of 1777 celebrated after a bitter siege against British and German soldiers. Don't forget to check out the musket and cannon demonstrations!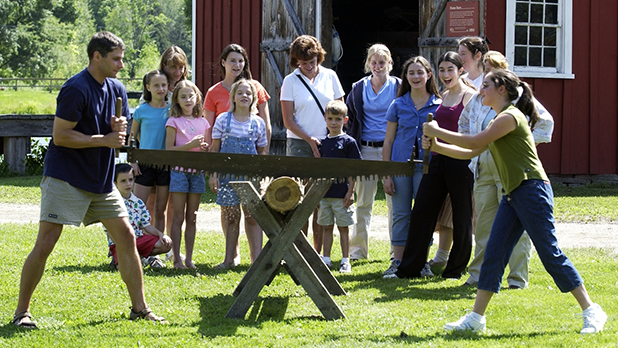 Celebrate our country's birthday the old-fashioned way. Play and laugh in East Meredith with a children's fishing derby, sack races, tug-of-war, and frog-jumping contests. With live music, food and more—it's the perfect way to spend Independence Day with friends and family.
Macy's Fourth of July Fireworks Spectacular
The annual Macy's Fourth of July Fireworks Spectacular makes its return to the East River, viewable from both Manhattan and Brooklyn. Light up your 4th of July and watch from one of NYC's most famous landmarks—the Brooklyn Bridge!
Don't forget to share your Father's Day trip with us! Share New York State pictures on Instagram and Twitter with #ILoveNY and #iSpyNY and tag us on Facebook!