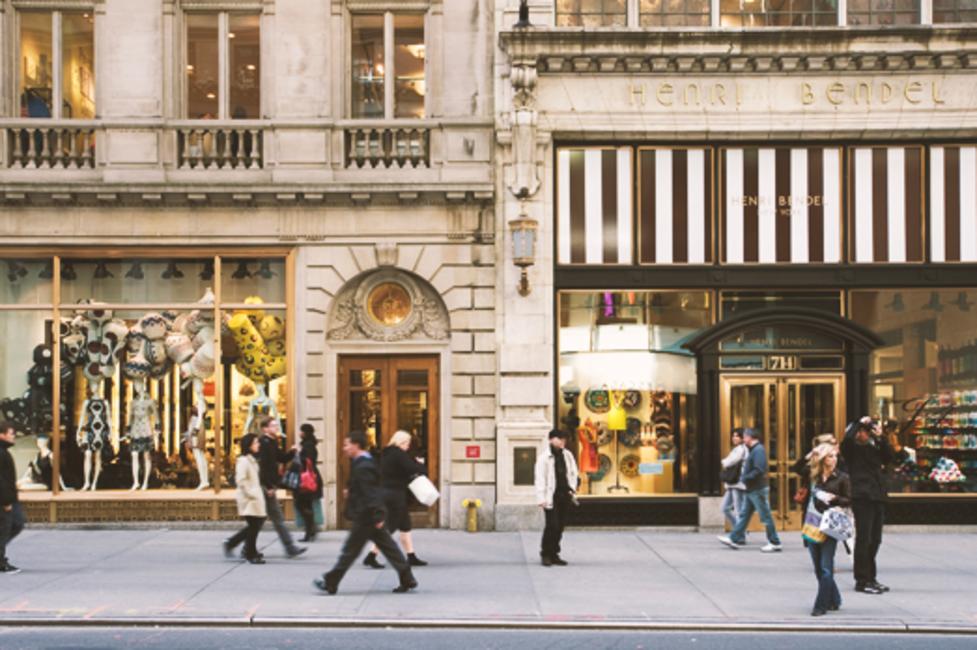 New York State is host to some of the best shopping in the country – and we're not just talking SoHo. From expansive outlet malls to little-known boutiques to antique shops, NYS has something for every type and taste.
Here's your guide to get it all in New York State.
Outlets & Malls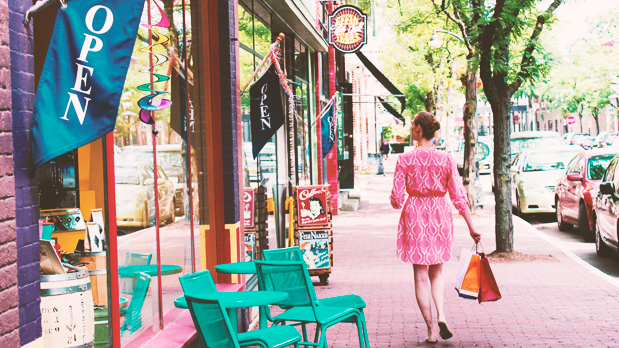 Ready for retail therapy that doesn't burn a hole through your wallet? Upscale malls and outlets in Hudson Valley boast an extensive collection of upscale designers. With over 220 stores, the Woodbury Common is known for hosting the world's largest collection of luxury designer and name brand outlets. The nearby Westchester Mall has 150 shops and restaurants including names like Kate Spade, Neiman Marcus and Tiffany's.
Venture a bit further north to Syracuse to spend a day (or week) at Destiny USA, the nation's 6th largest shopping center. With the perfect mix of luxury retailers, premium outlets, unique entertainment and diverse restaurants, you won't run out of places to visit or things to do (and buy).
Looking for gifts and home furnishings in addition to some stylin' new fashion wear? Head to the Tanger Outlets near Long Island's charming wine country (then stop by for a celebratory glass after you've made the perfect buy!) where you will find 165 shops featuring discounted prices.
And we're just touching the tip of the iceberg. For a more comprehensive list of malls and outlets across the state, head here.
Antiquing
Treasure hunts and antique fairs and eclectic shops, oh my! From Afton to Unadilla in the rolling hills of Central New York, the Antique Shops of Chenango County offer small country stores and large multi-dealer spaces alike.
Bloomfield's Antique Country Mile in the Finger Lakes is spotted with more than 175 antique shops and dealers, making it the perfect place to find just about anything (and get a short walking workout in the process).
Beyond antique shops, New York State has a bounty of Antique Fairs throughout the year where you can find some of the highest quality antiques and collectibles in the nation. The fair at the Rhinebeck Antique Emporium attracts thousands of treasure hunters each year – as does the Madison Bouckville Antique Festival (it's coming up August 15!).
Explore all the antiquing that New York State has to offer here.
Flea Markets
Why, you ask, do people come from all over the country and world to shop at New York's flea markets? The answer is simple: This is where the treasures are.
Some communities throughout the state host ongoing flea market events, like the Beacon Flea Market in Beacon, NY and Found In Ithaca, which features treasures and antiques that are – well – found within the community of Ithaca.
There is also a slew of flea markets throughout Manhattan and Brooklyn that any treasure hunter would drool over. Brooklyn Flea is one of NYC's top attractions and operates every weekend of the year, featuring hundreds of top vendors of furniture, vintage clothing, collectibles and antiques. Hell's Kitchen Flea Market, which is open daily starting at 9 a.m., was named a Top Shopping Destination by National Geographic.
Whatever your taste, there's a little something for everyone across New York State! 
Don't forget to post photos of your New York adventures on Instagram and Twitter with #ILoveNY and #iSpyNY and tag us on Facebook!