The Catskills and the Hudson Valley were made for classic summers. You have swimming, camping, sun, fun, dancing, drama, romance... who knows? Whether you want to be swept off your feet, or you're looking for a relaxing getaway the whole family can enjoy, the Catskills and the Hudson Valley offer all the scenery, hiking, and nature action you'd expect. There's also a world of eccentric extravagance and offbeat delights that make this slice of beautiful country uniquely memorable.
Glitz and Action in the Catskills
Attractions of all kinds abound in the Catskills, but let's focus on the town of Mount Tremper. Visitors rolling down Route 28 may spot the converted grain silo that is now the Kaatskill Kaleidoscope. At 60 feet, it's the world's largest-kaleidoscope, that is. It's pretty standard for a silo. Step into this temple of psychedelia and look straight up for swirling visions of historical iconography from American Civil War soldiers and flags to Abraham Lincoln, Marilyn Monroe, and Richard Nixon, all while ethereal, mind-bending music plays. Farm out, man.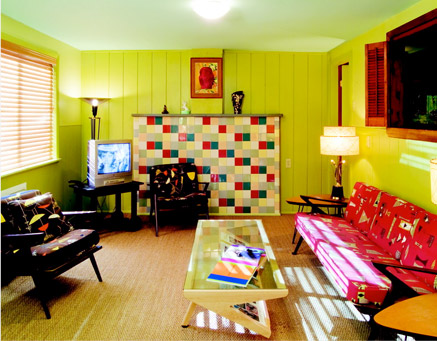 If you want the rustic experience of sleeping in nature, the Catskills have countless campgrounds. But if you like your nature lodgings a little bit more fabulous, take a starry-eyed look at Kate's Lazy Meadow. It's owned by Kate Pierson, the iconically red-headed singer from the B-52s. Kate's Lazy Meadow is her own self-described "fantasy motel." This getaway features plain looking wood cabins that turn out to be lavishly decorated 1950s period pieces on the inside, complete with vintage Frigidaires. Kate's Lazy Meadow is set on nine acres of woodsy Catskill terrain and boasts exceptional views.
Now, you can absorb grand Catskill landscapes in a quiet meadow, or you can do it while rollicking down some whitewater rapids. Just a short way up the road from Mount Tremper is Phoenicia, where you can rent an inner tube for an action-packed, five mile spree down Esopus Creek. Or if you prefer a slower pace, hop aboard the Catskill Mountain Railroad at the station in Mount Tremper for a scenic ride.
Antiques and Glam in Hudson Valley
The Hudson Valley's proximity to New York City makes it a target-rich region for day trippers looking for art, antiques, and opulence. Let's start in the town of Hudson. This antiquing mecca boasts some 40 antique dealers and has laid claim to its own unique, carefully cultivated aesthetic. We're talking about a mixture of objects high and low, pristine and distressed, industrial and country cute.
For further antiquing adventures, visit the Beekman Arms Antique Market in Rhinebeck. Located in a converted barn on the property of a pre-Revolutionary era inn, the market features an eclectic mix of American, Victorian, and country primitive pieces from a few dozen dealers. In July, the ever popular Rhinebeck Antiques Fair brings in hundreds more.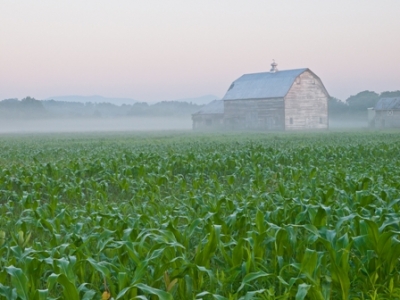 Back up in Hudson, you can find Olana, the estate of Frederic Church, who was one of the first painters of the Hudson River School. If you've seen these paintings in a museum, they're the ones that show lush nature scenes and take up entire walls. Church designed and decorated Olana using Middle Eastern palaces he'd visited as inspiration. He also meticulously designed the surrounding 250-acre landscape over the course of thirty years to create the most breathtaking views.
Nearby Saugerties is the site of a similarly grandiose structure called Opus 40. It's a 6.5-acre land sculpture constructed from the limestone of an abandoned quarry. Each stone was delicately placed by hand over the course of thirty-seven years by an art historian named Harvey Fite using techniques adapted from ancient Mayans and Egyptians. Opus 40 has been authoritatively described as "beguiling."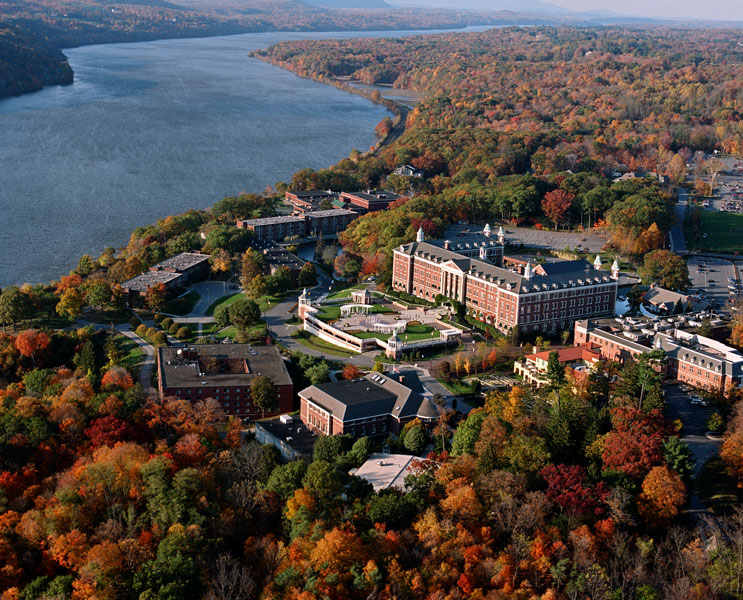 Finally, after all this traipsing and antique hunting, you're going to need an exceptional meal. Just a little ways south of Saugerties and Rhinebeck you'll find the famed CIA-that is, the Culinary Institute of America. The CIA has a whole family of restaurants at its Hyde Park campus, and they offer entire culinary experiences ranging from modern French to farm-to-table and from authentic Italian to new global flavors. Use #ispyny to share pics as you make summer memories and discover new treasures!