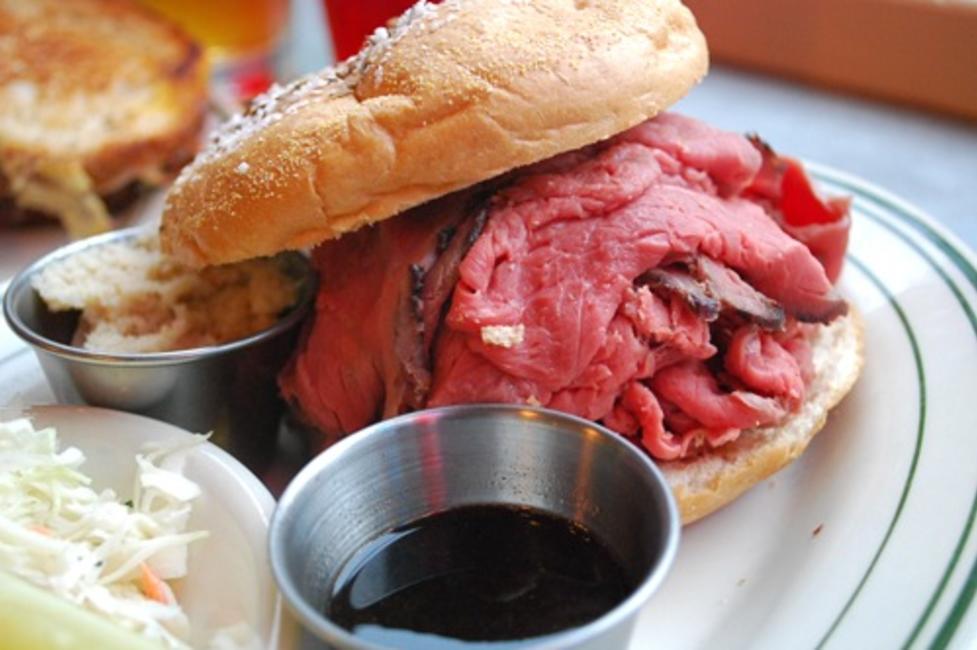 New York State is the birthplace of many of America's most beloved foods. From Buffalo Wings to New York-style pizza-and even Jell-O!-the Empire State has a rich history of creative cuisine. But do you know some of New York's famed regional favorites?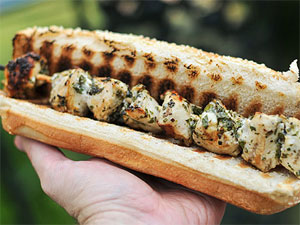 Spiedies
A spiedie is a submarine-style sandwich enjoyed throughout Central New York. What's special about a spiedie, you ask? Cubes of pork, chicken, lamb, veal, venison or beef pile high on soft Italian bread-but what makes this sandwich sing is the marinade. Spiedie meat is marinated overnight (sometimes for as long as two weeks!) in a special marinade of olive oil, wine vinegar, garlic, Italian spices, and fresh mint. The meat is then grilled on spits or skewers over a charcoal pit.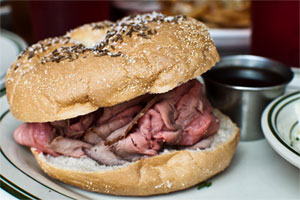 Beef On Weck
This popular pub sandwich is a staple in Western New York, and has recently gained a following across the United States. A traditional beef on weck is made with thin slices of rare roast beef on a kummelweck roll, a traditional Kaiser-style roll topped with kosher salt and caraway seeds. The roll's top bun is dipped in au jus, and the sandwich is served with horseradish, french fries, and a dill pickle. Hungry yet?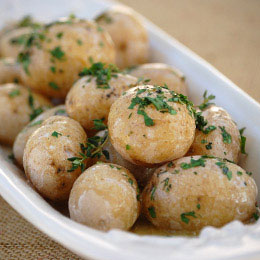 Salt Potatoes
Salt potatoes are a favorite in Syracuse, when the summer harvest brings piles of fresh, baby potatoes. A staple at fairs and barbecues, salt potatoes are, quite simply, potatoes boiled whole in a salt brine. As the potatoes cook, the salty water forms a delicious crust on the skin, creating a creamy texture on the inside. Salt potatoes are often served with melted herbed butter.
Garbage Plate
There's nothing quite like Rochester's Garbage Plate. Pay close attention to this one:  choose either cheeseburger, hamburger, Italian sausage, steak, chicken, hot dogs, fried fish, a grilled cheese sandwich, or eggs. Then serve atop two of the following:  hashbrowns, french fries, beans, and macaroni salad. Then (that's right, there's more):  add onions, mustard, and Rochester-style hot sauce, a meaty spiced sauce made with scrapings from the grill. Phew!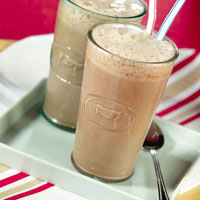 Egg Cream
Native to Brooklyn, this sweet concoction consists of whole milk, soda water, and either vanilla or chocolate syrup. Surprisingly, egg creams contain neither eggs nor cream! If you want to try a true egg cream, you won't find it in a bottle-the ingredients need to be mixed fresh fountain-style for the drink's characteristically frothy foam.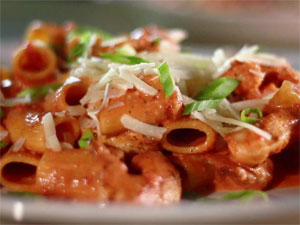 Chicken Riggies
A familiar dish to any native of Utica, NY, chicken riggies is an Italian-American pasta dish consisting of chicken, rigatoni, and hot or sweet peppers. Served in a spicy cream and tomato sauce, this dish has many variations-popular additions include mushrooms, black olives, and fresh scallions.
How many regional New York favorites have YOU tried? Did we miss your favorite regional treat? Tell us what your stomach's grumbling for on Twitter,@I_LOVE_NY. For fresh New York State produce, maple syrup, greek yogurt and more, get a TASTE of New York at taste.ny.gov!