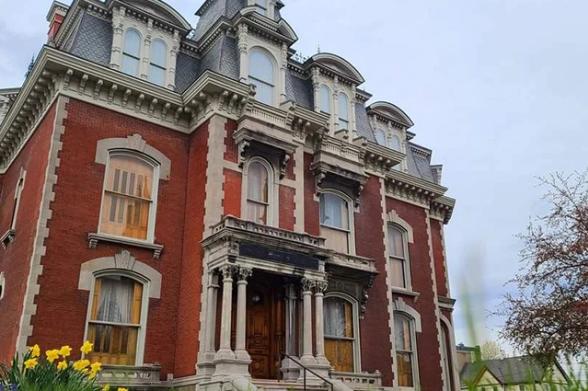 Celebrate Father's Day weekend this year with a history tour of New York! June 19–20 is a Path Through History Weekend, a chance to celebrate the rich and vibrant past across New York State. Below, we've selected 12 can't-miss things to do, featuring poetry, comedy, military history, and more, some in person, others available online. Check out the Path Through History event site for all of the historical and educational attractions hosting exciting programming over the weekend!
Remember to social distance and wear a mask as required by state guidelines. Call ahead and check websites and social media to make sure attractions are open and available. 
New York State Capitol & Empire State Plaza Virtual Visit (Capital-Saratoga)
Peek inside New York State Capitol and Empire State Plaza for a fun, fact-filled behind the scenes tour. Sitting majestically atop Albany's State Street hill, the New York State Capitol has served as the seat of government for New York since the 1880s. Tours visit the Great Western Staircase, better known as the "million-dollar staircase," and inside the Senate and Assembly chambers. Participants can also explore the monumental sculptures and paintings of the Governor Nelson A. Rockefeller Empire State Plaza Art Collection—a collection of 92 pieces of artwork by 81 artists. If you prefer, virtually explore the veteran memorials of the Governor Nelson A. Rockefeller Empire State Plaza, including the Purple Heart Memorial, World War II Memorial, NYS Vietnam Memorial, Korean War Veterans Memorial, Dr. Martin Luther King, Jr. Memorial, and Women Veterans Memorial. These tours and others are all offered virtually. Albany; available anytime, free. 
We love Lucy! Do you love Lucy? If you said yes, you should take the Lucy Desi Museum "LucyTown" Driving Tour, showcasing significant locations throughout the Jamestown area that represent aspects of Lucille Ball's life and career, from I Love Lucy murals to her schools, various residences, and final resting place. Take this self-guided tour at your own pace and be sure to visit all of the National Comedy Museum while there. Jamestown; driving tour available at any time, free. 
Livingston County OnCell Heritage Trails (Finger Lakes)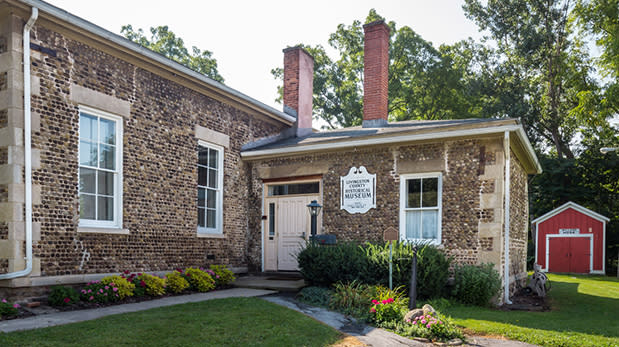 Take in the history of Livingston County at your own pace, choosing from seven different mobile app tours. These expertly crafted self-guided tours bring the heritage of the Genesee Valley to life and include topics such as Civil War monuments and Memorial Halls, a Women's History Trail, and a Museum Trail, among others. Visit the Livingston County Historian's Office Heritage Tours website to access the tours. Livingston County; free and available at any time.
The Flag of Queens: a Civic Symbol (New York City)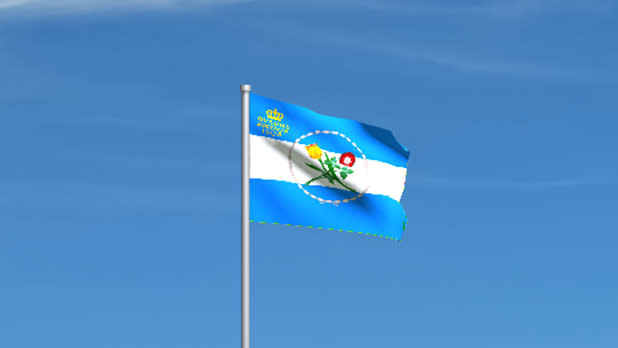 Do you know vexillology? Also known as the study of flags, vexillology digs into the symbolism of these emblems. This kid-friendly virtual Path Through History Weekend program will focus on the flag of the New York City borough of Queens, which was adopted in 1913 but has rarely been displayed. Participants will learn about how we can represent the history and its present culture through vexillology. Using good principles of design, kids will consider what makes Queens unique as a place and draw it out! Queens; June 20, 2:30–3:30 PM; $3, presented virtually by the Queens Historical Society, pre-registration required.
To Bryant, The Poet of Nature: A Virtual Tour About Whitman and Bryant (Long Island)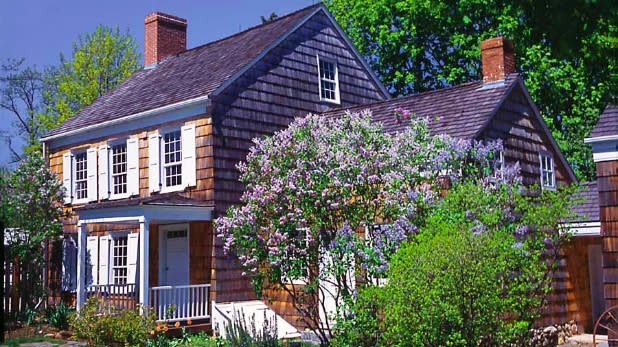 Take a virtual tour of the historic village of Roslyn through the eyes of Walt Whitman and William Cullen Bryant. Although Bryant was a role model to Whitman, their approach to the poetic genres of Romanticism, Naturalism, and Transcendentalism differed, as did their approach to abolitionism. Your virtual journey will take you from Bryant's Cedarmere to the Bryant Library, and will end with discussion of the influence of Whitman's poetry on Roslyn's Gilded Age future. Roslyn; June 20, 2-3:30 PM; this event is open to all with a $5 suggested donation, pre-registration required
Carillon Boat Cruise (Adirondacks)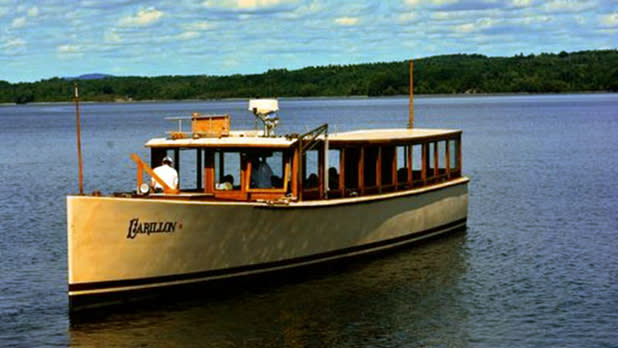 Enjoy gorgeous, sweeping vistas of New York's Adirondack Mountains during a 75-minute narrated boat tour aboard the Carillon. The friendly and experienced staff will be your guide to Lake Champlain's centuries of stirring maritime heritage with panoramic vistas around you and a sonar view of shipwrecks below. Embark on this unforgettable experience for visitors of all ages! Your Carillon ticket includes general admission as well as access to scenic Mount Defiance. Ticonderoga; June 19-20, 1-2:15 PM or 3:30-4:45 PM, Adults and Seniors $40, Children 5-15, $25, Children under 5 are free, pre-registration required. 
The Fight for Fort Montgomery—A Tour of Fort Montgomery (Hudson Valley)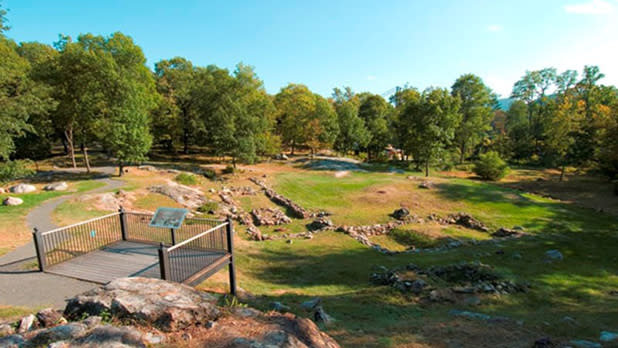 Don't miss this opportunity to stroll along the banks of the scenic Hudson River and enjoy this 14-acre New York State park. Join Al Cavalari at Fort Montgomery State Historic Site for a tour of Fort Montgomery, scene of a fierce battle between British and Patriot forces in October 1777. The tour will feature the ruins of Fort Montgomery and the Fort museum, mannequin displays, a 3D model of the battleground, and a musket firing demonstration. Fort Montgomery; June 19-20, 9:30–11 AM, free, pre-registration required; call 845-446-2134 to register.
Eighteenth Century Green (Catskills)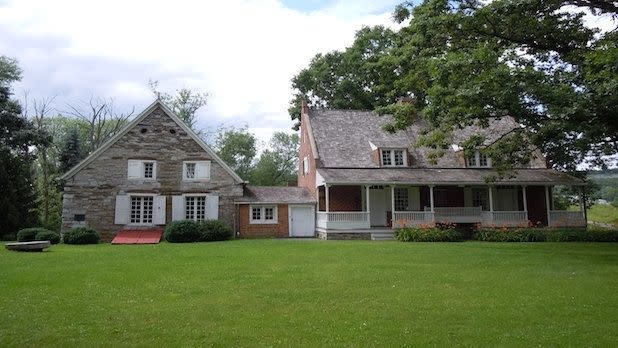 On Sunday, June 20th, the Bronck Museum (pictured) will host the special content tour, "Eighteenth Century Green," a historical look at how Americans 200 years ago practiced elements of what is today considered a "green" or ecologically friendly lifestyle. The programming aims to showcase the surprising story of how and why these earlier Americans lived in a way that many modern American now emulate, conserving, recycling, and making the best possible choices for the planet. Coxsackie; June 20, 1:30 PM, adults, $8, children, $4.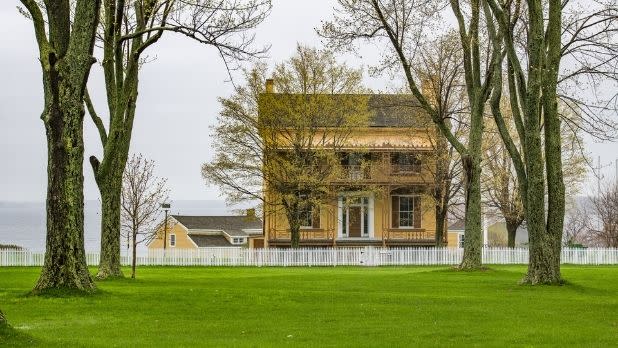 Take a trip to the Thousand Islands and visit Sackets Harbor Battlefield to spend hours engulfed in history, especially focused on the War of 1812. The site covers 70 acres of park-like land including open fields, a landscaped tree grove, and Navy Yard. Today, the Sackets Harbor Battlefield features exhibits, outdoor signs, guided and self-guided tours, and a restored 1850's Navy Yard and Commandant's House. During the summer months, guides dressed in military clothing of 1813 reenact the camp life of the common soldier. Sackets Harbor; June 19-20, 10 AM –5 PM Saturday and 1 PM to 5 PM Sunday; free.

Credit: @chopan585 on Instagram
The Juneteenth Festival of Buffalo is an annual local celebration of the ending of slavery in the United States. Now an official state holiday, Juneteenth commemorates the events of June 19, 1865, the day Major General Gordon Granger of the Union Army rode into Galveston, Texas in the final execution of the Emancipation Proclamation. Buffalo, home to prominent Black symbols such as the Freedom Wall (pictured) and the Colored Musicians Club, started its own Juneteenth Festival in 1976 as an alternative to the U.S. Bicentennial Celebration. The festivities traditionally include an outdoor festival, a parade, children's activities, entertainment, and vendors. This year, participants can join in the celebration through several social media platforms, with details available on the Juneteenth of Buffalo website. Buffalo; June 19-20, virtual, free. 
Touring Roberson's Past (Central NY)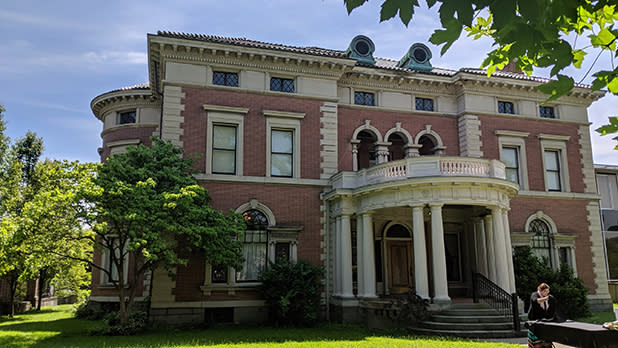 ​
Are you an astronomy fan? How about music? Or do you love learning about the people that made the places? For this Path Through History weekend, visit the Roberson Museum and Science Center (in-person or online) for a guided tour of the historic Roberson Mansion and a view of the Link Organ in its current gallery, including video footage of the original Link Organ pipes that still reside behind closed doors of the museum. While you are visiting, catch a planetarium show featuring the history of aviation, the invention of the telescope, and astronomy in ancient cultures. Binghamton; June 19-20, 1, 2 and 3 PM each day, $8 adults; $6 Students & seniors; members FREE; children 4 & under free, In-person registration is limited to 10 people, virtual registration limited to 25 participants. Pre-registration is encouraged by calling the front desk at 607-772-0660. Digital Planetarium Shows are $4 per show.