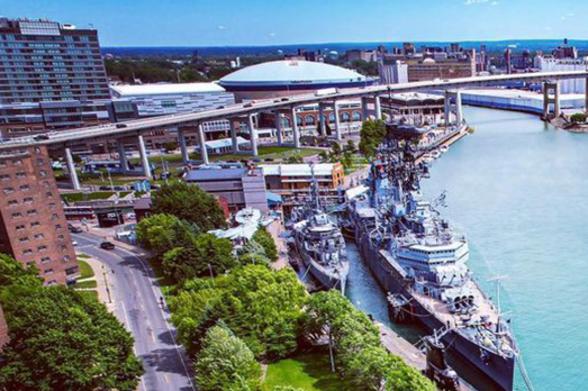 Rich in history, architecture, and natural beauty, Buffalo is the perfect destination for any traveler looking to expand their intellectual horizons. With landmarks including one of Frank Lloyd Wright's most notorious architectural workings and the historic Forest Lawn cemetery, you'll never run out of places to go, things to see, or history to uncover. While a week-long vacation would be ideal to see all the sites that this historic city has to offer, here's the fast-track version...a weekend itinerary of the must-sees and must-dos across Buffalo.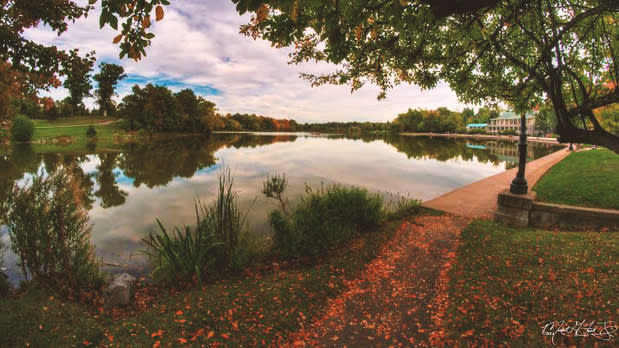 FRIDAY
5 pm: When you arrive in Buffalo, put your bags down and head to Delaware Park to sit among beautiful scenery and watch the sun slowly lower from the sky. Decompress from your travels and soak in some fresh air before dinner!
8:30 pm: Celebrate the end of the week and the beginning of a beautiful weekend rendezvous with a nice, relaxing sit-down dinner at The Left Bank—slated as one of the best restaurants in Buffalo according to TripAdvisor.
SATURDAY
9 am: Grab breakfast at Five Points Bakery, a Buffalo staple. Have a freshly baked bagel or egg and cheese sandwich—then grab a snack for later so you can spend the day exploring!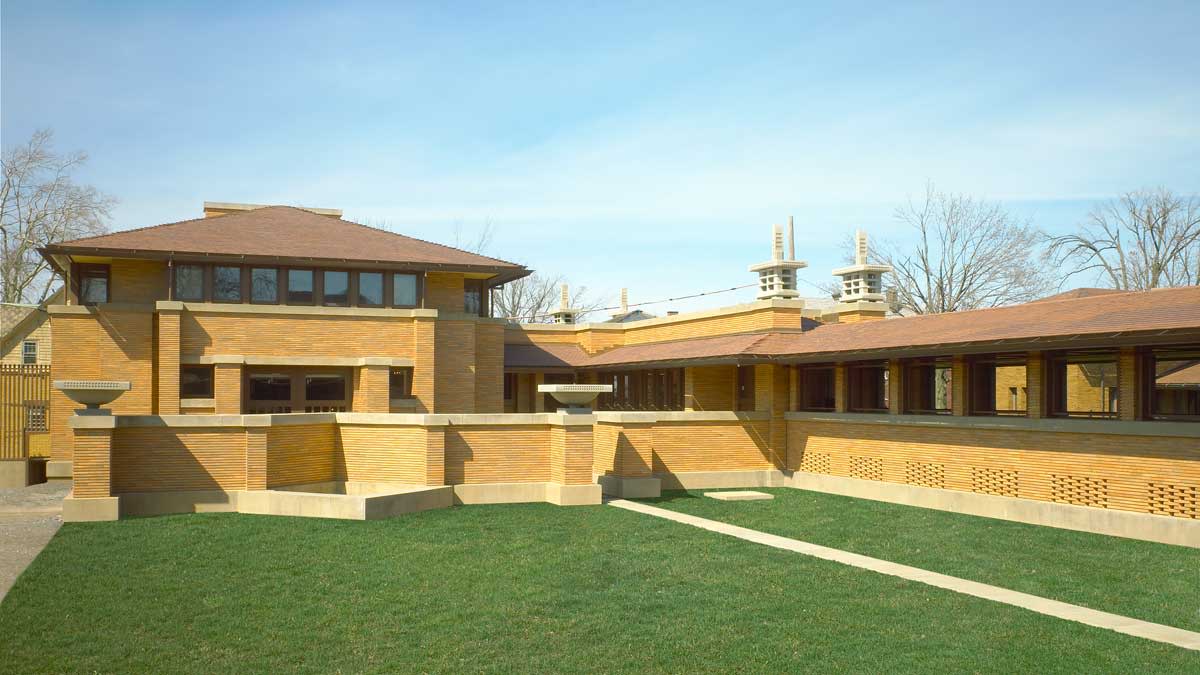 10 am: You can't miss the Frank Lloyd Wright's Darwin D. Martin House Complex. Built between 1903 and 1905, the complex is considered to be one of the most important projects from Wright's Prairie School era, ranking among the Guggenheim in Manhattan and Fallingwater. If Mick Jagger made a point to check it out after playing a concert at Ralph Wilson Stadium recently... you should probably check it out, too.
12 pm: Spend the afternoon with American legends like President Millard Fillmore at Forest Lawn Cemetery, one of the country's premier historic cemeteries. Make sure to take a walking or trolley tour to really grasp the full history that lies among the rolling greens.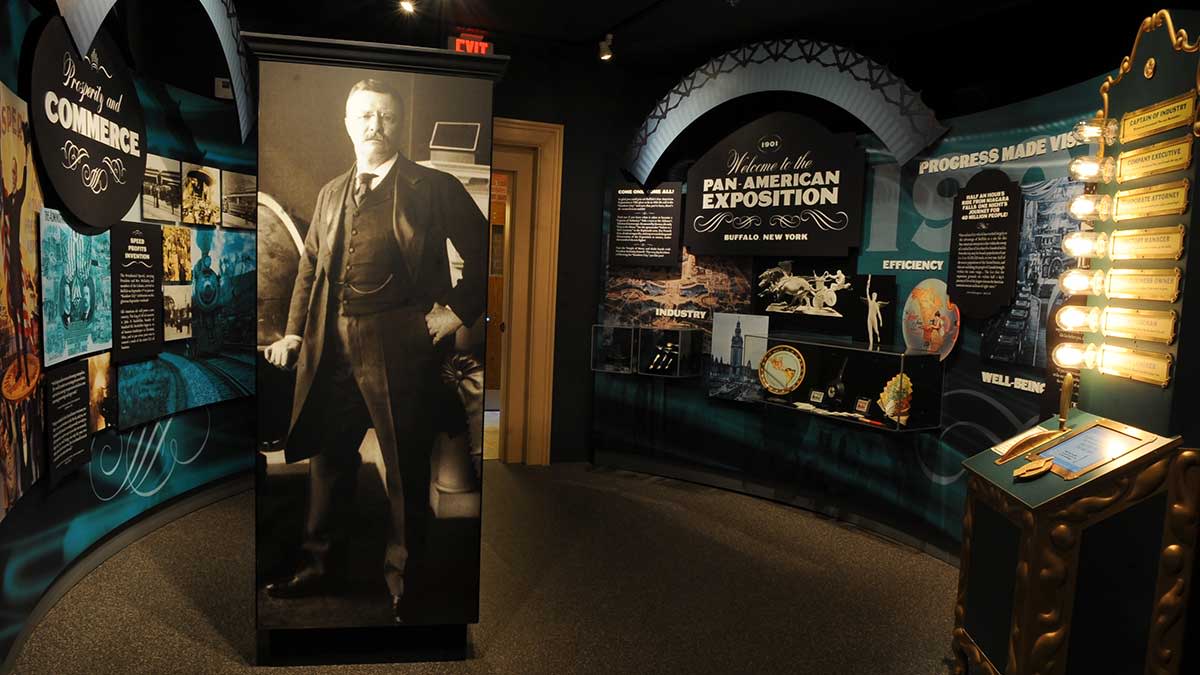 3 pm: Continue your journey into American history at the Theodore Roosevelt Inaugural National Historic Site, where Teddy Roosevelt was inaugurated as the 26th president of the U.S. Learn all about his path to greatness.
5 pm: Enjoy the tastes of Buffalo with the Buffalo Bites Food Tour. Combine tasty food and drink in some of Buffalo's tastiest neighborhoods on a three-hour guided walking tour around the city. Consider it a multi-course dinner with ever-shifting views of exquisite Buffalo architecture!
8 pm: Cap off your busy day of exploration with a relaxing sunset Buffalo Harbor Cruise. Capture the city skyline and picturesque sunset and post to Instagram using #ILoveNYSunsets!
SUNDAY
10 am: Head to #ElmSecretBrunch at Elm Street Bakery for an eclectic mixture of classic brunch plates and more specialty items like kimchi fried rice. Noted in Step Out Buffalo as a must-visit brunch spot, you're sure to leave satisfied!
12 pm: Spend an hour or two exploring the Buffalo and Erie County Naval and Military Park. With ships like the Destroyer USS The Sullivans and submarine USS Croaker, the naval cove is rich in military history.
2 pm: Head to Larkin Square for lunch, live music, and local shopping. It's the hopping city center that will make you want to stay in Buffalo forever!
GETTING THERE
By plane: Buffalo Niagara International Airport, 4200 Genesee St, Buffalo, 14225.
By train: The central station is Buffalo Station - Exchange Street (BFX).
By bus: Megabus. To travel within the city and to/from the airport, use NFTA.
By car:
From NYC: 6 hours
From Toronto: 1 hour, 45 minutes
From Philly: 6 hours
Don't forget to post photos of your New York adventures on Instagram and Twitter with #ILoveNY and #iSpyNY and tag us on Facebook!