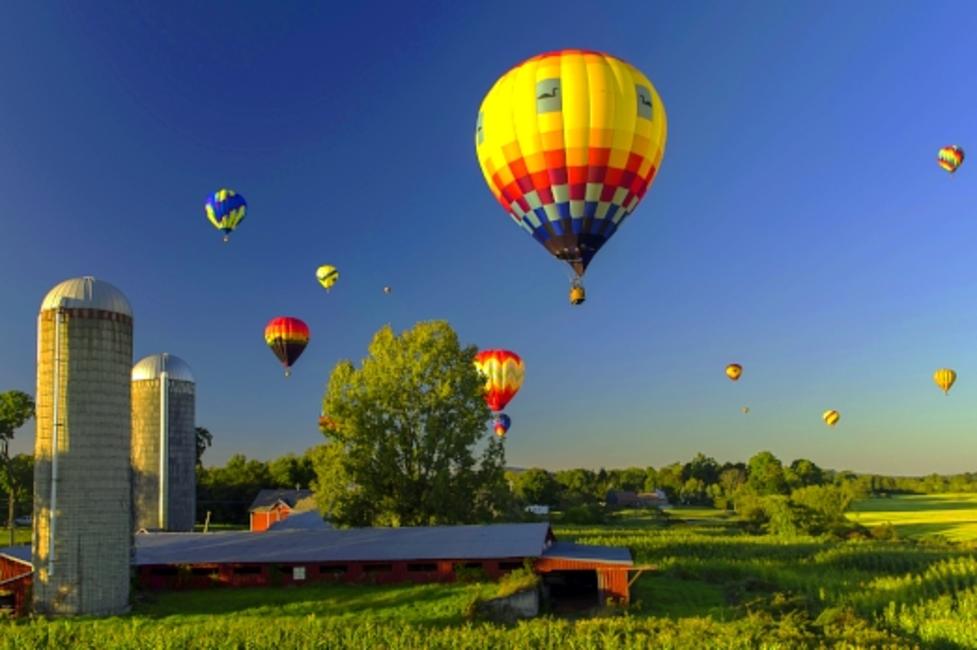 Sure it's sad to say goodbye to summer, but delightfully refreshing Autumn is just around the corner! That's part of what makes September so great. There's still time to fit in a few last summer-y activities, but we're also getting a head start on cool fall fun. Read on to see how to send summer off in style with festivals, events, and unmissable happenings all over New York State.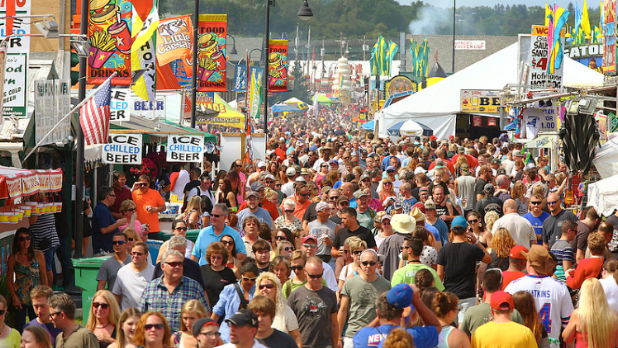 Don't pass up your last chance to see the oldest, and one of the largest, state fairs in the country! The Great New York State Fair has all your classic state fair fun: midway rides (with options for big and little kids), prize-winning farm animals, butter sculptures, arts, crafts, fireworks, and even concerts by big-name headliners, like One Direction's Niall Horan. Munch on gourmet fare—as well as everything fried you can think of—hailing from all over New York State, and sample entries of the Taste NY Food Truck Competition! We know you don't want to let summer slip away without at least one last ride on the Ferris wheel. August 22–September 3; Syracuse; Tickets are $10 except on Thursday, 8/23 and 8/30 when admission is $3, and Opening Day, 8/22 and Labor Day, 9/3 when admission is just $1. Children 12 and under are free. Students 18 and under are free on Friday, 8/31.
US Open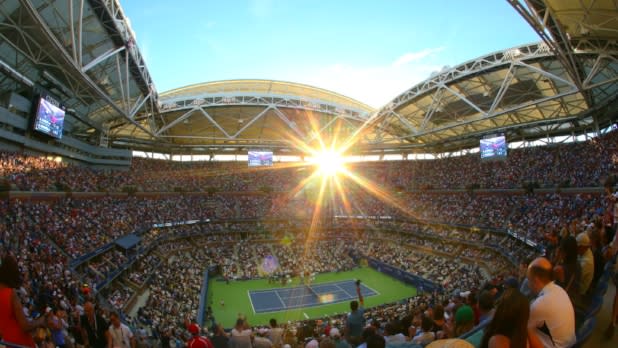 One of the most epic sports events in the country is based right here in New York. For two weeks you can join thousands of fans and celebrities to watch some of the world's greatest athletes play tennis. First things first, the tournament takes place in multiple stadiums, and while Arthur Ashe Stadium is the main stadium, the Open is massive, so keep other options in mind, like the Louis Armstrong Stadium, if you want seats closer to the action. You might not see the top 10 players, but it can be a more enjoyable spectator experience overall. There will be snacks and food vendors, as well as the outdoor U.S. Open Food Village, with fun options from various cuisines like nachos, gourmet pizza, crepes, and more. We suggest Ticketmaster for booking your ticket. Buying a Grounds Admission ticket during the first eight days will grant you day and night access to unreserved seating on the field and practice courts (on a first-come, first-served basis), or play it safe and buy a reserved seat. August 27– September 9; Queens; Ticket prices vary
National Buffalo Wing Festival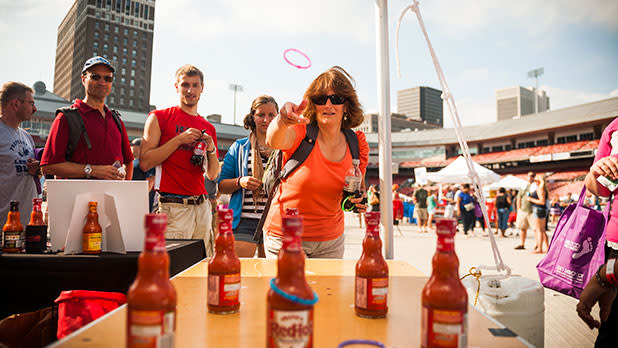 Not every city gets to claim the origins of a world-famous food, but Buffalo is special that way. The city is so proud of its native Buffalo wings that it has held an enormous festival dedicated to them for the past 17 years, drawing in thousands of visitors and serving up millions of wings. This festival gets pretty creative in how it pays homage to wings, with everything from sauce-offs (amateur sauce-making competitions), to hot wing eating contests (of course) to bobbing for wings (this is literally folks burying their faces in a kiddie pool full of ranch dressing to eat a buffalo wing with no hands and we love everything about it). If your little ones can't handle the spice, they can find fun games and activities in the festival's Kids Zone. September 1–2; Buffalo; $5 per day, children 8 and under free
NYC Broadway Week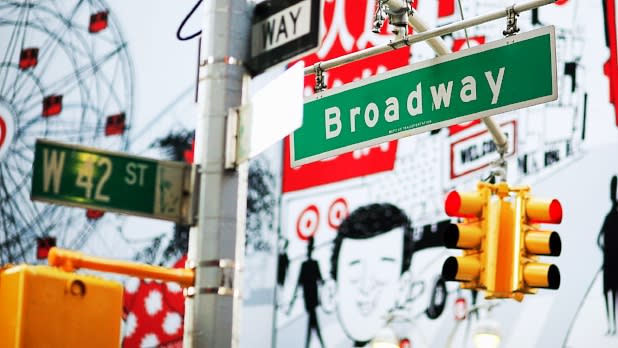 Theater nerds, hold on to your seats, Broadway Week is back! For a limited time only, you can buy two-for-one Broadway tickets If the kids have been begging you to see Frozen, Aladdin, Wicked, or even Spongebob Squarepants (yes, it is Broadway show), now is the perfect time to try to scoop up tickets. September 3–16; New York City
LUMA Projection Arts Festival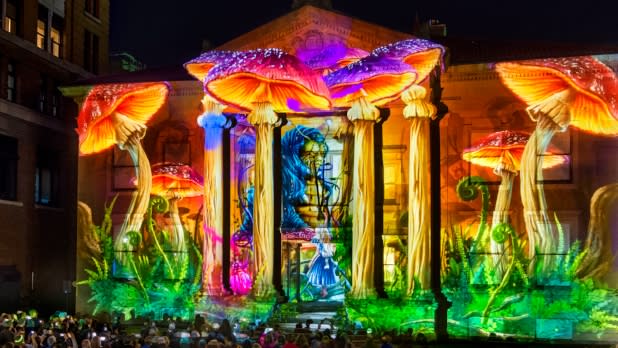 Once again the buildings of Binghamton will be transformed into a canvas for LUMA, the country's premier projection arts festival. Using projectors, 3D animators create optical illusions on building faces and inflatable structures. Enter into immersive environments created by different artists, sometimes involving dancers, models, or even the world-class Binghamton Philharmonic! The works of art change every year, so check out the "2018 Features" page of their website to find a specific event to attend. If you've got kids in the 5th–8th grades, definitely bring them to the E-Styles workshop, where they'll learn how to create a wired LED bracelet and learn about circuitry and e-textiles in the process. September 7–9; Binghamton; Prices vary by event
Dockside Family Festival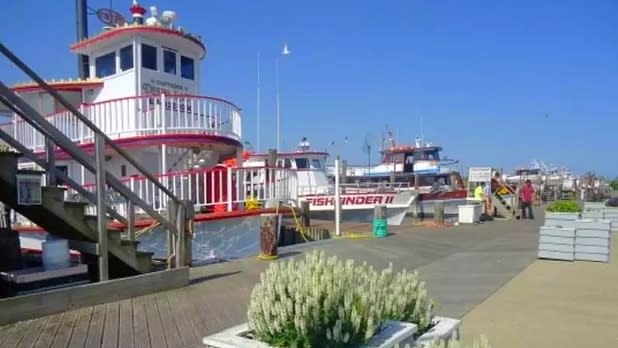 Properly bid summer (and beach visits) adieu with the seaside nautical-themed Dockside Family Festival. Held in Long Island's beautiful Captree State Park, you'll find live music, the freshest seafood, vendor pop-up shops, and more. Kids will love taking pony and boat rides, watching crab races, watching magic shows, and even taking part in a special interactive pirate show! September 8–9; Babylon; Parking is $8 per car
Rochester Fringe Festival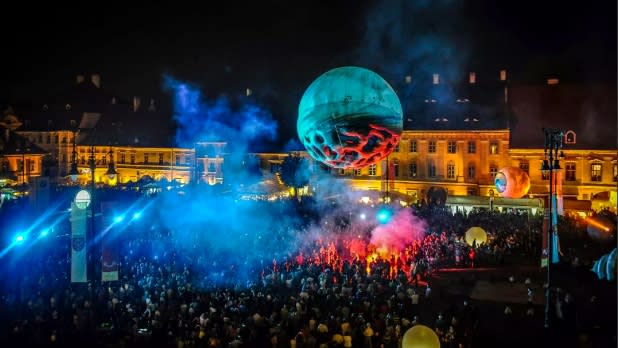 If you've never attended a Fringe festival (or are already in love with them), here is your chance to soak in some serious art this September. Fringe festivals provide a platform for all forms of performance art, including theater, dance, music, spoken word, comedy, and even puppetry. Last year the Rochester Fringe drew in more than 78,000 arts and culture lovers and performances received rave reviews from all corners of the media and Internet. These 11 days are packed with free and ticketed, family-friendly (and not so family-friendly), small- and large-scale events, so you have a ton of options to choose from. Saturday, 9/22 is the Fringe's designated Kids Day when your whole family can enjoy a special kids' disco party, chalk art, pumpkin painting, a kid-focused circus, a special screening of The Goonies, and more! September 12–22; Rochester; Prices vary by event
Oswego Pride Parade & Festival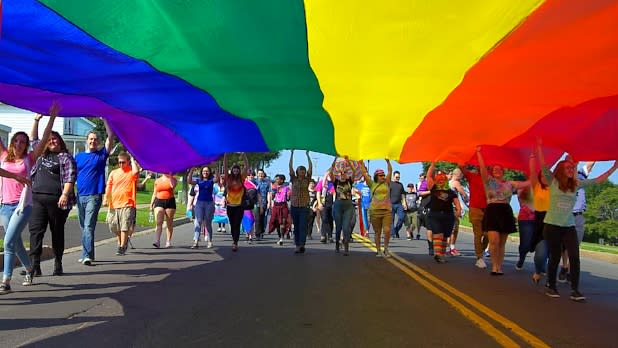 Pride month may be over, but Oswego knows that Pride can't be restricted to just one month a year! The city's Pride festival kicks off with a parade through town, landing in West Linear Park where you'll find food and crafts vendors, live music, and a children's activities area. The festival also includes a family-friendly drag show and plenty of games on the main stage where audience participation is warmly invited. Come out to support the community, show your pride, and have a blast. September 15; Oswego; Free
Cuba Garlic Festival
Credit: Cuba NY Chamber of Commerce
As garlic season (typically June through August) is coming to an end, it's time to reap the rewards of harvest and celebrate! In its 14th year, the town of Cuba's Garlic Festival is held on the gorgeous grounds of Empire City Farms as the surrounding trees are just starting to change colors. The Garlic King and Queen will make an appearance, as will farm animals, live musicians, and some pretty epic garlic costumes. Kids can have their faces painted, and adults are invited to check out the garlic-centric cooking demos, which will include Black Garlic Ice Cream this year! That's right: Garlic. Ice cream. There will also be plenty of vendors on site serving up delicious garlicky foods. A fun game to play afterward is seeing whose breath is the stinkiest. Just a suggestion. September 15–16; Cuba; $7 at gate, $5 pre-sale, ages 10 and under free
Beekman 1802's Annual Harvest Festival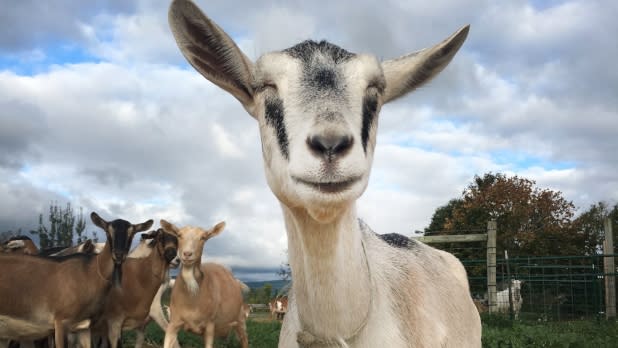 In 2007 Josh Kilmer-Purcell and his partner Brent Ridge decided to purchase the historic Beekman 1802 Farm as a getaway from their hectic lives in NYC. After moving to the farm full time their venture blossomed into a lifestyle brand, and they began selling gourmet foods and artisan products made with the help of their flock of goats. Today, the dynamic duo holds an annual festival celebrating the joys of modern farm life, and you're invited! You can meet Josh and Brent at their store in town, the Mercantile, as well as tour the farm, meet the goats, and watch music performances on the Main Stage in Chalybeate Park. Special little "villages" will be set up around town, including an Artisan Colony where you can watch live demos, Gourmet Village, where you'll find food trucks and farm-to-table delicacies, and Story Book Village, with arts, crafts, games, and stories for the kiddos. Other can't-miss events include the Pasta Alla Tavola Dinner, a handmade pasta dinner served on the table (literally on the table—no plates!), and something called a Goat Disco, which, frankly, just sounds like heaven. September 15–16; Sharon Springs; Prices vary by event
Adirondack Balloon Festival

Credit: Will Cook
There is something totally magical about seeing 100 enormous hot air balloons take to the sky all at the same time, especially when some of those balloons are shaped like Tweety Bird, Snoopy, and other familiar faces. Set against the backdrop of the Southern Adirondacks, the Adirondack Balloon Festival is entirely volunteer-run, and features mostly local, not-for-profit organizations as food vendors, creating an event that gives back to the community as much as it offers its new guests. Every day of the festival you can watch the balloons take flight, walk inside half-inflated balloons on the ground, and enjoy live music and craft vendors. Plus, the fun doesn't stop when the sun goes down! On Saturday night they'll hold a special "Lighting Up The Night" Airport Moonglow, where around 20 balloons illuminate the night. You can also check the "Balloons & Rides" section of the festival website for contact information of specific balloon pilots to inquire about actually getting to ride in a balloon! Though prices for rides vary by pilot, you can expect a typical range of about  $195–225 per person. September 20–23; Queensbury; Free
Lark Fest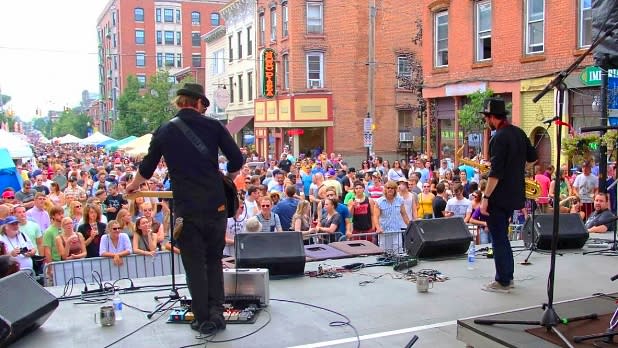 Looking for a day of outdoor fun while the weather's still warm? Then hop in the car and head to Albany on a lark to attend Upstate New York's largest one-day street festival, Lark Fest! The event is actually named after Lark Street, the "heart of Albany," famous for its 10 blocks full of shopping, dining, arts, and nightlife. During Lark Fest, the streets fill with pedestrians (an expected 50,000!), as craft vendors, music performers, and food trucks show up to create an amazing day. This year there will be two stages hosting local and national headliners! September 22; Albany; Free
Hunter Mountain Oktoberfest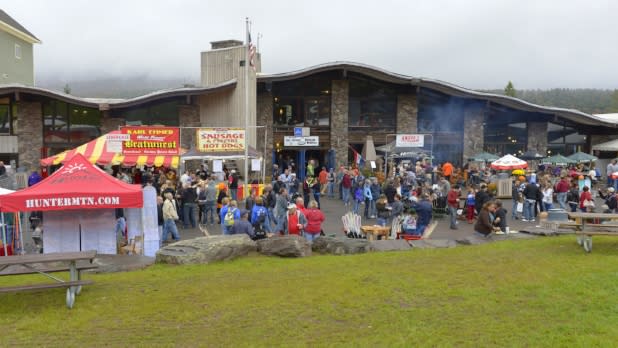 We know it's not Oktober just yet, but that's not stopping the Oktoberfest-ivities from kicking off at Hunter Mountain. The whole festival actually takes place over four special themed-weekends starting in September. For the weekend of 9/22–9/23, the theme is all about cider! It is apple season, which equals cider season, after all. Admission is free and tasting vouchers cost $20 and come with a special commemorative tasting glass. The VIP experience is $39 and includes a Hunter Mountain t-shirt and a trip on the Skyride, a stunning six-passenger chairlift ride through the mountains. Hunter Mountain hosts live music and delicious food vendors serving up poutine, fried dough, hot dogs, kettle corn, and more, as well as craft vendors. For anyone not quite old enough to drink any hard cider, there will be bounce houses, face-painting, a wild animal show, and arts and crafts. September 22–23; Hunter Mountain; Free
The Great Jack O'Lantern Blaze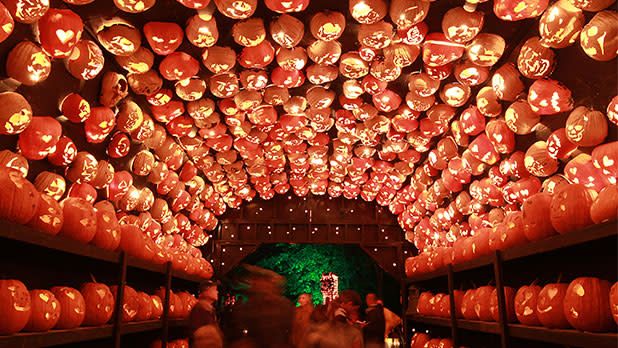 If you're anything like us, you begin the Halloween countdown the second summer ends. And while one of the year's best holidays is still a ways away, you can go see some of the most mind-boggling Jack O'Lanterns on display starting in September. More than a thousand volunteers assist a team of professional artists in the scooping, carving, and lighting of thousands of pumpkins. The end result is nothing short of awe-inspiring. You'll see pumpkin clowns, pumpkin animals, pumpkin towers, pumpkin dinosaurs, and more, as synchronized lighting and an original soundtrack complete the experience. Last year so many visitors came to admire the spectacle that nearly every night sold out so get on those tickets (they go on sale 9/4)! September 28–November 24; Croton-on-Hudson; Adults $22 (Fri–Sat $27), children 3–17: $16 (Fri–Sat $20), members and children under 3 free
The Warrensburg Garage Sale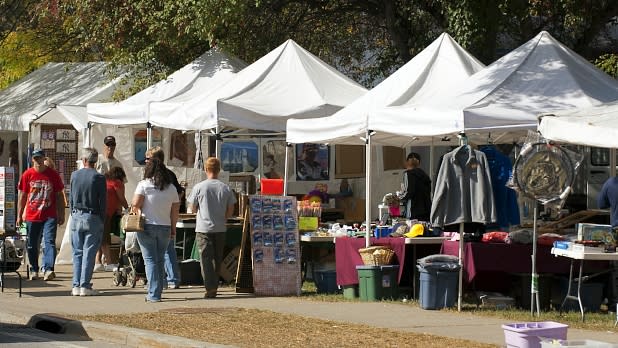 Untold treasures await your discovery at the world's largest garage sale in Warrensburg in the Adirondacks, where more than 500 vendors set up shop. As you roam the miles-long market you'll find everything from antiques to clothing, old toys, new toys, knick-knacks, jewelry, and more. Food vendors will be ready and waiting with baked goods, BBQ, chicken wings, and pasta to help you fuel through all the shopping. Don't forget to wear comfortable shoes, bring plenty of cash, and probably a few tote bags for your goods! September 29–30; Warrensburg
Don't forget to post photos of your New York adventures on Instagram and Twitter with #iSpyNY and #ILoveNY and tag us on Facebook!