You've spent the past week mulling over New Year's resolutions, like "lose weight," or "get that raise." But what about having a little bit of fun? Don't worry - we've got your back. Here's your 2017 Bucket List of activities that'll keep a smile on your face and sate your taste for adventure - all right here in New York. 
1. Ski New York
Cold winter weather means incredible downhill skiing, riding or tubing at more than 50 ski resorts statewide - that's more than any other state. Don't have a car to get there? Don't fret. There are all plenty of bus trips offered from New York City to great mountains all over the state, with equipment and lessons available for first timers. Be sure to check out our ski reports for conditions around the state, and you can learn much more over at I Ski New York, including how kids can ski free at New York State mountains.
2. Glamp
Do some glamorous camping, that is, which is about as far away as you can get from "roughing it" in the great outdoors. Glampers can bask in the natural beauty of New York State while enjoying luxurious treats like farm-to-table cuisine and custom-made tents at Camp Orenda in the Adirondacks, breakfast served in a treehouse at Blue Hills Farms in the Catskills, and amenities like massages and upscale dining at the Woods at Bear Creek in the Allegheny Mountains. Be sure to book this spring; primo summer days book up fast!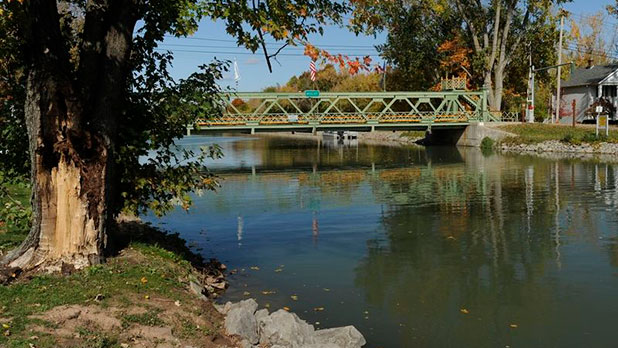 3. Cruise a canal
With just a few hours of orientation, companies like Mid-Lakes Navigation, Erie Canal Cruise Lines and Low Bridge Charters will send you out on your own canal boat to explore New York State's historic canal system. Multi-night journeys allow you to explore the restaurants, shops and farmers markets of canal towns, bike the Erie Canal trail - or just work on your tan and picnic with family and friends aboard the boat.
4. Have a wine-o weekend
A winery weekend means cozy lodging, beautiful views, and - of course - stellar food and drink. On the pristine shores of Seneca Lake you'll find the Inn at Glenora Wine Cellars and the Inn at Miles Wine Cellars, or head to Long Island, the Thousand Islands - or, really, almost anywhere in New York State for world-class wineries and bucolic scenery. And New York has hop-heads covered too. Great breweries - like the Inn at Grist Iron,  the Finger Lakes' only accommodation with an on-site microbrewery and lake views - abound in every region of New York.
5. Take the ride on the wild side
Looking for thrills and chills this summer? New York's amusement parks have got you covered with some of the world's favorite roller coasters! Try the famous Cylone at Coney Island with an 85-foot drop overlooking the Atlantic ocean or explore Western New York's Darien Lake, which boasts six coasters, including the Ride of Steel - the tallest and fastest coaster in the state.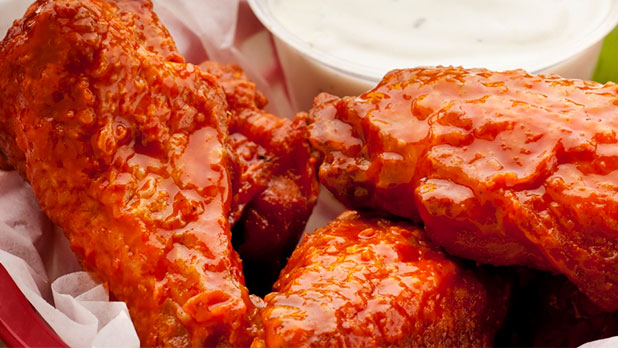 6. Indulge a culinary adventure
Send your taste buds on an epic journey. Visit the farm and eat in the Blue Stone restaurant at Stone Barns Farm; explore cutting-edge cuisine at the Niagara Falls Culinary Institute, or sample fare from future superstar chefs at the Culinary Institute of America. Or you could just stick to classic New York grub like Buffalo wings at Anchor Bar and Rochester's beloved garbage plates at Nick Tahou Hots, Inc.
7. Get tropical
You don't need to get on a plane for a taste of the tropics. Balmy weather awaits you year-round at botanical gardens all over New York. Warm up in the conservatories of the New York Botanical Garden, the Brooklyn Botanic Garden and the Buffalo and Erie County Botanical Gardens.The Joseph L Popp Conservatory in Oneonta even has exotic birds and reptiles mixed in among the flora.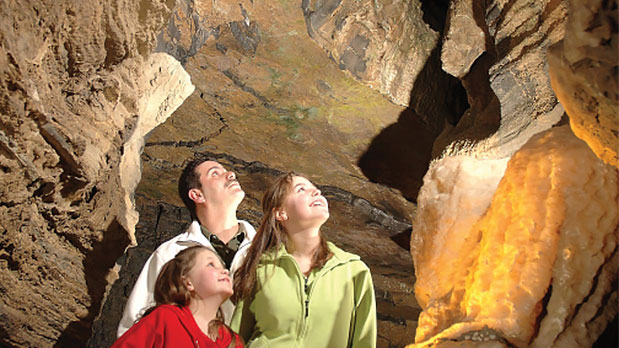 8. Go underground
Take your adventure underground - fifteen stories to be exact - into the northeast's largest show cave, Howe Caverns, where the temperature is 52 degrees year-round. Lantern tours on weekend evenings inspire erie exploration. Try the zipline if you're feeling super adventurous.
9. Expand your artistic horizons
Walk hand in hand with the masters at art museums including the new Whitney Museum of Art in New York City; DIA Beacon and Center for Contemporary Art in the Hudson Valley; the Albany Institute of History & Art; Frederick Remington Museum of Western Art in Central NY; Fenimore Art Museum in the Finger Lakes; and Albright-Knox Art Gallery in Greater Niagara.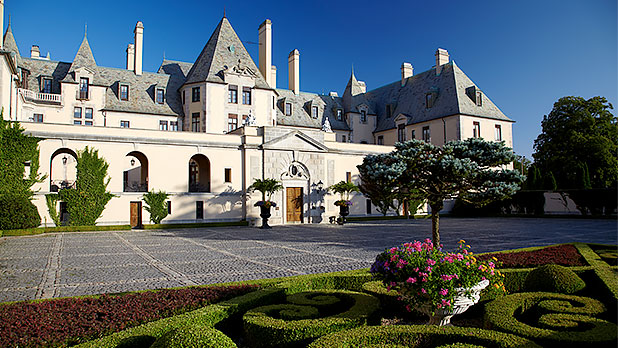 10. Go (historic) house hunting
Take in the romance of historic homes, from Long Island's Gold Coast mansions like Oheka Castle, Mill Neck Manor and the Vanderbilt Mansion & Museum; to Hudson Valley estates like Olana and the Vanderbilt Mansion; to Rochester's Eastman House; to Frank Lloyd Wright's Martin House Complex and Graycliff Estate in and around Buffalo.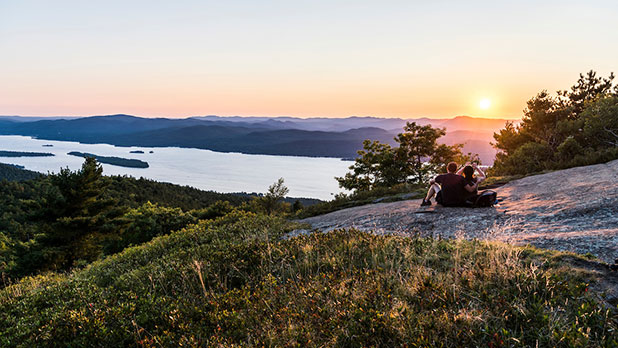 11.  Take a Hike 
Experience a sense of freedom while you hoof it through New York State this spring. From the Appalachian Trail and the Catskill Mountains to Adirondack Park, there is endless natural beauty across our great state - and this year is your year to explore it.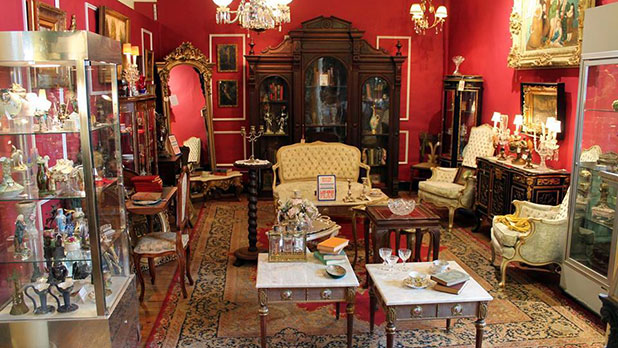 12. Shop till you drop
Visit Syracuse's 2.4 million square foot shopping and entertainment funplex, Destiny USA. Find hidden treasures in New York's historic antique districts. Sharpen your bargaining skills at a weekend flea market, including Hell's Kitchen - named a Top Ten Shopping Destination by National Geographic. When you're done, visit a farmer's market for beautiful locally-grown produce and get a taste of New York!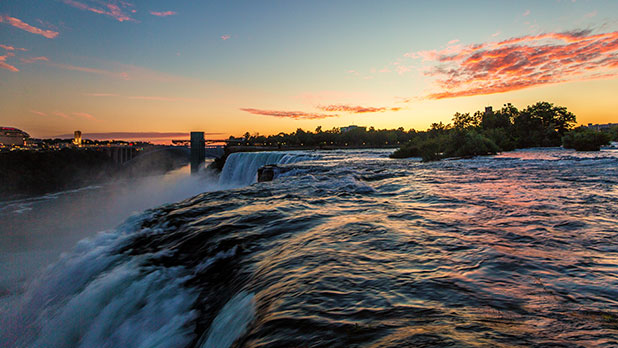 13. Enjoy the water
You a water lover? We've got you covered. If it's waterfalls you seek, it doesn't get better than Niagara Falls. The Atlantic Ocean, Long Island Sound, and not one but two Great Lakes beckon to offshore cruisers with seemingly endless horizons, while the Finger Lakes and Adirondack streams promise great fishing, boating and whitewater thrills. For a more relaxing day on the water, hit the beach!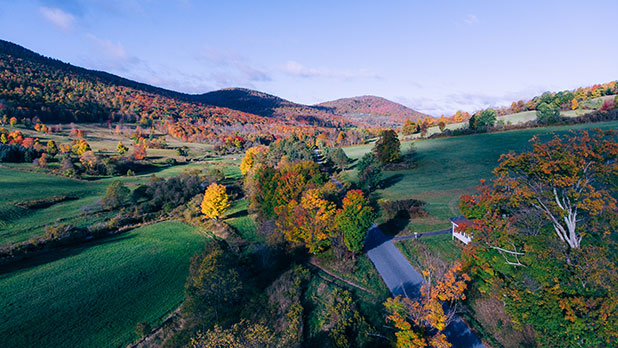 14. Road trip!
Jump in the car with your whole crew and escape to one of the great regions of New York! Use one of our handy itineraries, or lose yourself along the scenic byways of the Adirondacks. Catch awe-inspiring views at Olympic Trail, Great Lakes Seaway, or Mohonk Mountain. Prefer to sit back and enjoy the scenery? Consider a motorcoach tour - or better yet, a scenic train ride!
15. Enjoy your favorite sport
New York State is a sports lover's haven. Catch a game at Yankee Stadium or root for the Rangers at Madison Square Garden. For a deeper appreciation of America's passtime, visit the National Baseball Hall of Fame in Cooperstown. Whether you like to watch or get in on the action, visit New York for soccer, rugby, rowing, rock climbing, horseback riding and more. And when the snow starts to fall, the sports don't stop-try a winter coaster ride in Ellicottville or take to the slopes!