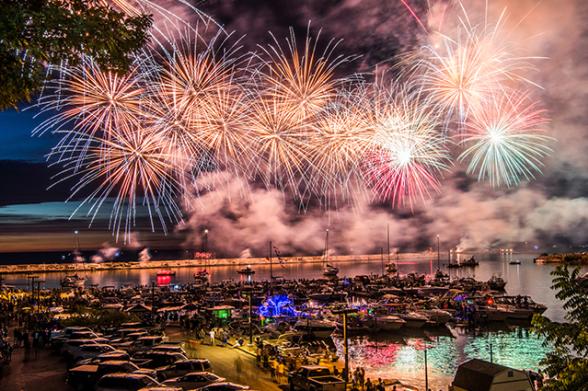 Summer in New York State kicks into high gear in July with mesmerizing Independence Day fireworks, feats of strength and endurance, the return of a thoroughbred racing tradition, world-class musical performances, mouth-watering foodie events, and much more!
Remember to social distance and wear a mask as required by state guidelines. Call ahead and check websites and social media to make sure attractions are open and available.
July 1-3
Enjoy World Class Entertainment at the Ellicottville Music Festival (Chautauqua-Allegheny)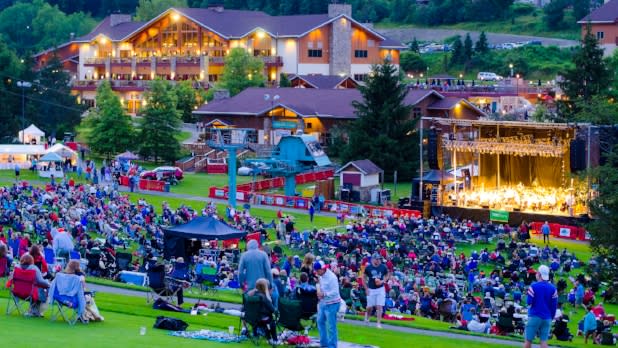 Add some oomph to your Independence Day weekend with the Ellicottville Summer Music Festival, where Asia is among this summer's headliners. The Buffalo Philharmonic will also play a score to a fireworks show. Bring the kids -- children 12 and under get in free!
July 2 and July 4
Lobsters and Hot Dogs by the Beach (New York City)

Credit: Phoebe Baker
Fourth of July weekend at Brooklyn's famed seaside town is all about FOOD. The fun kicks off Saturday, July 2 at the Coney Art Walls Brooklyn with Lobster Fest NYC. This 21-over event will have you enjoying mouth-watering seafood dishes as DJs lay down a soundtrack of hip-hop and R&B hits before rapper Fabolous caps off the day with a live performance. Like hot dogs? This year's Nathan's Famous Fourth of July International Hot Dog Eating Contest is returning to its home at Nathan's flagship restaurant on Coney Island after being held at different locations for the last two years because of the pandemic.
July 4
Celebrate Independence Day with Fireworks (Various Regions)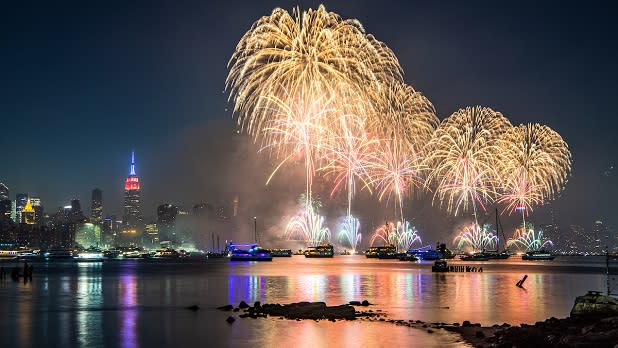 On July 4th, Macy's lights up the New York City skyline with a spectacular fireworks display set to music. Thousands of fireworks will launch from barges spaced along the East River, beginning about an hour after sunset. And that's not all - you can also thrill to great fireworks displays at Boldt Castle in the Thousand Islands-Seaway region, Jones Beach on Long Island, the Empire State Plaza in Albany, and LEGOLAND in the Hudson Valley!
July 7-10

Credit: Benny Miggs courtesy of Great South Bay Music Festival
Celebrating its 14th Anniversary, the Great South Bay Music Festival, presented by Blue Point Brewing Co., is Long Island's longest running, and largest four day music, art and cultural festival. Held on the magnificent Great South Bay, it features approximately 60 performers on four stages, presenting legends, as well as local emerging artists in classic rock, jazz, jam-band, country, folk, zydeco, hip hop and funk. Grouplove, Manchester Orchestra, Bayside, Rebelution, moe., Los Lobos, and the Tedeschi Trucks Band are among this year's performers. For handmade arts and craft lovers and shoppers, Great South Bay's Artisan Market features a diverse collection of interesting handmade and imported creations. Refresh yourself at the diverse food court and multiple beer and wine gardens. For the kids, the festival's KIDZONE features quality, educational fun and entertainment. 
July 8 - August 21
Delight to World Class Opera at the Glimmerglass Festival (Central NY)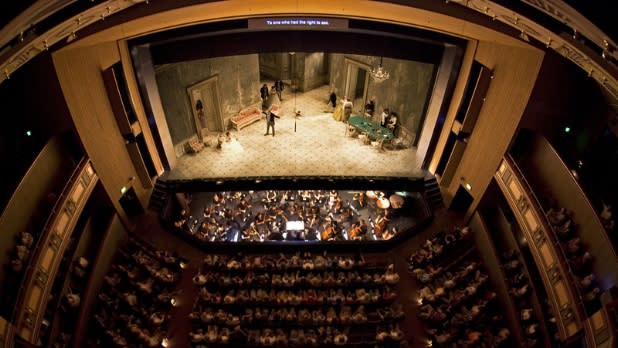 After a two-year hiatus, the Glimmerglass Festival is welcoming back audiences this summer, July 8 - August 21. The festival has always been a home for new and exciting productions of opera and musical theater, and this summer's festival will feature productions of Rodgers & Hammerstein's The Sound of Music, originally slated for the summer of 2020; Bizet's Carmen, a new production directed by 2022 Artist in Residence Denyce Graves; and the new work Tenor Overboard, weaving some of Rossini's most spectacular music together in a new comic opera with a book by the famed playwright Ken Ludwig. 
July 9-10
Discover the 'Art' of New York in Rochester at the Corn Hill Arts Festival (Finger Lakes)

Credit: @cornhillartsfestival on Instagram
Check out Corn Hill Arts Festival in Rochester, the award-winning summer arts festival that takes over nine streets and features hundreds of artists and musicians from across the country, with beer and wine gardens to enjoy from. 
July 9-10
Get a Great Taste of Buffalo! (Greater Niagara)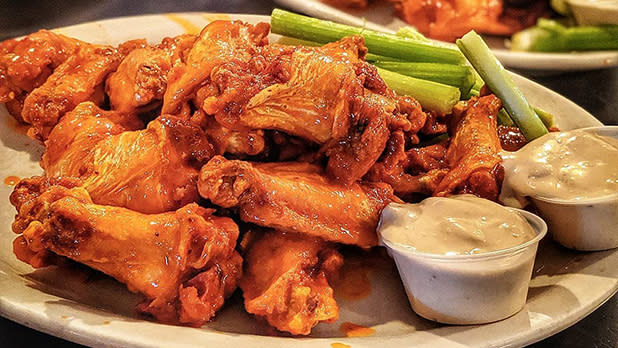 Head to Buffalo July 9-10 for a Taste of Buffalo, the largest two-day food festival of its kind in the country and sample many cuisine varieties from dozens of restaurants, taste award-winning New York State wine, and enjoy great entertainment, activities for kids, and delicious food demos. 
July 10
Take In Nyack's Famous Street Fair (Hudson Valley)

Credit: Pat Tita
The Nyack Famous Street Fair will be returning to the historic and picturesque river town of Nyack on Sunday, July 10. With 250 participating exhibitors featuring arts, crafts, new retail, home deco and gifts, this great day of family fun has something for everyone. Enjoy all types of festival foods, as well as Nyack's many outdoor cafes and restaurants. Be sure to make a stop at the NY Soda Jerks for one of their old fashion soda or egg creams! All day music will be played at the gazebo on Main Street and folk music on Broadway.
July 14
Ironman Lake Placid (Adirondacks)

Credit: @alextong1 on Instagram
Known as the home of two Winter Olympics and for its surrounding ski areas, the Adirondacks village of Lake Placid is also the site of one of the year's most grueling athletic events – Ironman Lake Placid, the second oldest ironman in North America and one of the sport's most popular courses. On July 14, athletes from around the world will kick off the competition with a two-lap swim around beautiful Mirror Lake, and then it's off on a 112-mile bike route before finishing with a 26.2-mile run along the Ausable River and through the village.
July 14
Saratoga Race Track Opens for 2022 Meet (Capital-Saratoga)

Credit: @gideonputnam on Instagram
A great New York State tradition is about to commence in Saratoga Springs on July 14 when Saratoga Race Course opens for the 2022 season. Through Sept. 5 enjoy great thoroughbred horse racing and special events, including the $1 million Whitney Stakes (Aug. 6), and the $1.25 million Travers Stakes (Aug. 27). 
July 14-17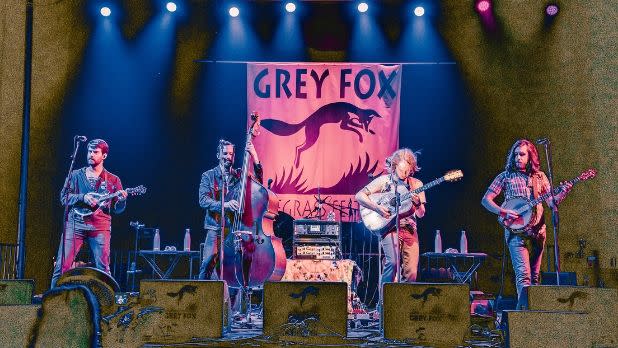 With music fans all over the world hungry for live music and in-person festivals, the Grey Fox Bluegrass Festival, which returns to the picturesque Catskills mountain town of Oak Hill, is answering the call! For over three decades, this revered event has featured eclectic award-winning music, unique collaborations among its musicians, and introduced emerging artists to enthusiastic fans. This year's lineup of 45+ bands includes traditional and contemporary bluegrass, jam bands, world beat, rockabilly, hip hop, Celtic and Cajun music. 
July 15-17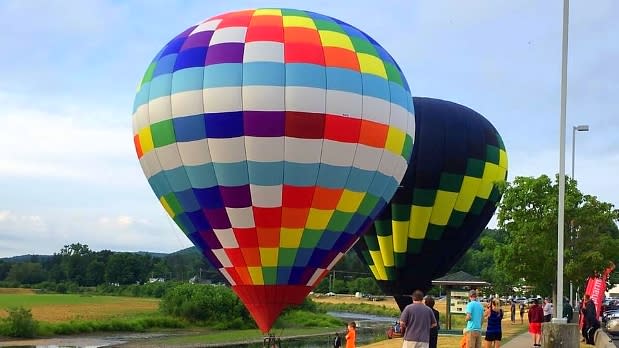 Soar to new heights over the Chautauqua-Allegheny region at the Great Wellsville Balloon Rally. Don't miss the awe inspiring sight of more than 35 hot air balloons taking flight from Island Park and filling the sky in a delightful rainbow of color, while gracefully floating over the Genesee River and the beautiful green hills and fields of Wellsville and the surrounding communities.
July 28-31
Have a Blast at Harborfest (Thousand Islands-Seaway)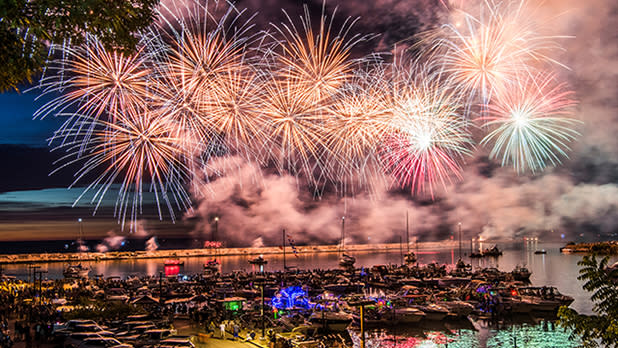 Since 1988 Oswego Harborfest has grown from a small local event to a major admission free regional festival attracting an average annual audience estimated at 75,000. As always, this year's festivities will feature great musical acts, a wide variety of vendors, delicious foods, rides and games, and a spectacular fireworks show on the harbor, making this admission-free annual summer party a must-attend event! 
Don't forget to post photos of your New York adventures on Instagram and Twitter with #iSpyNY and tag us on Facebook!