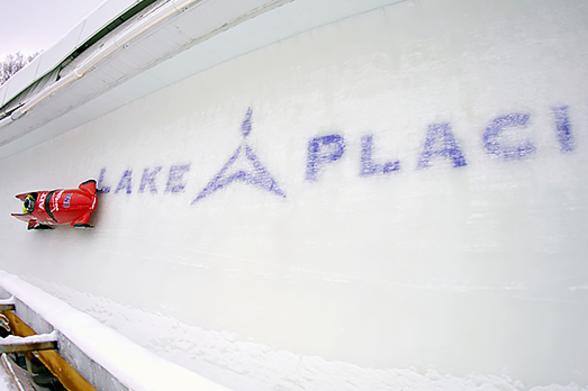 Bobsledding at Olympic Sports Complex
The serene and majestic Lake Placid has a long and storied history and has long been one of the most majestic attractions in New York State. With its crystal clear water and surrounding forests, it's a huge draw for the Adirondacks mountains. Between its winter sports activities and traditional upstate culture, Lake Placid is a joy during any season.

1. On The World Stage
Lake Placid is one of only ten cities in the world to have hosted the Olympics more than once since the modern games launched in 1896. It was home to the Winter Olympics in both 1932 and 1980, taking advantage of the area's thriving cold weather sports culture. The legendary 1980 "Miracle On Ice" hockey match between the USA and the USSR took place in Lake Placid. Today, visitors can explore the Lake Placid Olympic Center and Museum. The museum brings Lake Placid's history to life featuring equipment from the Games and ever-changing exhibits.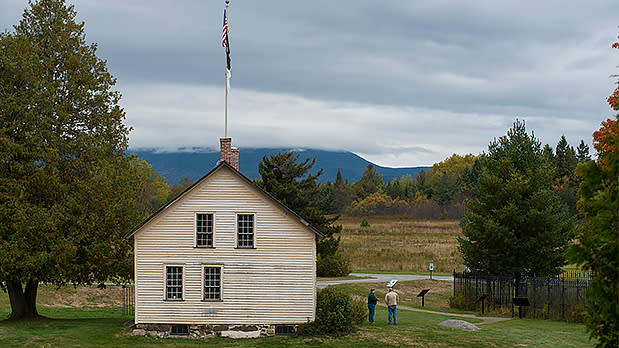 John Brown Farm State Historic Site
2. Home of the Free
Though he moved around quite a bit, abolitionist figure and American icon John Brown made his home in Lake Placid. His final resting place is at the John Brown Farm State Historic Site. The site now serves as a great history lesson for visitors of all ages in a beautiful upstate setting.
3. By the Book
In the heart of Lake Placid you'll find Bookstore Plus, an independently owned shop that has been in operation for almost 40 years. In addition to curating a wide selection of tomes, the staff has a habit of giving out $2 bills as change--so be sure to stop in and get some for good luck!
4. Surf and Turf (and Skis) 
New York is known for its breweries, and Lake Placid has one of the best. The Great Adirondack Steak and Seafood Brewing Company was named one of the top 10 ski resort breweries in America by USA Today! Stop by for incredible food and top-notch suds in a classically upstate atmosphere.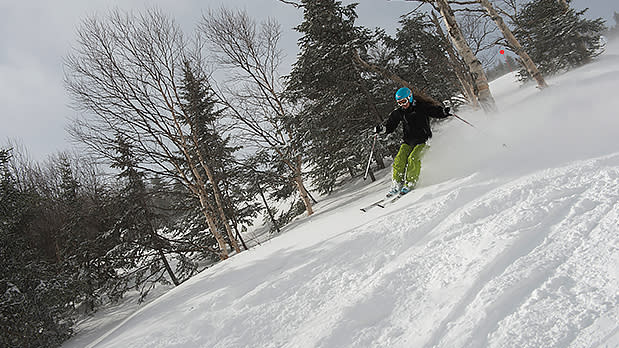 Whiteface Mountain
5. Hit the Slopes of History
Featuring diverse terrain for beginners and experts, Whiteface Mountain offers trails for all abilities making it the perfect destination for your winter getaway. Your gear can make all the difference, and the people of Lake Placid know to go to Ruthie's Run to stock up. Originally called Thaire's Ski Shop, it opened way back in 1968--making it one of the oldest ski shops in North America!
6. Wild Frontier
While most other communities in the area were established in the 1700s, Lake Placid was a late bloomer. It wasn't until 1900 that it was founded as a town, and before that it was still considered wild territory. Lake Placid still maintains that frontier spirit in the face of modernization, blending the rustic and city feelings into one. No matter the season, you can enjoy the beauty of the Adirondacks and outdoor activities in Lake Placid.
Don't forget to post photos of your New York adventures on Instagram and Twitter with #iSpyNY and tag us on Facebook!