August is upon us! Keep your summer going strong and make sure this last month is packed with fun. Art shows, food fairs, music festivals and a whole lot more--here are the awesome events you need to check out this month. 
50th Annual Lewiston Art Festival
With more than 175 exceptional artists and fine crafters displaying their works, the 50th Annual Lewiston Art Festival is the ideal place to buy, or simply experience, some of the state's most impressive works of art. Lewiston; Aug. 15; Free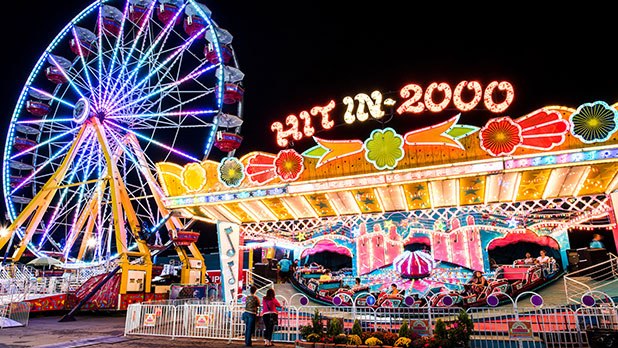 Great NY State Fair
Experience one of the largest and oldest state fairs in America! Cotton candy, hand-made quilts, cows, baby animals and a ton of fun. It kicks off Thursday August 25th with live musical performances, fried foods and more. Syracuse; August 25-Sept. 5; Admission $10
For more fairs and festivals across NYS, head here.
Belleayre Music Festival
A beautiful mountainous landscape, an all-star lineup including Hall of Fame inductees The Yardbirds, and local beverages and tasty fare? Don't miss the Belleayre Music Festival in the Catskills. Runs through the month of August.
Highmount; Runs through Sep. 3; For pricing and lineup information, head here.
Fort Ticonderoga's Heroic Maze: A Corn Maze Adventure!
Can you conquer this corn maze? Only one way to find out. Explore this unique maze designed in the shape of Fort Ticonderoga and look for unique history clues along the way. Ticonderoga; Aug. 13-28; Free
Harlem Havana Music & Cultural Festival
Get a taste of Havana right here in Harlem. The Harlem Havana Music & Cultural Festival features Cuban musicians, artists, dancers, chefs, educators and more for the adventurous type. New York City; Aug. 15-21; Free
52nd Annual Antique Boat Show & Auction
Do you love boats? Take part in America's longest running antique boat show in Clayton, NY. Explore hundreds of boat exhibits both in the water and on land. This year's show features Disappearing Propeller Boats (if you don't know what that is, you'll need to check out the show to find out). Clayton; Aug. 5-7; Ticket prices vary.
America's Grape Country Wine Festival
This festival was originally started to educate the public on the Concord grape wine industry. Taste the best of NY wines, agricultural producers, breweries and distilleries across the state all the while listening to live music. It even has cooking demonstrations...and an antique car show! Dunkirk; Aug. 12-14; Tickets start at $21.60 
7th Annual Native American Festival
Spirit of the Wolf Native American Festival presents its 7th annual gathering in Broadalbin, NY. See a bird of prey show, Aztec Fire Dancers, flute players and more. Broadalbin; Aug. 27-28; $6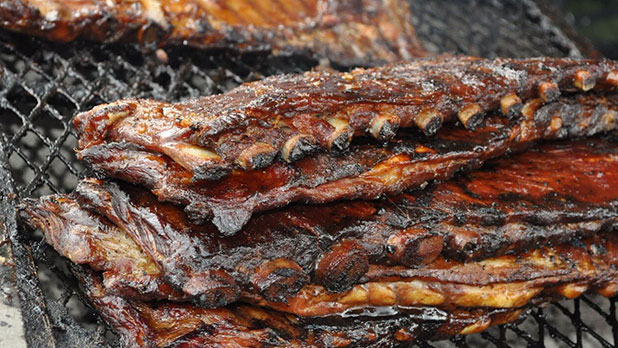 12th Annual Hudson Valley Ribfest
Live entertainment, food vendors, cooking demonstrations, and most importantly...ribs, and a whole lot of 'em. This festival is for the carnivorous type. New Paltz; Aug. 19-21; $7
Montauk Point Lighthouse Weekend
The Montauk Point Lighthouse Museum hosts a weekend full of learning and fun perfect for the whole family, complete with leather-making, Colonial games and traditional pottery. Montauk; Aug. 20; $10
Annual Spiedie Fest & Balloon Rally Expo
Don't miss this 32nd annual expo featuring hot air balloons, arts, crafts, antique cards, live music and spiedies. Wondering what spiedies are? Let's just say it's a sandwich that'll change your life. Binghamton; Aug. 5-; Ticket prices vary.
Share New York State adventures with us on Instagram and Twitter with #ILoveNY and #iSpyNY, and tag us on Facebook!