So far in 2016 New York State has been all over the map, weather-wise. But make no mistake - winter is here! There are plenty of things to do all over the state that will keep you entertained this February, whether you're looking for ways to get out and play with the kids, or stay toasty warm while you explore the state's many cultural offerings and world-class entertainment.
What a good sport.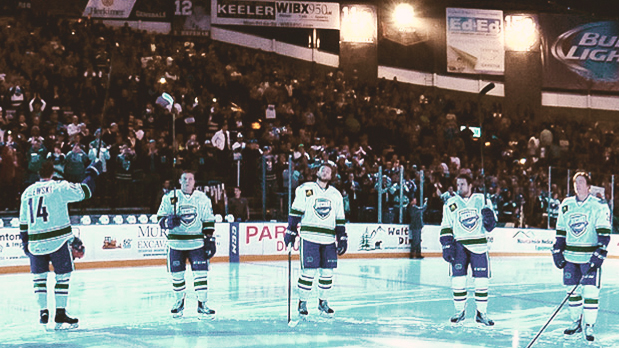 AHL All-Star Classic 
Join us at the AHL All-Star Classic for premium hockey action. Most players who play in the AHL move to play professionally, so come see some NHL Stars be born.
Up in Lake Placid the 36th annual Empire State Winter Games kick off February 4. Hundreds of athletes from across the state will compete in 19 events to see who is the best of the best. Come to the opening ceremony for a parade worthy of the Olympics!
Saratoga Springs is home to the Frozen Springs Pond Hockey tournament, where over 60 teams will compete until there is only one champion. Pack your mittens and come watch all the action.
Speaking of pond hockey, Binghamton is also home to some of the best pond players in New York. As part of the winter festival, kids can get a taste of the sport at the "Try Hockey" event, presented by USA Hockey. You can also get a skate-free winter rush by strapping on your sneakers for the Pond Hockey 5K Run or Pond Hockey Trail Run.
A taste of culture. 
Experience New York State's historical and influential cultural attractions at a discount this February with the I Love NY Museum Coupon! Download the coupon and bring it to a participating institution and receive 15% off admission.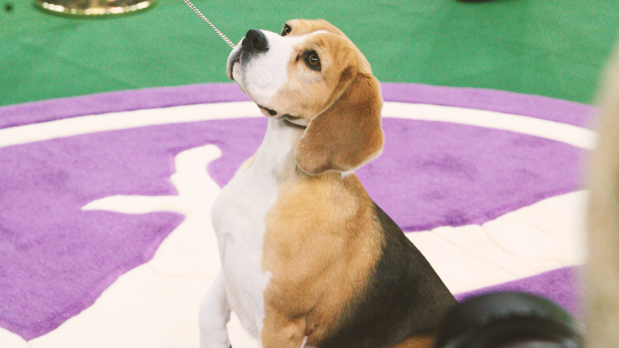 Westminster Kennel Club Dog Show 
It's that time of year! The Westminster Kennel Club Dog Show will be having its annual gathering of top dogs from all over the world, February 13-16 to determine who's best in show.
Take a walk into the past with the 60 From the 60s exhibit at The Hyde Collection in Glen Falls. Through work from renowned photographers such as Harry Callahan and Betty Hahn, you can get a glimpse of the cultural shift that happened in America 50 years ago.
Feeling romantic? Book a trip for two to Ransomville for the Be Mine With Wine tasting event. Sample wine and chocolate from local sellers to put you in the mood for love. It starts February 13--just in time for Valentine's Day.
Do you watch Downton Abbey? Would you like to see it in real life? See what it was like to live like a real aristocrat on this costumed tour of old-timey American decadence at the Staatsburgh State Historic Site on February 27.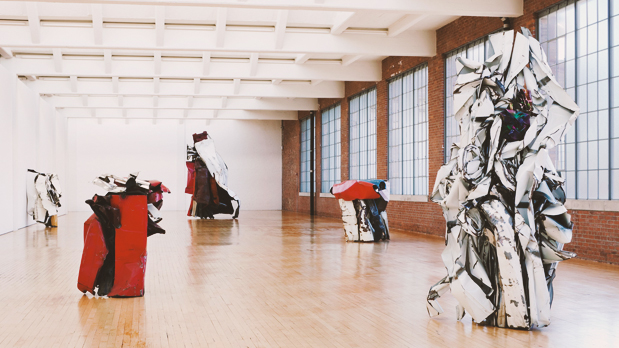 Dia: Beacon 
Beacon is known as an artist's town--and for good reason. Every second Saturday of the month the town opens its doors to creativity of all sorts. Galleries stay open late and local businesses organize events that are fun for the whole family.
Festivals for the rest. 
 Lake George Winter Festival 
Every weekend in February is a party in Lake George. Fireworks, ATV rides, s'mores and much more are waiting for you! Gather up the family and join in, because there is truly something for everyone.
The Adirondacks deserve to be celebrated, and there is no better way than FrostFest! Taking place at the Adirondack Museum in Blue Mountain Lake February 13 - 21, the fest includes everything from snowshoeing to craft-making.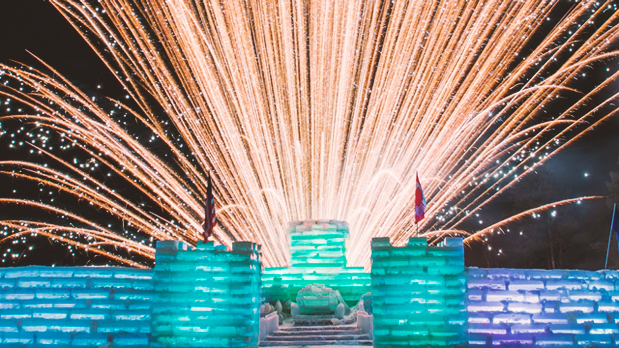 Saranac Lake Winter Carnival 
The Saranac Lake Winter Carnival, which kicks off on February 5, has the regular stuff like food and fireworks, but the majestic Ice Palace makes it stand out. Filled with beautiful carvings and a light installation, it's a winter wonderland everyone will love.
On February 27, you can learn more about the history of New York while having some fun at the Native American Winter Games. This festival offers activities like traditional Native American storytelling, dog sledding and snowsnake throwing. On top of all that, you can visit the Seneca Art & Culture Center at Ganondagan free of charge.
Step into the past at Fort Ticonderoga 18th Century Experience on February 13. See how New Yorkers were skating, sledding and snowshoeing hundreds of years ago. Indulge in some hot chocolate while getting a wintery history lesson.
Don't forget to post photos of your New York winter adventures on Instagram and Twitter with #iSpyNY and tag us on Facebook!