The theme across New York this month is winter merriment. From carnivals to warm chowders to winter sports to boogying and mulled wine, spend your month enjoying all the magic that winter has to offer before it disappears into spring!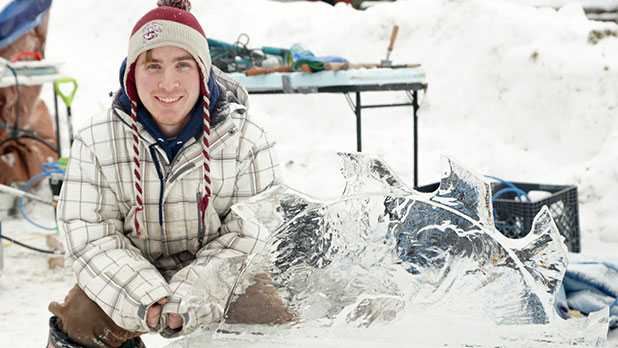 Ice Harvest Festival at Hanford Mills Museum
Ever harvested ice? Now's your chance! Take it back a few decades, before electricity, before the invention of the refrigerator, to the days when ice harvesting was an essential winter activity to keep foods cool. Enjoy a traditional ice harvest using historic tools and techniques at this family friendly event, also offering ice fishing, ice carving and more! Feb. 4; East Meredith; $9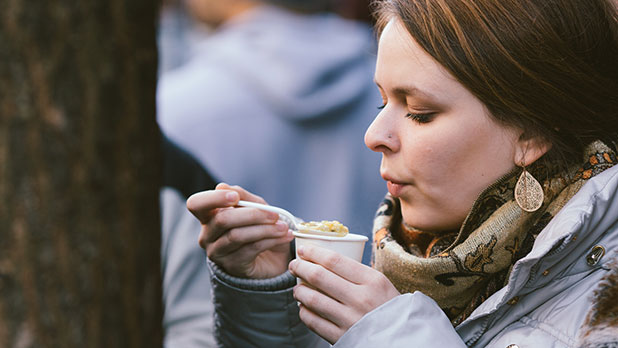 Annual Saratoga Chowderfest
Family friendly, fun and utterly delicious, the Annual Saratoga Chowderfest will sate that chowder craving for the entire month of February, or money back (kidding...but only sort of). Sample chowders from Saratoga's best restaurants and caterers amidst live music and family-friendly activities. Feb. 4; Saratoga Springs; Event is free, pay $1 per chowder 
Farmer Brewer Winter Weekend
Want to learn how to make beer? Head to Hartwick College for an introduction to the art and science of craft malting with those who grow it, craft it and use it! Learn from industry experts as they explore this year's theme "Everything in Modification" which will dive into the production and function of flavorful, craft malt. Learn and enjoy craft brews, make friends who also enjoy craft beer, and be merry! Feb. 4-5; Oneonta; $450 for the weekend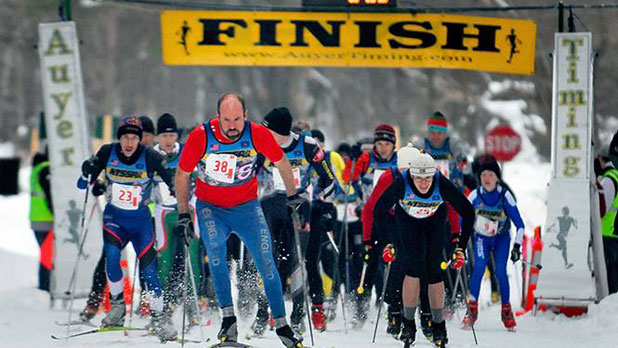 Winona Forest Tourathon
What screams winter quite like winter sports? Indulge in some cross country ski action through scenic Winona Forest this month with a 12.5k, 25k and 50k Classical. It's the winter marathon you don't want to miss. Feb. 11; Lacona; Registration starts at $20
2017 Winter Carnival
Come join an Adirondack tradition for the books. From night skiing to a snowflake derby to live music to fireworks, this is a weekend chock full of winter fun that you'll want to enjoy with your friends and family alike. Drink hot cocoa around a bonfire and go on a winter scavenger hunt - even partake in a s'mores party! By the end of this weekend, you'll never want to winter to end. Feb. 10-12; Old Forge; Free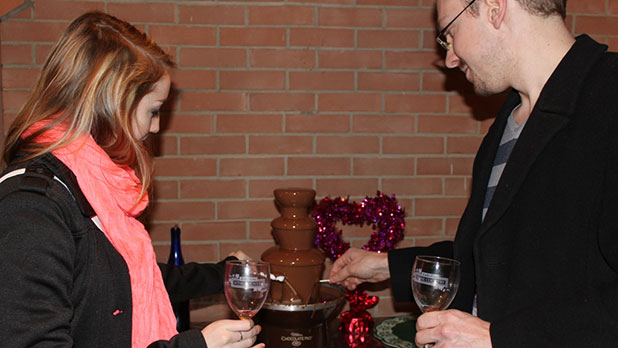 Wine and Chocolate Weekend
You deserve to indulge. Spend a weekend sampling NYS-made wines and chocolates at Westfield's Wine and Chocolate. Sample fine wines with food pairings at each location and take home much more than great memories! You'll get a booklet with recipes of all the foods you tasted and a Lake Erie Wine Country wine glass as a memento. Walk the Lake Erie Wine Trail and taste varietals made right here in the great Empire State. Feb. 17-19; Westfield; $35 
Charcuterie Masters
Meat lovers, rejoice. Take a bite out of life this February with a festival chock full of sausage, pate, hams and more. Over 60 kinds of charcuterie will be available at this Queen meat-stravaganza. Feb. 25; Queens; Tickets start at $40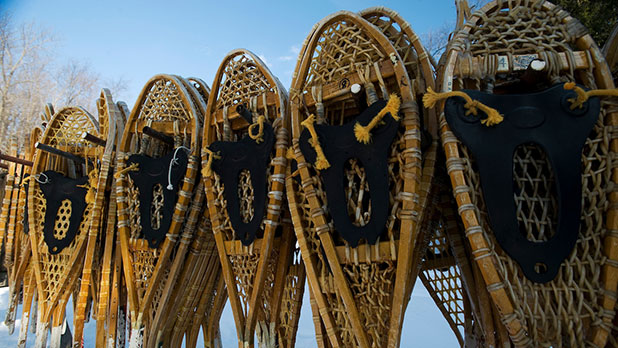 Hot Cocoa and Snow - Snowshoe Night Hike
Trek across the white blanket of snow covering Montezuma's stunning forests and grasslands. Hike a mile under the start to explore the nighttime sights and sounds of these wildlife habitats, then warm up with a steamy cup of hot cocoa. Does that not sound like a dream?! Feb. 25; Savannah; Fees online
Long Island Winterfest - Live on the Vine
Get warm by shaking a tail feather at this Long Island music festival held in scenic north and south forks. These musical shindigs feature wine-focused events that give access to rare varietals and winemaking tricks. Starts Feb. 25; Riverhead; Check their site for participating venues
Winter Eats and Everyday Activities at Canalside
Canalside in Buffalo is here to remind you that cold temperatures do not signal the end of waterfront fun. With winter ice skating, public art and a Winter Lodge where you can grab a mulled cider just steps from the skating rink, you'll want to spend every weekend here this month. Check the site for events and festivals happening daily! All February; Buffalo; Prices vary
"The SOUK" Indoor Winter Epicurean Farm Market
Just because it's winter doesn't mean you have to be deprived of farm-to-table fare. This farmer's market is bustling with local farmers and artisans toting freshly made foods, baked goods and more...all in the comfort of a heated enclave. All February; Piermont; Free
Share your New York State adventures with us on Instagram and Twitter with #iSpyNY and tag us on Facebook!