March is upon us, which means it's time to fill out your NCAA bracket, revel in the last of this year's winter wonderlands and brace yourself for the beauty of spring. Here's what you have to look forward to this month.
Long Island Winterfest 
Enjoy midwinter music and arts among good company in the heart of Riverhead. Every weekend through March 20, you'll be able to groove to the sound of emerging and top musicians in rock, jazz, folk, country, soul and more. Between sets, explore local artists and foods with the "Art of Wine" facet of the festival, where food events and artworks fill unique vineyard tasting rooms, historic theaters and boutique hotels.
The 2016 MAAC Basketball Championships
Here's another opportunity to fill out a college basketball bracket--and who doesn't love brackets?--as well as support your local team. New York and surrounding area colleges compete in championships from March 3 to March 7 for the MAAC title. It's the perfect pre-game  to get your head in the mood for March Madness!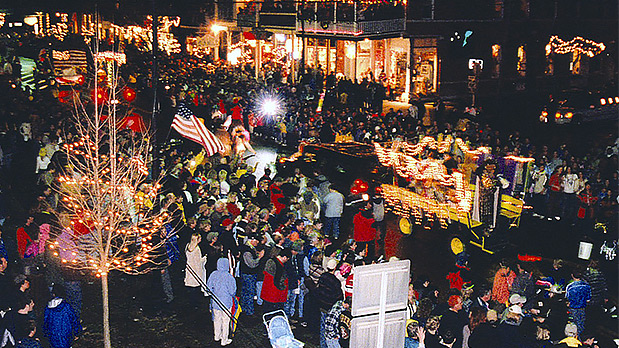 Ellicottville's Holiday Valley's Winter Carnival and Mardi Gras Parade
Soak up the last of winter's glory at this annual fun-fest. Get in some skiing at Holiday Valley between carnival games, contests, a parade, music and good food. What's not to celebrate in light of spring's imminent arrival!?!

Plan a ski trip
Want to hit the slopes one more time? You better get cracking: The I Love New York Bus makes its last day trips to Hunter Mountain, Belleayre Mountain and Plattekill Mountain March 4-6, so act fast. Your ticket includes round-trip transportation, lift tickets and optional rentals or lessons. You'll even get some I Love NY swag!
60 from the '60s: Selections from the George Eastman's Museum 
This is your last chance to check out this show at the Hyde Collection Art Museum and Historic House in Glens Falls. The exhibit features the works of well-known photographers from the '60s, including Harry Callahan, Benedict Fernandez, Hollis Frampton, Mary Ellen Mark and more. The George Eastman Museum in Rochester loaned 60 of its photographs from this pivotal era for this show, which is up through April 3.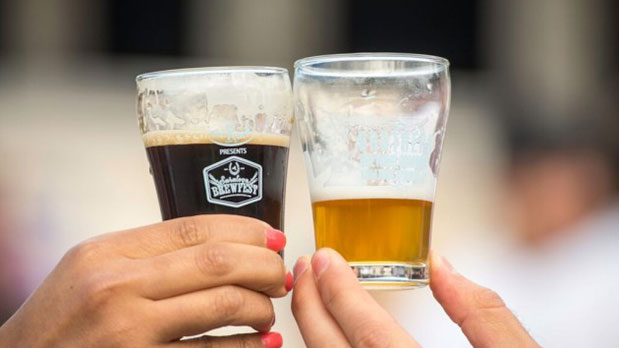 America on Tap Snommegang Beer Festival
There's nothing quite like warming up in the cold of winter with a locally made craft beer. Travel to Oneonta on March 12 for this fest, where craft beers, local food vendors and live music will fill Main Street. Pop from vendor to vendor in search of the perfect hops and flavors.
Binghamton Outdoor and Camping Show
Prepare for your next outdoor adventure with a visit to this expo, where you can find campers, RVs, boats, gear and more. Jump on all the newest outdoor trends before the snow finishes melting--you'll be ready to hit the trails by the time the flowers bloom!
Bacon on the Lakein
Love bacon? You're in ample company. Head to the Finger Lakes to sample baconful foods paired with local wines. If that's not enough to lure you (though it should be), visit all 16 wineries' booths at the event and you'll be eligible to win a BBQ-themed gift basket and BBQ smoker--right in time for BBQ season! Your friends, family and belly will thank you.
Bands 'N Beans
There's nothing quite like the taste of hot chili, particularly when accompanied by the sweet and salty sounds of percussion and guitar. Travel to Lake George on March 20 for all the New York-made chili you can eat, then vote for your favorite. The feast is accompanied by music--perfect for dancing off the calories.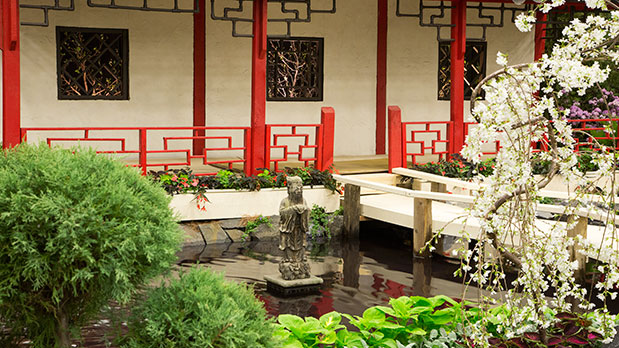 Capital District Garden and Flower Show
Get your first taste of spring with 17,000 square feet of beautifully designed landscape exhibits. Prepare for an explosion of color with blooming flowers amidst greenery, waterfalls and ponds. The sweet fragrance will get you in the right state of mind for spring. Buy plants for your own garden, or just enjoy the flowers on display. You can also make your thumb green thanks to lectures, workshops and live flower demonstrations.
Click here to check out even more things to do in New York this March!
Don't forget to post photos of your New York adventures on Instagram and Twitter with #iSpyNY and tag us on Facebook!