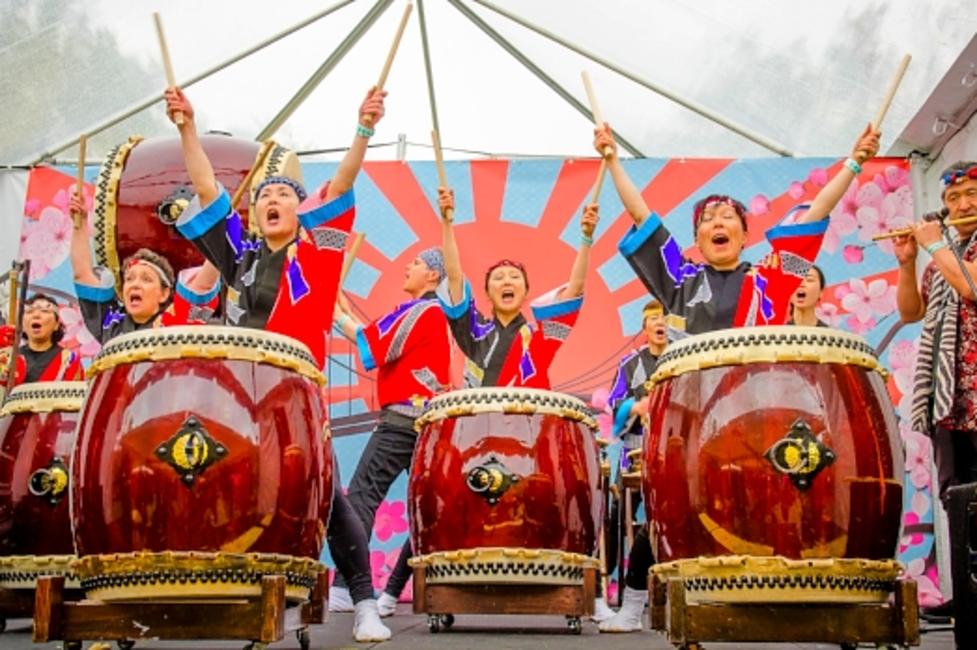 Spring is finally here! People are venturing outdoors again, swapping winter coats for lighter jackets--it's a wonderful time of year. And making it even better are all the festivals and celebrations of food, drinks, and hobbies happening all month long. Read on for some of our top picks for the best things to do in New York State this month.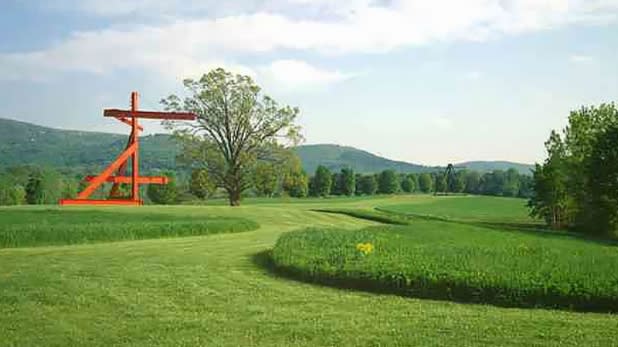 Storm King, a giant sculpture park and magical Hudson Valley destination, opens up for the season on April 4th. Now is your chance to stretch your legs, breathe in the fresh spring air, and appreciate the creativity and scale of the colossal art pieces on display here. If you love to admire the sculptures but wish there was some way you didn't have to walk the large distances between them, great news! The center rents bikes for $10 - $12 an hour, or $34 - $44 for the entire day, depending on when you go. New Windsor; April 4; $18, seniors $15, kids $8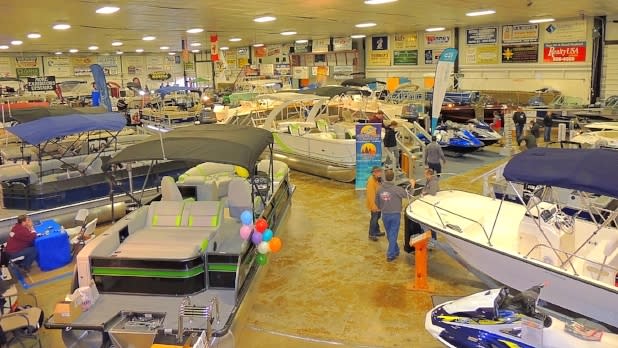 Make 2018 the year your boating dreams come true. The annual Clayton Spring Boat Show draws more than 30 boat vendors together under one roof. Find everything from runabouts to fishing boats, pontoons, and personal watercraft. Marine insurance as well as tarp and other accessory vendors will also make a showing. For those shopping for their first boats, there will be a boater safety course on April 7th. If you've been fantasizing about spending this summer on the water, here's the first step to making it happen. While you're in town, be sure to take a stroll through the charming town of Clayton, which comes alive as the weather warms up. Clayton; April 6 - 8; $5, Military $4, Children $2, Children 12 and under free
Utica Wine & Chocolate Festival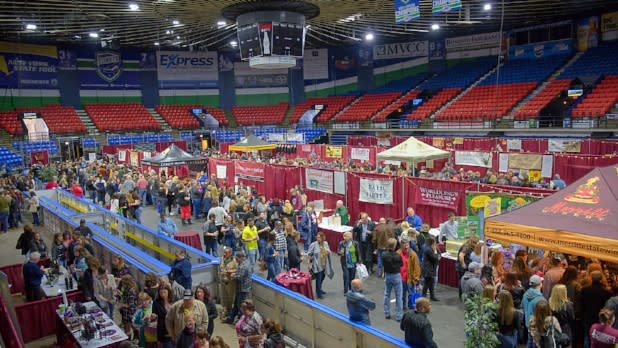 What do wine and chocolate have in common? They're both vices that are allegedly good for you in small doses (or so we've convinced ourselves), and they're both cause for celebration at the Utica Wine & Chocolate Festival. Wineries from all over the region set up booths with bottles you can buy at a discount. Plus your admission fee grants you samples and a souvenir wine glass. In between sips check out the vendors selling chocolate in its many forms such as truffles, cakes, or melted over strawberries. There will also be booths for those non-sweet-toothed among you, selling artisanal cheeses, jerky, popcorn, and other gourmet treats. Utica; April 7; $10 - $35
Spring Family Freshwater Fishing Festival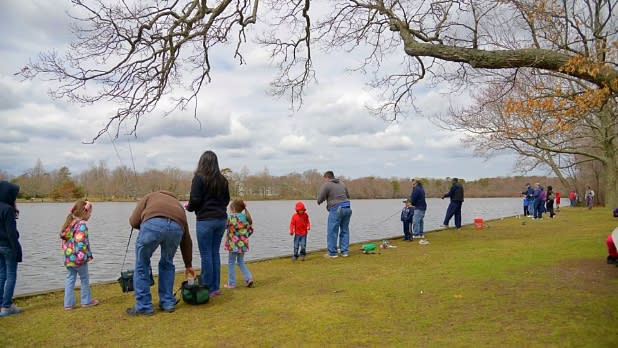 Freshwater fishing is a wonderfully relaxing activity that's a perfect way to enjoy being out in nature. But if you spend hours without a catch it can be a bit frustrating, especially for younger folks with less patience. That's why there is no better opportunity to try fishing than at the Spring Family Freshwater Fishing Festival in Belmont Lake State Park. Just before the festival, the lake is stocked with brown, brook, and rainbow trout, which join their natural large yellow perch population. Plus, the normally required freshwater fishing license is temporarily lifted. The goal of the festival is to make the sport as accessible and enjoyable as possible to newcomers. That's why it also offers instructional courses, fly-casting demonstrations, and interactive activities and contests for kids. There's even a fish-cleaning station so you can prep your dinner right on the spot. North Babylon; April 7; Vehicle Use Fee: $8
Central New York Maple Festival
Celebrate maple syrup in all its delicious glory at the annual Central New York Maple Festival, a tradition that the community has used to ring in the spring since the 1970s. The festival kicks off with a pancake-eating contest (excuse us while we go start training for this one), and features live performances by local bands and music artists. There will be arts and crafts vendors, carnival rides, a quilt show, a parade, and helicopter rides! Taste any of the maple-flavored milkshakes, lollipops, popcorn, cotton candy, tea, or maple straight from a spoon and you'll understand instantly why nature's candy warrants such fanfare. Marathon; April 7 - 8; free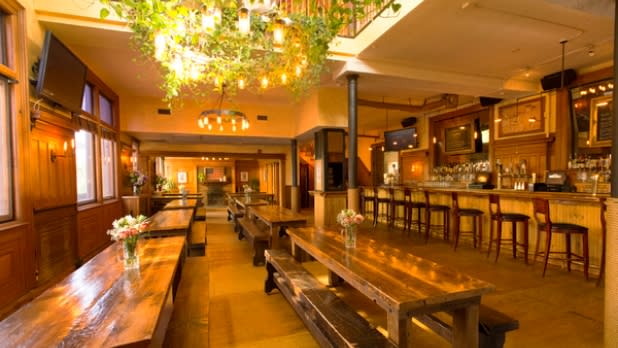 Foodies, it's time to treat yo' self — without actually spending all yo' money. April 14th to 20th is Albany Restaurant Week, when 17 of Albany's finest establishments offer three-course meals for only $25. Better yet, if you're a student with an ID, April 16th is Student Night, which brings the price down to $20. The participating restaurant options include a range of cuisines from Italian to Mexican to high-end beer halls. So grab your date, a group of friends, or your family--and pick a night in advance; reservations aren't always required but are always recommended! Albany; April 14 - 20; $25
Exploring an old abandoned zoo (or an old abandoned anything) might sound creepy but that couldn't be farther from the truth at the Old Game Farm in the Catskills. The zoo opened its gates in 1933 and had a long successful run, housing more than 2,000 animals until it closed shop in 2006. In the 12 years since, the lawns have grown lush, and the 150 acres have become a destination for serene strolls, incredible photo ops, and a peek into the zoo's former life as a popular attraction. People can camp out overnight in designated areas, and on specific dates starting April 14th visitors are invited to register for a self-guided tour through the grounds. Catskill; April 14; free, fees to camp
Watkins Glen International Opening Weekend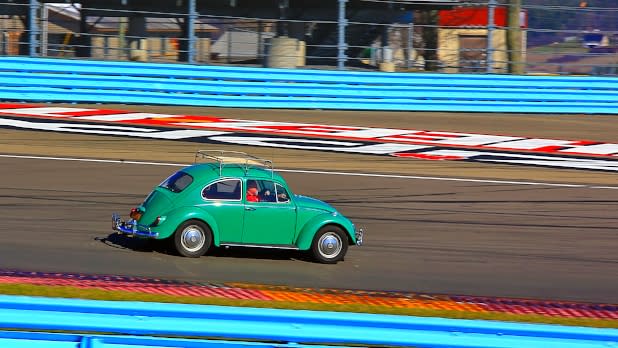 Have you ever wanted to drive on a Formula One track? If the answer is yes, and it probably is (even if you never thought about it until now), get ready for the Watkins Glen International Opening Weekend. You can experience what it's like to drive the course at the home of the Formula One U.S. Grand Prix. Anyone with a valid driver's license can partake. $25 will get you 3 laps around the loop, with all proceeds going to the R.A.C.E. (Racing and Community Enrichment) Foundation. With this year's Formula One season having just begun, don't miss your chance to see the original course from the driver's eye view. Watkins Glen; April 15; $25
Lake Erie Wine & Cheese Weekend
An entire weekend dedicated to wine and cheese? Yes, please! For three days, the purchase of one ticket grants you tastings of wine and cheese pairings from 22 different wineries at one of 6 "host" wineries in Lake Erie Wine Country. With your samples you also receive a gift, a booklet of recipes, a souvenir wine glass, and a $5 voucher for the participating wineries or restaurants. Each host winery can only accommodate a limited amount of people, so if you're picky about which samples you'd like to try, be sure to register ASAP! Westfield; April 20 - 22; $28 - $38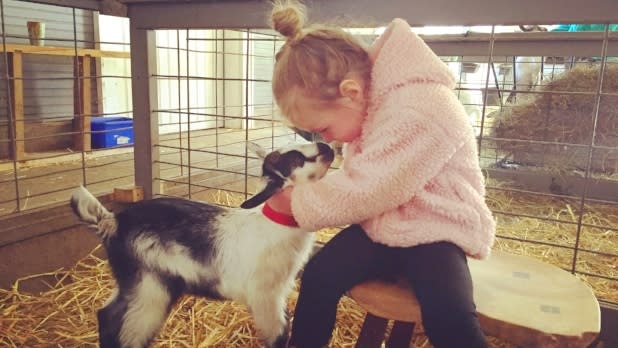 April 1st is the annual day of "Just kidding!" but April 21st is Annual Kidding Day at Asgaard Farm & Dairy in Essex County. In this context, kidding actually refers to the season when baby goats, kids, are born! There will be food and drinks, special sales at the farm store, a look into how the farm's delicious cheese is made, and best of all, the chance to meet and feed adorable animals. So if you love baby goats as much as the rest of the Internet, this event is not to be missed! Au Sable Forks; April 21
TAP New York Craft Beer and Food Festival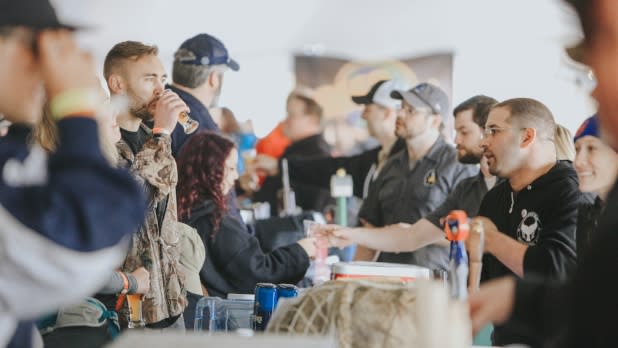 New York's largest craft brew festival comes to Hunter Mountain April 28th - 29th. Whether you love the slightly bitter IPAs, creamy stouts, or sweet wheat beers, you will find them here, brewed in small batches from more than 180 craft breweries. Here's your chance to learn all about the making process of different styles, explore unique flavors, sample beer-friendly foods, and meet other folks who share the same passion for delicious beer. Must be 21 or older to attend. Hunter; April 28 - 29; Prices vary
Sakura Matsuri Cherry Blossom Festival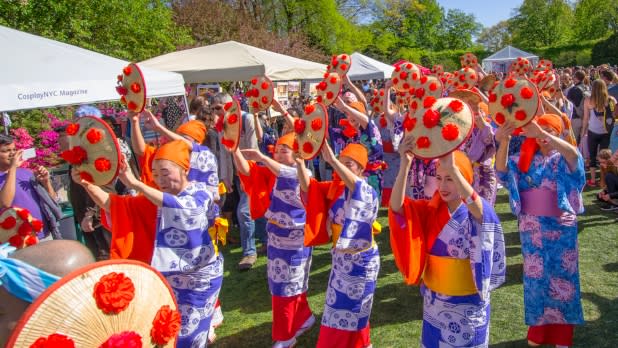 One of the most beautiful (and Instagrammable) experiences of springtime in NYC is Sakura Matsuri, or the Brooklyn Botanic Garden Cherry Blossom Festival. Beside the natural beauty of the sea of pink cherry blossoms, the festival offers a celebration of Japanese culture. The gardens host nearly 60 events over two days, including art exhibitions, performances of Taiko drummers and martial arts, traditional dances, sword demonstrations, and even J-pop concerts! There will also be interactive activities, such as tea ceremonies, games, and bonsai-pruning workshops, and more. Brooklyn; April 28 - 29; $30, students $25, seniors $25, children under 12 Free
Don't forget to post photos of your New York adventures on Instagram and Twitter with #iSpyNY and tag us on Facebook!