Snow tubing, winter carnivals and hot bowls of chili - the New Year isn't all about your bucket list, it's about having a good time. Melt away the winter cold at the top events and festivals across New York. From the North Fork to Buffalo, here are some of the best things to do this January.      
Twelfth Night Celebration
Warm up with a night at the museum. The Crailo State Historic Site will hold an open house with costumed interpreters and open hearth cooking demonstrations in their cellar kitchens to celebrate Dutch culture - a great top-off to the holiday season! Rensselaer; Jan. 7; Ticket prices vary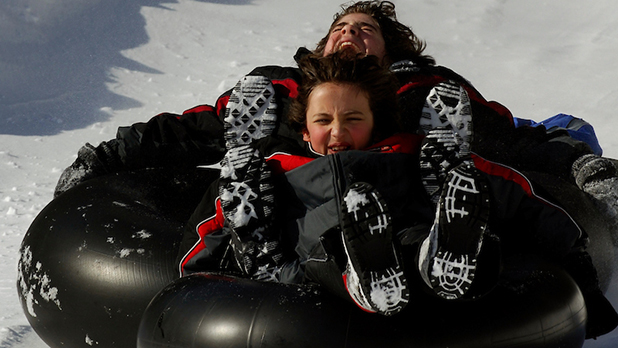 Snowtubing at Glimmerglass State Park  
Go snow tubing amidst a beautiful landscape at Glimmerglass State Park. With the wind will flowing through your hair as you fly down the mountain - it's a true winter wonderland. Tubes are provided at the park. Warming station and concession stand are next to the hill. Cooperstown; Starts Jan. 7; $5
Behind the Scenes Winter Tours
Get a sneak preview into the restoration, preservation, discovery and digital integration of the Parlors Projects on the first ever Winter Tours at the home of Thomas Cole, an American artist known for his landscape and historical paintings. You'll get a deeper sense of his inspiration by walking his hallways. Catskill; Starts Jan. 8; $10
Long Lake Winter Carnival
Walking in a winter wonderland is so last season. Try sledding or ice skating in one - maybe even partake in a wacky hat competition. Regardless of the activity you choose, you are sure to have a whimsically enjoyable time at the Long Lake Winter Carnival in Long Lake. Long Lake; Jan. 14; Free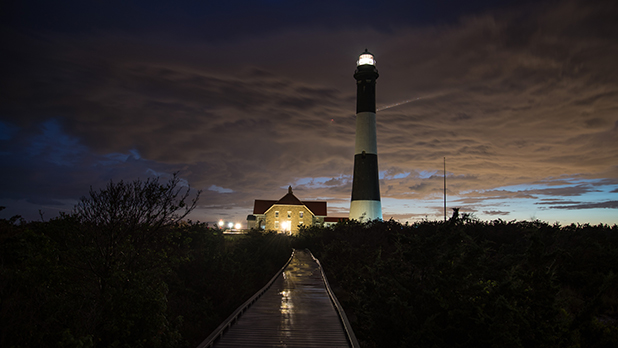 Evening Tower Tour
Celebrate the short winter days and catch the sunset from a new perspective. See the night sky from the top of the Fire Island Lighthouse. Bring a thermos of hot chocolate to warm up with loved ones as you marvel at the colors in the sky. Don't forget your flashlight for your walk back to the parking field! Reservations are required, so act fast! Fire Island; Jan. 14; $20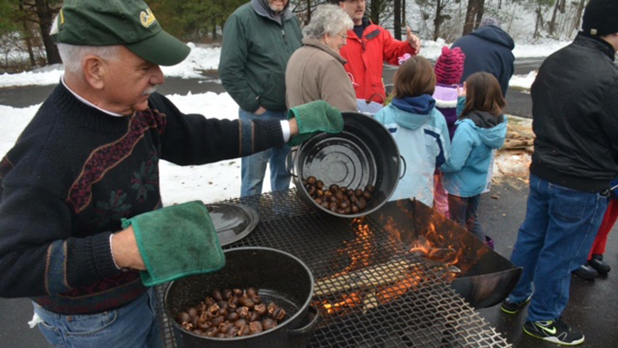 Hudson Valley Rail Trail Winterfest
Get your fill of wintery goodness in Highland, NY. Partake in a chili contest, snack on roasted chestnuts and toasted marshmallows, take wagon rides and even catch a live wood carving demonstration! Highland; Jan. 14; $2
Chillabration
Celebrate all things winter at Canalside's second annual Chillabration, where you'll be able to ice skate, curle, jive to live music, sip hot cider and more. Buffalo; Jan. 13-16; Prices vary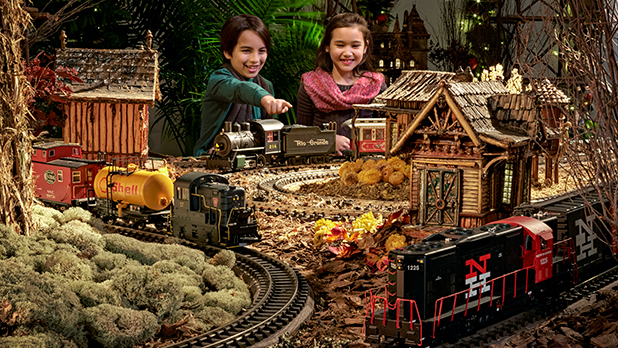 Holiday Train Show
Head to the Bronx for the New York Botanical Garden's Holiday Train Show as it enters its 25th year with the exhibition's first miniature roller coaster. This year, the Coney Island Cyclone will join the NYBG'S collection of more than 150 replicas of New York buildings. Come celebrate Manhattan architecture and culture! Bronx; Runs through Jan. 16; Tickets start at $20
Greater Olean Area Outdoor & Rec Sports Show
Get all the sports gear you'll need in 2017 for a fraction of the price at this outdoor and rec sports show. Network with other outdoorsy types and exchange stories. You'll leave with new friends and new gear! Olean; Jan. 21-22; Ticket prices vary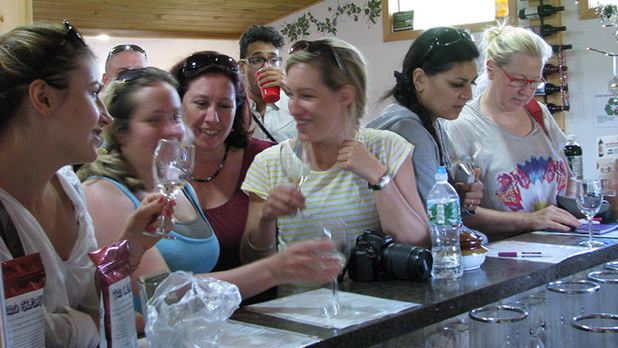 7th Annual Chilli and Wine Tasting at JD Wine Cellars
Get a little chili and wine tasting in to warm up at a quaint winery in Macedon. Taste two homemade chilis paired with local wines at JD Wine Cellars for a perfectly cozy winter afternoon. Macedon; Jan. 21-22; $10
Salmon River Winter Festival
Have some winter fun with the whole family at this festival in Pulaski, NY. Get competitive in a snowshoe walk/run, shred it up with some ice skating, grab a steaming beverage to warm up and indulge in some delicious locally-made fare. Pulaski; Jan. 28-29; Free
Share your New York State adventures with us on Instagram and Twitter with #iSpyNY and tag us on Facebook!