Autumn is in full swing! Everybody, rev your engines for what will be one of the most fall-fantastic months in New York State yet. Between harvest festivals, amazing foliage, apple picking and Halloween -- this month, the great Empire State beckons you. Here are your must-do activities this October.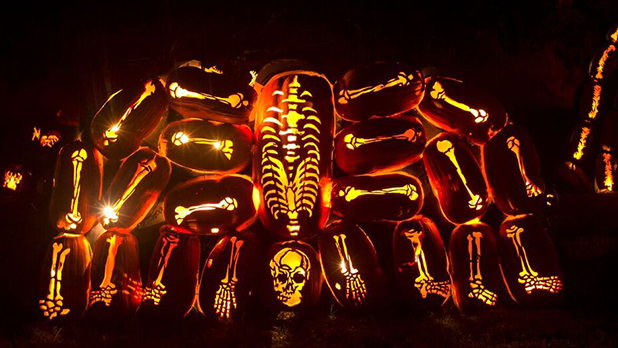 The Great Jack O'Lantern Blaze
See more than 7,000 hand-carved jack o'lanterns across Van Cortlandt Manor, blazing in the night. This elaborate walk-through experience will get you in the perfect headspace for Hallow's Eve. Croton-on-Hudson; through November 13; $20
Cooptoberfest
All you beer lovers out there, this one's for you. With family-friendly games and some of the best beers brewed in New York State, you can't go wrong attending this event in one of New York's most charming towns. Cooperstown; October 8; free
Salmon River Festival
Ever been salmon fishing? It's never too late to start. Head to the Salmon River Festival for family fun, fly-tying and casting demonstrations in addition to delicious food and live music. Pulaski; October 8; free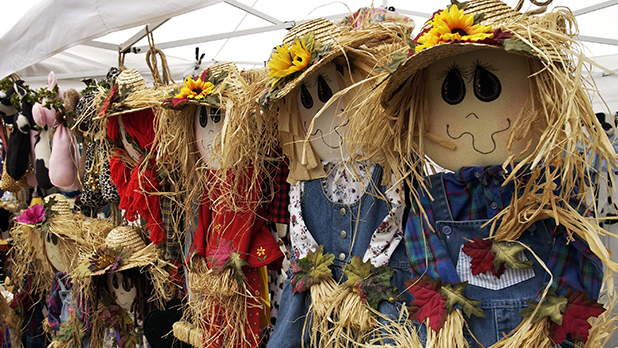 Ellicottville Fall Festival
It's Ellicottville's oldest and largest festival in the midst of fall foliage at its peak on the surrounding hills. Join in for food, art, a bike race, live entertainment and much more. Ellicottville; October 8 - 9; free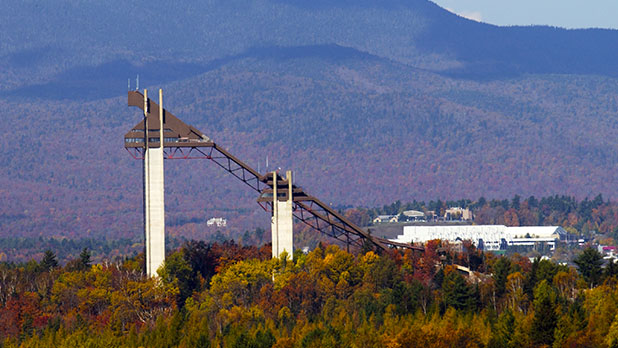 Flaming Leaves Festival
Get prepped for winter with a taste of New York State's ski-jumping talent. This two-day festival features a spectacular show with soaring ski jumpers and live Blues, along with delicious brews and barbeque. Lake Placid; October 8 - 9; $16
28th Annual Apple Festival @ Goold Orchards
It's one of the cornerstones of fall: apple picking. Celebrate the fall harvest with apple and pumpkin picking, crafts, wine, kids activities and live entertainment. Castleton-on-Hudson; October 8 - 9; adults $8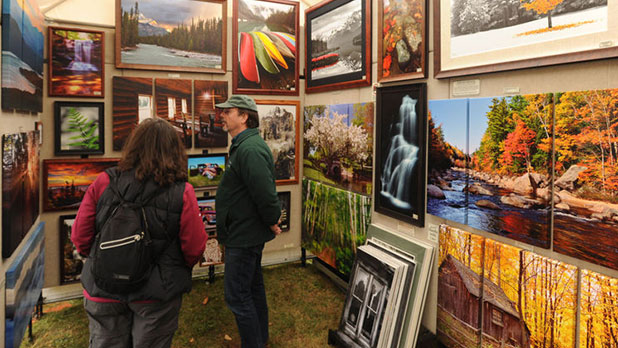 Letchworth Arts & Crafts Show & Festival
Head to the "Grand Canyon of the East" and feast your eyes on pottery, paintings, quilts, and beyond. Then check out the surrounding naturescape for some fall foliage that will knock your socks off. Castile; October 8 - 10; $8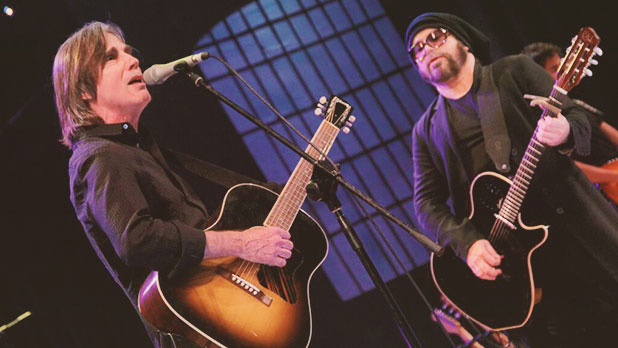 Woodstock Film Festival
With more than 150 films, concerts and panels and appearances from celebrities like Paul Rudd and Courtney Cox, this A-List event is a once-in-a-lifetime opportunity to get a little Hollywood in a town notorious for its art. Woodstock; October 13 - 16; ticket prices vary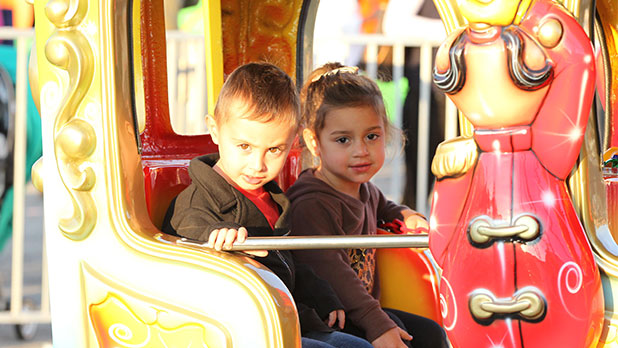 The Oyster Festival
Gotta shuck 'em all. Head to the East Coast's largest waterfront festival this month for oysters galore and family fun in a serene waterfront atmosphere. Oyster Bay; October 15 - 16; free
Brew at the Zoo
How does a Halloween-themed beer festival surrounded by wild animals in the middle of Manhattan sound? If you answered "great," head to the Bronx Zoo's Brew at the Zoo for an unforgettable evening this month. Bronx; October 29; $45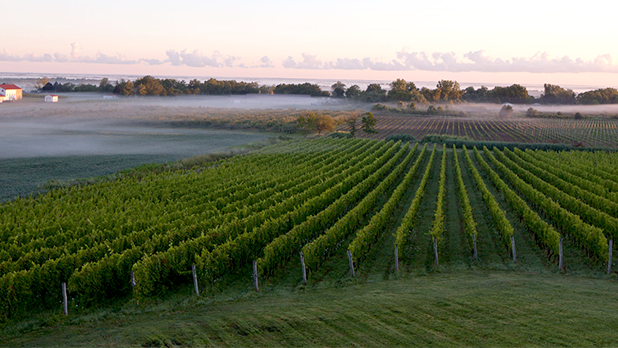 Hallowine Festival - Murder Mystery Weekend!
Hold the trick, bring on the treat. The Hallowine Festival is for those of us who love Halloween and wine. Collect clues and interview suspicious characters to solve the murder mystery, all the while tasting some of New York State's best varietals. Niagara Falls; October 21 - 23; $30
Click here for even more amazing things to do this October in New York.