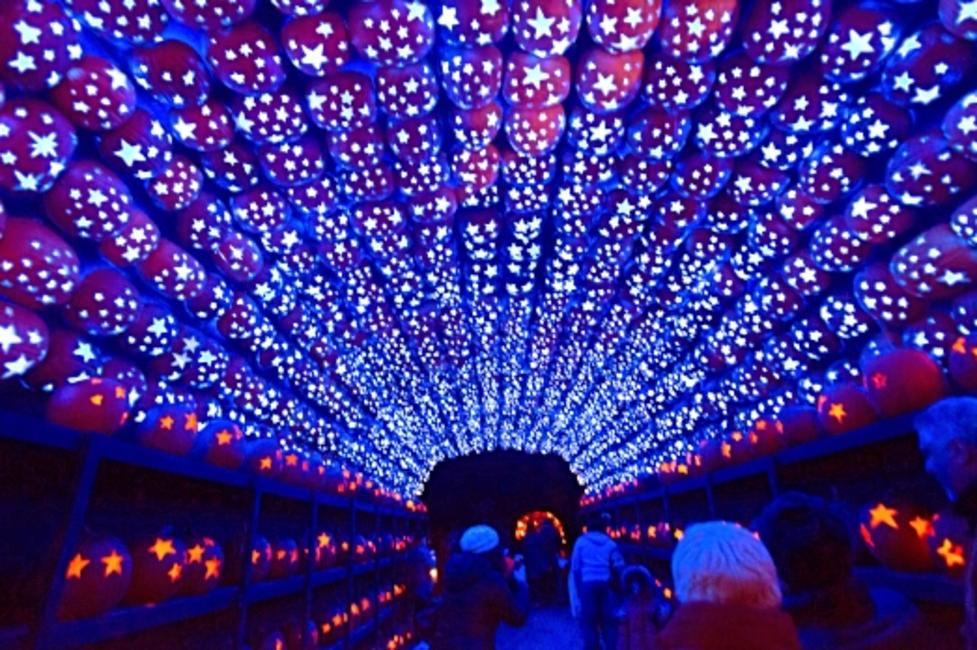 Leaves are vibrant shades of orange and red, sweaters are on, pumpkin spice lattes are in hand—it is definitely feeling like fall! And October offers up all the feel-good autumn activities without freezing your toes off just yet. It was tempting, but we kept the Halloween activities to a minimum (we'll have other posts all about it, don't worry!) because there are so many great cultural and food festivals happening all over New York State that you'll have plenty to do before the 31st.
Sleepy Hollow

Credit: Tom Nycz & Angie Gaul for Historic Hudson Valley 
The town of Sleepy Hollow is *legendary* for all its epic events celebrating Halloween during the month of October. First of all, don't miss the stunning Great Jack O'Lantern Blaze where you can walk amongst 7,000 hand-carved jack o'lanterns forming massive bridges, towers, animals, dinosaurs, and more, while synchronized lighting adds some extra magic. The spectacle is quite popular, so buy tickets now before they sell out! If you want to turn up the scare factor, Philipsburg Manor hosts 16 evenings of fright, including a haunted tour of the village and ruins of Ichabod's Schoolhouse that winds up in the Headless Horseman's lair (ages 10 and up recommended for this one!). Visit the Sleepy Hollow Cemetery to try out one of the themed tours, such as "An Evening with Edgar Allan Poe," and "Spooky Stories from Six Feet Under." It's going to be a ghoulishly great month! Various dates; Sleepy Hollow; Prices vary by activity
Cider Week Finger Lakes
Cider-lovers, rejoice! We know beer and wine usually get all the attention, but cider gets its due this fall. Cider Week first began as a way to support local farms, but was such a hit that several New York regions have adopted it. Cider Week in the Hudson Valley and Western New York have wrapped up, and NYC's is in November, but from September 28 to October 8, it's all about the cider-licious Finger Lakes. You're invited to sample, drink, and buy local ciders at more than 50 locations all around the region and attend events such as a cider tasting at the Ithaca Farmer's Market, a walking tour of Cornell's research orchard, and cider-themed dinners at various restaurants. September 28–October 8; Various locations; Prices vary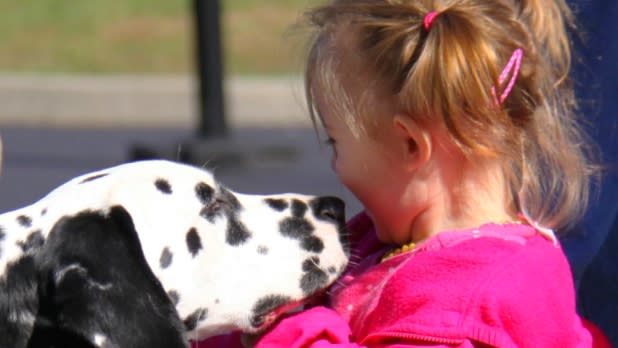 New York is rich in history as well as fun and exciting places to discover it. You can always visit historical locations (most of which hold fantastic events throughout the year!) but this month is the second biannual Path Through History Weekend when hundreds of venues hold special and often discounted events. Grab the gang and take a family tour of the Brooklyn Navy Yard for 10% off, check out a colonial-style fall festival at the Sagtikos Manor on Long Island, or get into the spooky spirit of Halloween with ghost tours at the Fort William Henry Museum in Lake George. Find the information on all events and search by region on the website or read about some of our recommended events here. October 6–October 8; Various locations; Prices Vary
Gore Mountain Harvest Festival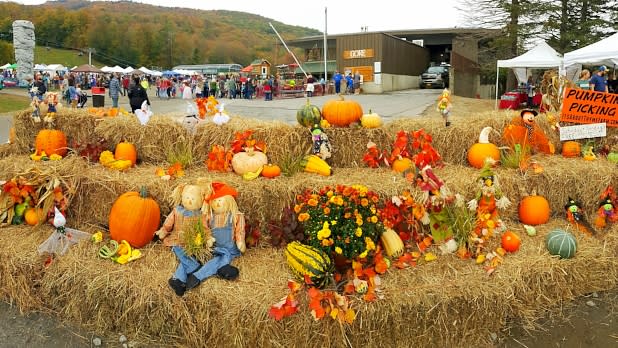 With a little help from the fabulous fall foliage, Gore Mountain Ski Resort is about to turn into an autumn wonderland for its annual Harvest Festival. For two days there'll be live music as well as a pop-up slopeside shopping village featuring more than 70 artisans selling hand-crafted goods. Dig into a plate loaded with ribs, mac n' cheese, bratwurst, turkey drumsticks, maple donuts, apple and pumpkin pies, and other hearty seasonal foods. Best of all, Gore Mountain offers some of its unforgettable fall activities at discounted rates. The whole family can take in the mountain views on the Scenic Gondola Skyride, or strap into the Bungee Trampoline for just $12 a ride. Kids will especially love the inflatable village, face painting, balloon animals, pony rides, petting zoo, magic shows, clown performances, and fall-themed arts and crafts. Oh, who are we kidding, that all sounds amazing for adults too! October 6–October 7; North Creek; Event entry is free. Single Use of One Attraction: $12, All-Day Unlimited Use of All Attractions: $29, Gondola Skyride & Unlimited Use of Attractions: $36
Taste of the Catskills

Credit: Kip Shaw
This October, discover local flavors at the Taste of the Catskills Festival (spoiler: they're all delicious). Maple Shade Farm in Delhi transforms into your gateway to the culture and community of the Catskills region, with musicians performing live on two stages, an enormous locally sourced harvest feast with Ommegang beer pairings, and tons of vendors selling everything including artisan foods, plants, jewelry, pottery, glassware, and more. There will also be workshops on topics such as farming, cooking, and brewing, as well as a ton of activities to keep the kids busy while you're sampling beer. There will be a special mask and puppet show all about New York City's water supply in the Catskill Mountains, as well as carnival games, face painting, balloon animals, clowns, and arts and crafts. October 6–October 7; Delhi; $10 for adults, $5 children age 4–16, free age 4 and under (dinner tickets sold separately)
Ellicottville Fall Festival

Credit: Ellicottville Chamber of Commerce
Behold some of the country's most beautiful foliage from a chairlift ride over the mountains at the Ellicottville Fall Festival hosted by the Holiday Valley ski resort. At the top of each mountain, you'll find a family cookout! Even better, you and your family can also listen to live music, indulge in wine and cheese, have a blast on carnival rides and participate in (or just cheer on) a 5K run on Saturday and a Mountain Bike Race on Sunday. Shop handcrafted goods from more than 200 art vendors, and watch a very special Birds of Prey show on each day where you can meet hawks, falcons, owls, and see a demonstration of their training. It's a ton of fun and set against the most stunning background imaginable. October 6–October 7; Ellicottville; Chairlift Rides $7 per person, $20 for a family of 4
Letchworth Arts and Crafts Festival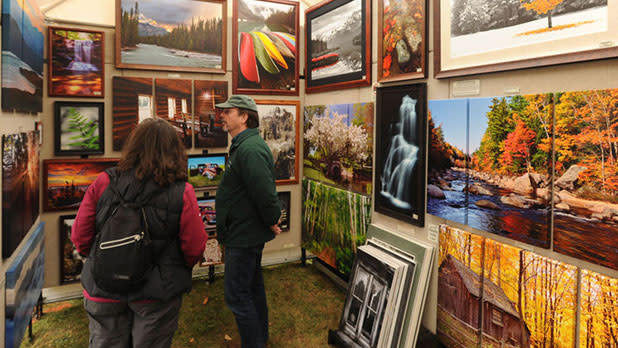 Satisfy your loves for both the incredible natural beauty of a New York autumn and world-class craft and artistry at the Letchworth Arts and Crafts Festival. With more than 320 artisans, performing artists, and crafters, this is not your average crafts fair. It's held in Letchworth State Park, voted the #1 State Park in the nation and #1 Best Attraction in New York State by USA Today readers. Peruse thousands of paintings, fiber arts, jewelry, photography, furniture, pottery, gourmet food, and more. Musical performances from local bands will provide a lively soundtrack to all the fun happenings. October 6–October 8; Letchworth; Admission to the festival is free with a $10 per car entry fee to the park.
12th Annual Chowderfest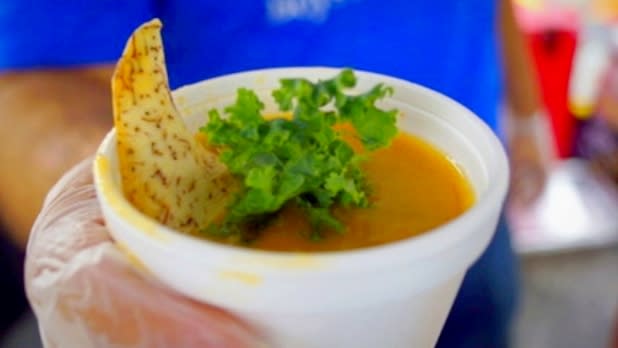 Is there any better way to savor the cool weather than with a warm bowl of chowder? In fact, yes! Getting to sample more than 20 different chowders while also enjoying live music and entertainment around town! Troy knows how to appreciate this dish properly; the city provides a free Chowder Trolley that will make stops at, or close by, each participating location. Get ready to taste chowder flavors like Chicken & Waffles, Gingered Carrot and Kale, Coconut Curry, Buffalo Chicken, and of course, classic. Each 3-ounce sample is only a buck. A bunch of nearby stores will set up shop right out on the sidewalk, and for kids, there will be live magic shows, games, pumpkin painting, and more. October 7; Troy; Free to attend; $1 per sample
Oyster Festival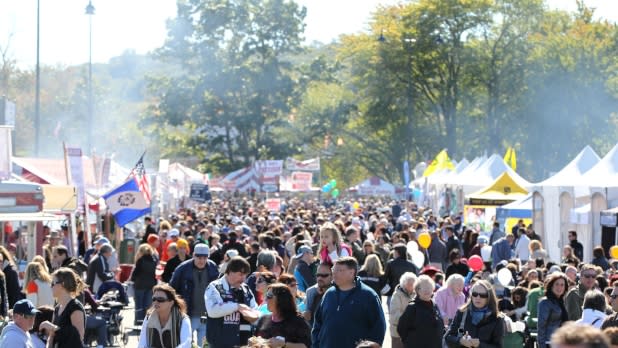 To set the record straight, while summer is great for most seafood, the rule of thumb is to avoid eating oysters during months without an "R" (May through August). This has less to do with safety (thanks, modern refrigeration!) and more to do with taste (the bivalves are busy mating during the summer so they're not as plump as they get in colder months). Kick off the oyster season with a big old celebration of the beloved delicacy. Oyster Bay's Oyster Festival is the East Coast's largest waterfront festival and features oyster-eating and shucking contests, more than 140 arts and crafts vendors, midway rides, a petting zoo, and pirates who might ask your kids to help out with a very special treasure hunt. October 13–October 14; Oyster Bay; Free
Punkin' Chunkin Festival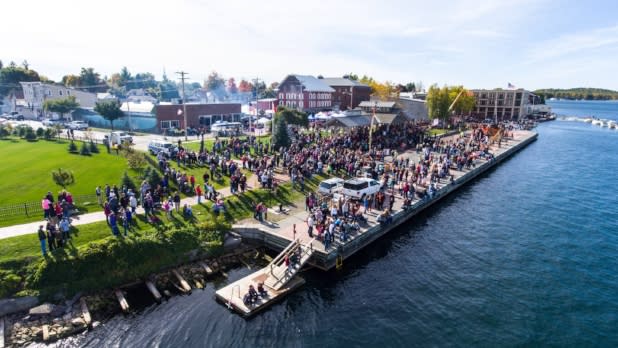 Who among us has never chucked a rock into a lake or pond just to delight in the kerplunk sound it makes as it splashes into the water? Well, that is just a tiny sample of the satisfaction of chucking a whole entire pumpkin into the Clayton Marina, as is the tradition of the annual Punkin' Chunkin Festival! You're welcome to participate in the competitions, or just gleefully watch from the sidelines. There are youth and adult rounds, followed by a family cookout, which is also a contest for tastiest BBQ. A farmers' market will be open all day long as well. October 20; Clayton; Free
On the last weekend of October, the town of Norwich will celebrate the 20th anniversary of its annual Pumpkin Festival, an event where the community and newcomers come together to revel in the glory of fall. For two days you can join in giant pumpkin competitions, scarecrow contests, and pumpkin bake-offs, settle in for a family-friendly scary movie, play a few rounds of cornhole, and more! Kids can have their faces painted and meet some friendly animals while magicians and musicians will entertain the crowds. The whole shebang culminates in Saturday night fireworks. October 26–October 27; Norwich; Free
Village Halloween Parade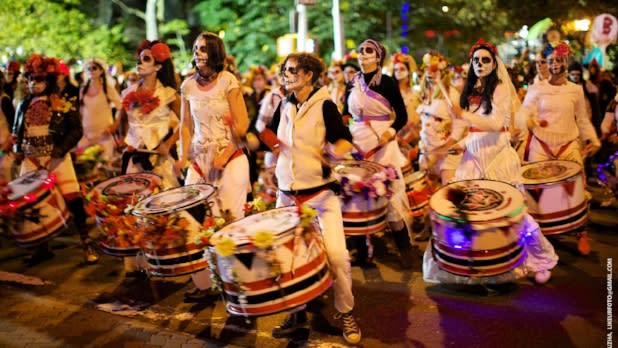 If you're as crazy about Halloween as we are (it's only the single best day of the year, no big deal), then do not miss this year's Village Halloween Parade! Join the rest of the city's Halloween lovers as they march up 6th Avenue from Canal Street. Show up in your costume (only folks in costume are allowed in the parade) and you're automatically entered in the contest judged by parade organizers. Besides the craziest, most creative costumes you'll ever see, expect incredible puppets, live bands of different genres, dancers, music, and all-around joy. For the first time, this year's parade will include a special VIP "I AM a Robot!" section. Only those in robot costume who have pre-purchased a $25 ticket will be allowed to join this section which will feature an in-parade party and TV coverage (joining the rest of the parade is free). The parade is strictly alcohol-free. Get creative, and start planning that costume now! October 31; New York City; Free
Don't forget to post photos of your New York adventures on Instagram and Twitter with #iSpyNY and #ILoveNY and tag us on Facebook!