Alas, summer has come to an end! Fall in New York State is upon us, which means crisp sweater weather and changing foliage. But there's much more to be excited about this month - here are the top things to do in New York State this September.
National Buffalo Wing Festival  
Did someone say...wings? Feast your face at this festival that celebrates one of America's favorite finger foods. The weekend will include some of the best wings selected from all over the country. Don't forget your bib! Buffalo; Sept. 3-4; $5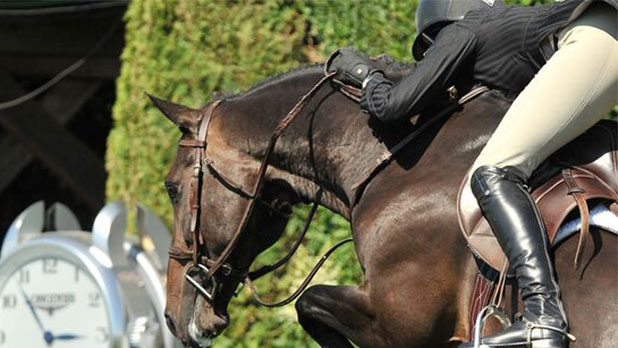 Hampton Classic Horse Show  
Horse lovers, behold! It's a weekend of equestrian fun in the beautiful Hamptons. There is no shortage of stiff competition, and the stunning beachside location where it takes place makes for a nice sunset experience. Bridgehampton; through Sept. 4; starts at $10
Crailo Harvest Faire  
Fall means harvest! Come pay respect to the statewide harvest in the colonial-era Hudson Valley at this old fashioned agricultural festival. With traditional 17th and 18th century music, historic reenactments and colonial demonstrations, the festival offers enriching activities for the whole family. Rensselaer; Sept. 10; Free
2016 Ischua Valley's Falling Leaves Regatta  
Join or watch this motorless ameteur regatta in the Ischua Creek. Whether a regatta is on your bucket list, or you just want to have a splashin' good time, this event is one for the books. Hinsdale; Sept. 10; Register over phone or in person
First Niagara Rochester Fringe Festival  
One of the most successful fringe festivals in the country, this 10-day, multi-arts festival boasts over 500 performances and events. Help inspire and celebrate creativity at the non-profit Fringe. Rochester; Sept. 15-24; Prices vary
Alexandria Bay Wine Festival and Farmer's Market  
Enjoy your tasting and produce shopping experiences at this dual festival and farmer's market, where you'll be overlooking the iconic Boldt Castle and the breathtaking St. Lawrence River. Feed all your senses. Alexandria Bay; Sept. 17; $10
3rd Annual Binghamton Brew Fest  
Though this festival welcomes breweries from across the country, it is most widely known for its offering of locally crafted beer. With over 100 sampling collections and snack to match, this is a day in paradise for any beer drinker. Binghamton; Sept. 17; $10
Adirondack Balloon Festival  
Up, up and away! This festival invites you to sail in the wind amidst the beautiful Adirondacks landscape. Scared of heights? That's ok. Family activities and entertainment will take place on land below. Queensbury; Sept. 22-25; Free
Oktoberfest Weekends at Hunter Mountain
Celebrate this old German tradition in Hunter Mountain, where you can drink craft brews, experience live entertainment and indulge in delicious locally made dishes all amid the green, mountainous landscape. Hunter; starting Sept. 24; Free
42nd Annual Atlantic Antic Festival 
It's the largest and most celebrated street festival in Manhattan. Come dance and play along 10 blocks of Atlantic Avenue in Brooklyn. Brooklyn; Sept. 25; Free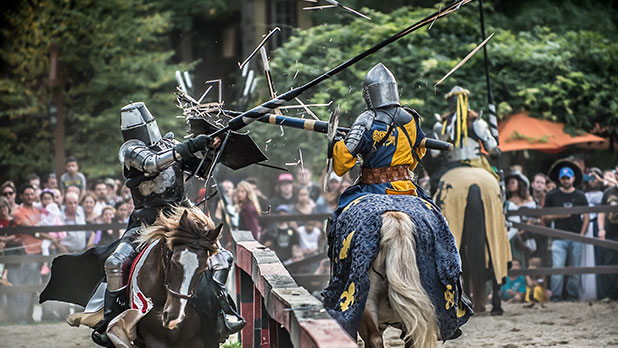 New York Renaissance Faire
Wandering fencers, dancers, minstrels, storytellers and magicians will greet you at the New York Renaissance Faire, held in Tuxedo Park. Visit the Tudor style marketplace of period crafts and games. Come in costume, or in traditional 21st century garb. Tuxedo Park; All September; $25
Share New York State adventures with us on Instagram and Twitter with #ILoveNY and #iSpyNY, and tag us on Facebook!