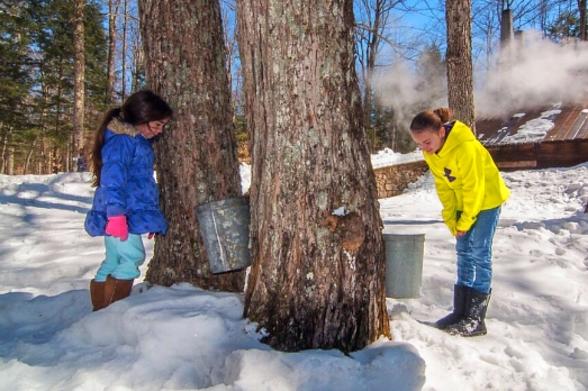 Experience the last bit of winter and begin to embrace spring this March in New York State. From sampling decadent chocolates and learning how local maple syrup is made to exploring beautiful garden displays and finding the perfect boat for your summer adventures, the Empire State boasts top-notch events throughout the month.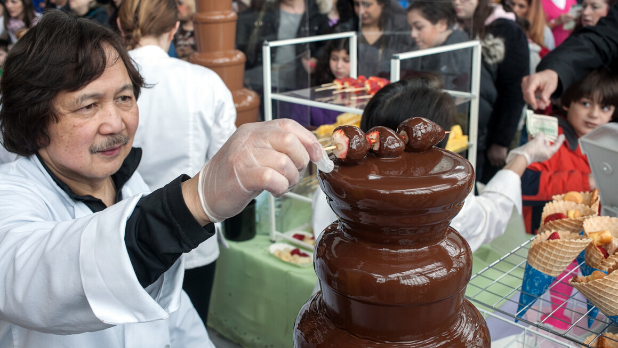 Calling all chocolate lovers! Give in to your sweet tooth during the Chocolate Expo on March 1 at the Cradle of Aviation Museum in Garden City. With more than 80 vendors—such as Emy D's, Batter & Bubbles, and Annie's Sweets—you'll find delicious chocolate treats in all shapes and sizes. Head to the Kidz Zone for face painting, chocolate crafts, and more! Adults can check out one of the craft beverage tastings on-site to see what pairs best with your favorite chocolate. Also, don't miss the Long Island Honey Market, featuring a wide variety of local honey products, and Apollo 11: First Steps, which will be shown in the JetBlue Airways Planetarium Giant Dome Theater. March 1 from 10 am–7 pm; Garden City; adults: $15 online and $21 at the door; children (ages 2–12): $10 online and $16 at the door.
Each Sunday in March, sample New York State maple syrup at the Farmers' Museum in Cooperstown. Start the day with a filling pancake breakfast including scrambled eggs, sausage, and home fries. Top your pancakes with maple syrup or a blueberry sauce from nearby Ingalls Blueberry Hill. Take a wagon ride through the historic village from 10:30 am–1:30 pm, visit the Blacksmith Shop, and hear how maple syrup is made from Otsego County maple producers—all in one day! Have you ever had "jack wax"? This simple winter treat is easy to make on your own as it's just warm maple syrup drizzled over snow. March 1,8, 15, 22, 29; breakfast is from 8:30 am–1 pm and activities are from 9 am–2 pm; Cooperstown; adults 13 and over: $12, children 7–12: $7, children (3–6): $4, children 2 and under: free. Admission includes breakfast. 
Pond Skimming & Spring Fling (Catskills)
Watch adventure enthusiasts fly through the air and into a slope-side pond on March 21 at Windham Mountain's Pond Skimming competition. If you're brave, try it for yourself! The competition begins at noon, and registration to compete is from 9–11 am. Listen to tunes from DJ Brian from 11 am–4 pm and live music from Bongo Surf Band from 2–5 pm. While you're at Windham, hit the slopes for some spring skiing! March 21; Windham; free. Also in the Catskills, check out the 33rd Kingston St. Patrick's Day Parade and 32nd Annual Shamrock Run on March 15 in Ulster County.
Bring your whole family to Rockland County's Youthfest 2020 on March 8 at Rockland Community College Fieldhouse in Suffern. With hands-on activities including crafts, face painting, inflatable party activities, and more, the fun-filled day is perfect for kids of all ages. Families can find local resources from more than 150 businesses participating in the 22nd annual expo. In collaboration with Rockland County Government Day, there will also be representatives from more than 25 county departments on-site to answer questions. Know someone interested in attending college? Check out Rockland Community College's Open House on-site to learn about the admissions process. March 8 from 11 am–3 pm; Suffern; free admission and parking.  
Join in the St. Patrick's Day spirit at the 35th annual North Country Goes Green Irish Festival March 13–15 in Watertown. The weekend of Irish fun features activities for everyone in your family or friend group—the Shamrock Run, the Little Miss Ireland pageant, and Irish step dancing performances are just some of the exciting events. Try "Flavors of Ireland," such as shepherd's pie, a corned beef sandwich, and bangers and mash, and enjoy musical performances by Killashandra, the Terry Mostyn Band, and Hot Kogan. End a luck-filled weekend with the Irish Festival Tom Bowman Parade, held Sunday on Washington Street. March 13–15; Watertown; admission Friday and Saturday is $3, Sunday, which is Family Day, is free, children under 15 are free.
Head to Ellicottville March 14–15 for a weekend full of celebrations! Participate in lawn games, face painting, tubing, and more on Saturday at Holiday Valley Resort's Winter Carnival. In the evening, watch the Mardi Gras Parade in the village of Ellicottville. On Sunday at the mountain, be sure to catch the costume parade down the Mardi Gras trail—the person with the best costume will get a season pass for next year—and the Dummy Downhill competition, where you'll see homemade "dummies" make their way down the ski slope. March 14–15 from 9 am–6:30 pm; Ellicottville; Holiday Valley Costume Parade is free.
Do you prefer white or red? Sip and taste your way through the 11th annual New York City Winter Wine & Food Fest on March 7 at Webster Hall. With more than 100 top wines from all over the world and cuisine that pairs with each, you're in for a treat. Cheese and bread are just some of the food options available throughout the day. It'll be the next best thing to being in a vineyard as you wander through the recently renovated Webster Hall, listening to live music and chatting with international winemakers. March 7 from 2 pm–10 pm; Manhattan; price varies.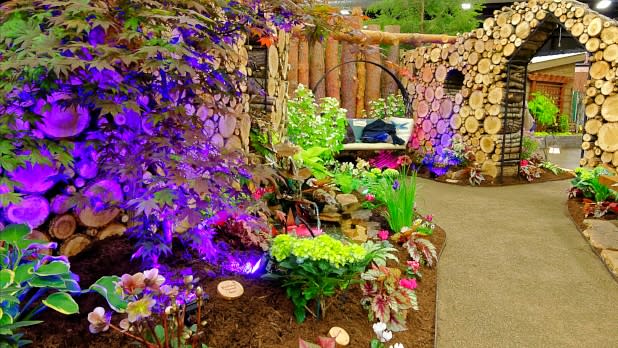 Find magnificent spring blooms at Plantasia, held at the Fairgrounds Event Center and Artisan Hall in Hamburg, March 19–22. Honoring its 20th show, this year's theme is "Plantasia Reflections," which highlights memories from the past 20 years while featuring new concepts. Feel like it's mid-spring as you make your way through colorful gardens, floral designs, and detailed landscape spaces. You'll see various types of distinct plants and intricate flower displays. Also, browse the handcrafted pieces at vendor tables on-site in Artisan Hall. March 19–22; 10 am–9 pm on Thursday, Friday, and Saturday, and 10–5 pm on Sunday; Hamburg; adults: $10, senior citizens (60 and older): $8, children 12 and under: free. Event cancelled as of March 13 and returning March 18-21, 2021.
The Finger Lakes Thaw (Finger Lakes)
Listen to different genres of music in unique venues throughout Ithaca at the Finger Lakes Thaw, March 20–21. Featuring more than 35 musical artists, this year's event includes performances by Driftwood, Lazy Bones, Noon Fifteen, The Small Kings, and many more. If there's a must-see show on your list, be sure to get to the venue early as space is limited in some locations. The Range, Lot 10, and Sacred Root Kava Lounge & Tea Bar are just some of the 2020 venues. Make this a fun night out with your friends—all attendees must be 21 or older. March 20–21; Ithaca; tickets are $35 until March 1 with a price increase to $40 after that. Event postponed to October 29-31.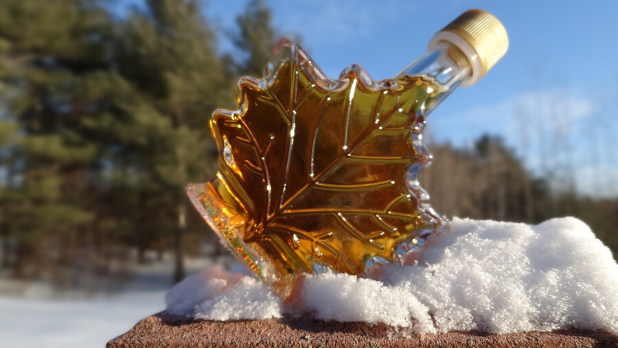 Each year as the snow melts and temperatures begin to warm up, maple season in New York State comes alive. During this year's Maple Weekends, March 21–22 and March 28–29, tour sugar houses, maple farms, and local businesses to become a maple syrup expert! Sample the popular natural sweetener at various locations throughout the state. Starting with the tapping of the trees and ending with the perfect pour atop your favorite sweet breakfast, learn how maple syrup is produced—right here in New York State. March 21–22 and March 28–29 from 10 am–4 pm; Free, though maple purchases require payment.
Celebrate spring at the 33rd annual Capital District Garden and Flower Show March 27–29 at Hudson Valley Community College in Troy. Explore the beautiful garden and floral displays, 17,000 square feet of landscape exhibits, along with interactive cooking demonstrations. Browse the Marketplace featuring almost 200 exhibitors with patio furniture, jewelry, bulbs, and more. Also, hear from guest speakers on topics such as "Stunning Succulents," "Styling Cut Flowers for Your Home," and "Successfully Getting Roses Through the Seasons." Sample New York wine, cider, or spirits as you wander through the impressive floral displays—Black Button Distilling in Rochester, Meadowdale Farm Winery in Altamont, and Weis Vineyards in Hammondsport are just a few of the businesses that will be on-site. March 27–29 from 10 am–8 pm on Friday, 9 am–7 pm on Saturday, and 10 am–5 pm on Sunday; Troy; tickets purchased by March 26 are $12 and will be $14 at the door, children 12 and under are free; two-day and three-day passes are also available. Event cancelled and returning in 2021.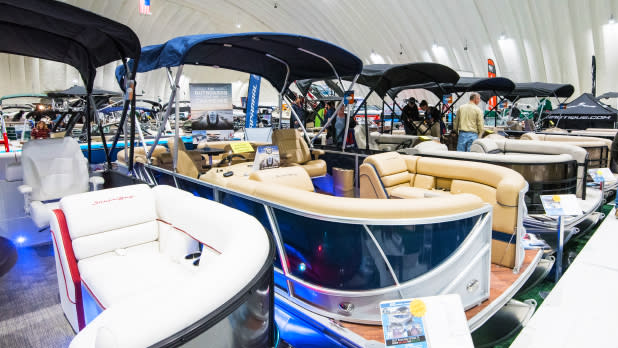 Are you ready for warmer weather? Get a head start on summer at the 15th annual Great Upstate Boat Show March 27–29 at the Adirondack Sports Complex in Queensbury. Explore more than 175 boats on display, and speak with some of the leading boat dealers in the region. From pontoon boats and ski boats to trailers and boat lifts, get ready for an incredible season on the water! Whether you're looking to trade in your current boat or are a first-time boat buyer, shop top boat brands at one of the largest boat sales events in New York State. March 27–29 from 11 am–8 pm on Friday, 10 am–7 pm on Saturday, and 10 am–5 pm on Sunday; Queensbury; tickets are $8 in advance and $10 at the door (cash only). Event suspended. 
Don't forget to post photos of your New York winter adventures on Instagram and Twitter with #iSpyNY and tag us on Facebook!