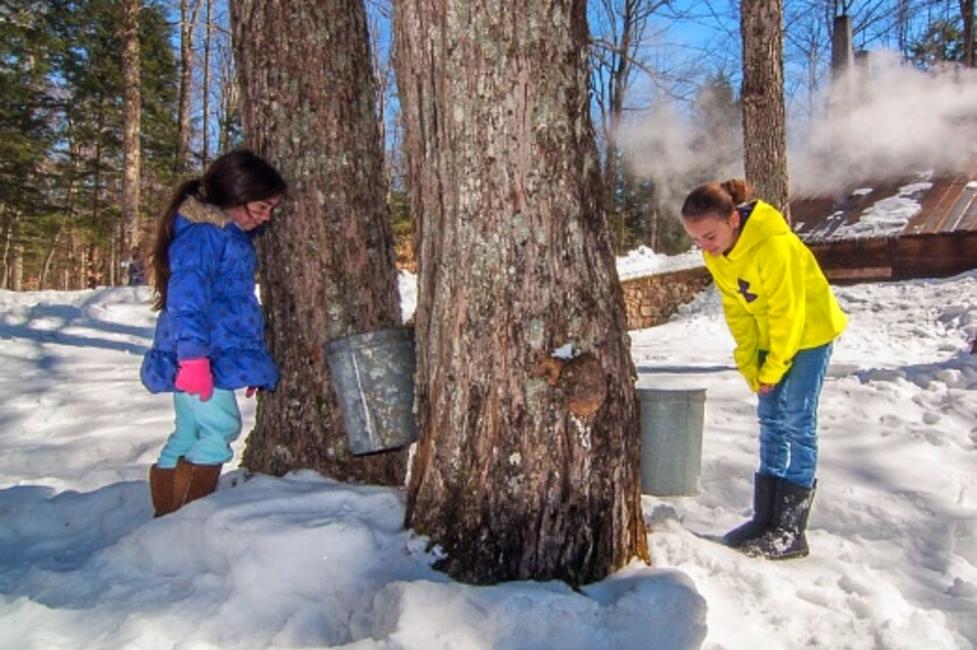 Welcome to March, that often underappreciated month when there's still time left to savor winter fun and begin to welcome the first signs of spring. Read on to discover things to do all over New York State that will keep you in high spirits as the temperature heats up.

Photograph: Collin Adkins
Now that the weather is just beginning to warm up, here's an event that should be a real hoot (sorry)! Come try out your best owl impression on this special evening stroll in Catskill Park. A naturalist will guide you through woods and fields and act as your expert owl-whisperer calling out to various different species. So if you're ready to spend some peaceful time in nature after the long winter, we suggest you grab a jacket and sign up to learn all about hoo's hoo in the owl world! Mount Tremper; March 2; Best for ages 10 and up; free
2. Holiday Valley Winter Carnival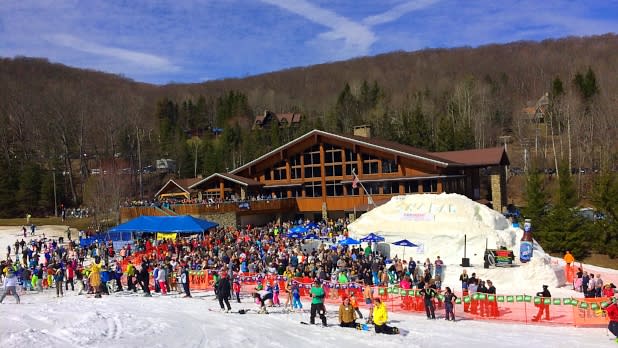 Winter goes out with a bang at the Holiday Valley Mountain Resort's two-day winter carnival. Day One entails live music, cookouts, and a Mardi Gras parade in downtown Ellicottville. On Day Two the festivities continue, kicking off with a pancake breakfast in a heated hut at the top of a mountain. Then there's a Dummy Downhill race, an event where man-made dummies—made from cardboard, wood, cloth, or anything else that will stand on skis—are sent crashing down the mountain. You can submit your own dummy for $5, or just be wildly entertained from the sidelines. Finally, there's an additional parade where costumes are not only encouraged but rewarded! The winner receives a season pass to the resort for next winter, so make yours stand out! Ellicottville; March 10 - 11; Regular admission fees apply, see site for details
3. Winter Weekend at Storm King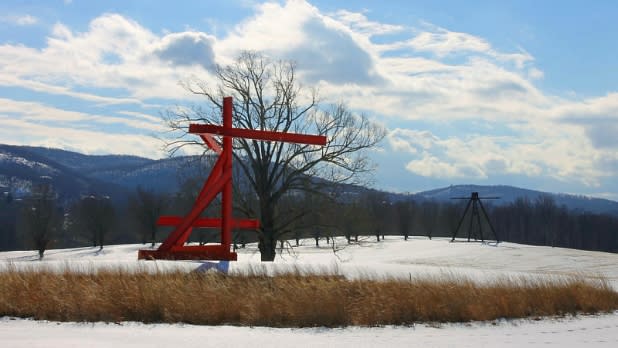 There's another long month before this beloved 500-acre sculpture park opens again with normal hours — with one fortunate exception! March 10th and 11th are their last monthly "Winter Weekend," when the park opens for a limited time to satiate your need for art and wide open spaces. After being cooped up all winter, here's your opportunity to go stretch your legs, take in the fresh air, and marvel at the beauty of Storm King's massive sculptures. At 1PM on both days you can attend a free walking tour of the grounds. March 10 - 11; $18, seniors $15, kids $8
4. Saint Patrick's Day Parade

Photograph: Dominick Totino
Head to your closet and dig up every item of green apparel you own before joining in the fun at the unmissable Saint Patrick's Day Parade. The parade will march up Fifth Avenue, past the beautiful Saint Patrick's Cathedral, and conclude at the American Irish Historical Society on 80th Street. Expect performances of Irish dancing, a lot of bagpipes, and the all around cheer that takes over New York City. After the parade, plenty of Irish restaurants and pubs around the city will definitely be continuing the festivities. New York City; March 17: free
5. Bristol Mountain Spring Carnival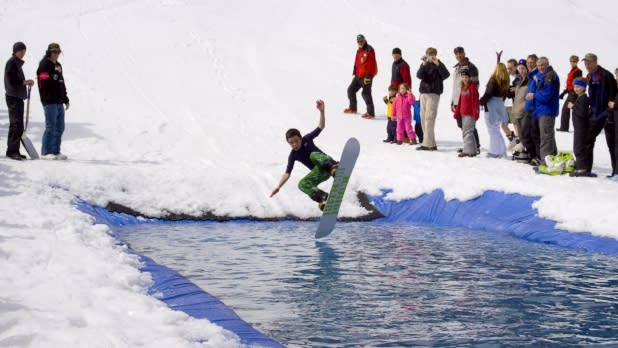 Even with snow still on the ground, it's still springtime at the Bristol Mountain ski resort. Two days packed with fun events make up their annual Spring Carnival. Partake in the Shamrock Scavenger Hunt, arts and crafts, a wild owl meet-and-greet, and even a wine tasting. Kids ages 12 and under ski for free all weekend and even get a free beginner's lesson as well. All are invited to witness the notorious "Slush Cup," where brave souls in costume attempt to cross a slushy pond on skis without falling in (but probably falling in). Canandaigua; March 17-18; Regular admission fees apply, see site for details
6. I Love Chocolate Fest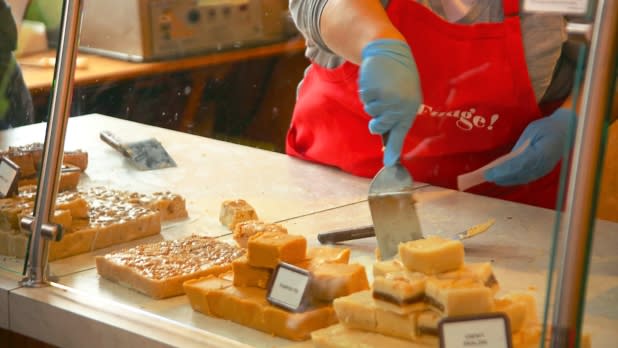 If you didn't get your fill of chocolate on Valentine's Day, here's your chance to really go for it. The I Love Chocolate Fest features booth after booth offering confections in every form: truffles, cupcakes, cake pops, crepes, fudge, and more. There will also be musical performances, a special visit from the Easter Bunny, and a very tempting Chocolate Donut Speed Eating Contest. The more diehard chocolate-lovers can purchase a VIP Tasting Ticket which grants 10 unique tastings in The VIP Tasting Room. Wading River; March 17-18; $15, kids and seniors $10, VIP Tasting Ticket $25 
7. The Magical Leprechaun Race
When you think of St. Patrick's Day, do you picture over two dozen leprechauns racing down a mountain on skis? You will after spending the holiday at Gore Mountain! There are a few ways to enjoy this wacky celebration. First, you can actually be a leprechaun. Organizers are calling for 35 volunteers of all ages to don their best leprechaun costume, strap on skis, and come ready to run through several laps of the race. The only requirement is that you ski at an intermediate level but no racing experience is required. Plus, volunteers earn a free lift ticket for the day. Another way to participate is to race against the leprechauns! Prizes are awarded to the skiers with the fastest times, or largest distance on their leprechaun contender. So grab your rabbit's foot, four-leaf clover, and any other lucky charm you have—the race is on! North Creek; March 17; free registration, lift ticket required
8. Maple Weekend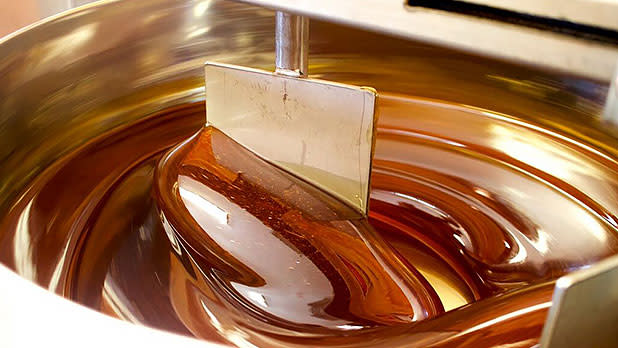 It's peak maple season! That means it's time to celebrate the sweet stuff at farms all across New York. Head straight to the source to learn all about the collecting and processing of maple syrup. This requires tasting the final products (of course), which can include inventive creations like maple ice cream and cotton candy. Almost 60 different farms across the state open their doors to the public and host pancake breakfasts. Whichever way you like to eat maple syrup, try it now at its freshest! Multiple locations, March 17 - 18 & 24 - 25; prices of pancake breakfasts vary by location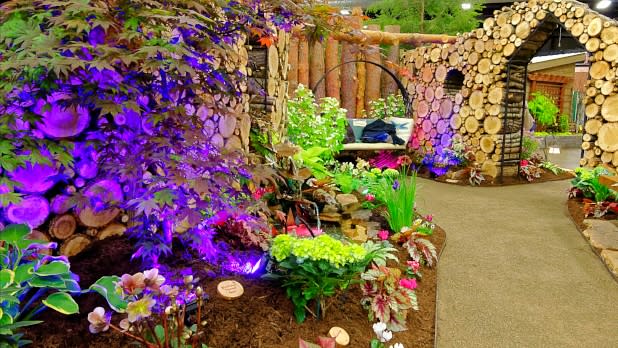 "Cityscapes Into the Night" is this year's theme at the ethereal Plantasia garden show in Hamburg. Meander through 15,000 square feet of 14 expertly landscaped garden scenes, including water displays, trees, shrubs, and all kinds of flowers, all arranged to evoke a bustling cityscape. Learn about how cultivate your own garden by attending expert-led seminars on topics like how to make a terrarium and heirloom vegetable gardening. Plus there are fun activities and events hosted in the Children's Garden to keep little ones entertained. Get started on your spring home makeover by shopping for greenery from over 115 vendors. East Amherst; March 21 - 25; $10, seniors $8, kids 12 and under free
10. THAW Fest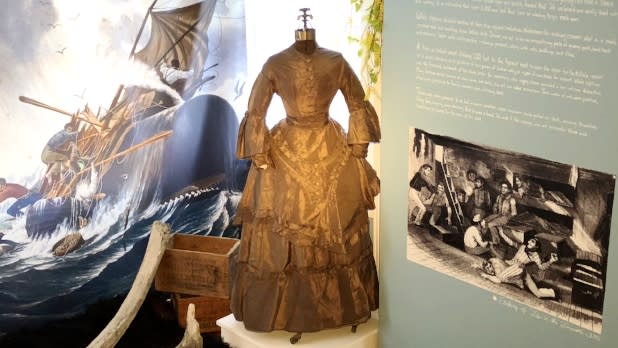 Soak up all the art and culture at the first annual THAW (The Hamptons Arts Weekend) Festival. Organizations from all over the Hamptons welcome visitors to take tours, explore art exhibitions and gardens, take in musical and theater performances, and attend special film screenings. Plus, participants such as the Madoo Conservancy, the Watermill Center, the Southampton Arts Center, and more will be offering special events and workshops geared towards families. Don't miss this chance to thaw out after the winter with fun, horizon-broadening experiences! Hamptons; March 23 - 25; prices vary
11. Capital District Garden & Flower Show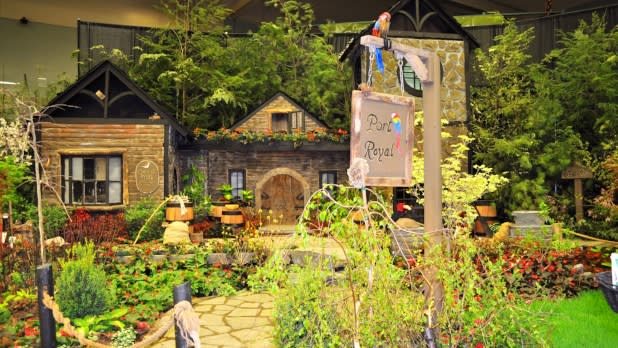 Get a head start on spring and reawaken your senses at this garden and flower extravaganza in Troy. While this event is ideal for botany enthusiasts, you definitely do not need a green thumb to appreciate the exciting and interactive exhibits. Massive garden displays take months of planning and preparation, not only for their construction but for perfectly timing the blooming of thousands of flowers used in the presentations. There's also a contest for professional and hobbyist floral designers, lectures and live demonstrations, and tastings from local wineries. Troy; March 23-25; General admission $14, kids 12 and under free
12. Hudson Valley Farm & Flea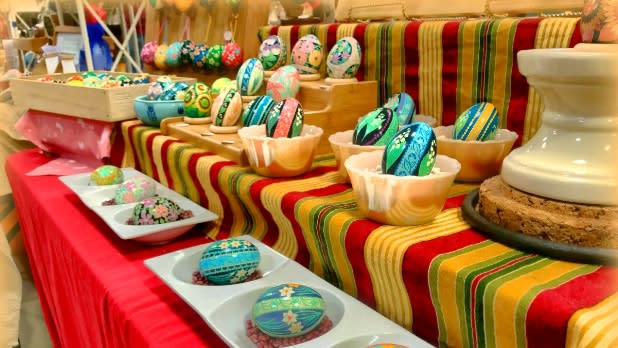 The love and pride of the Hudson Valley community is palpable at this annual gathering of artisans, farmers, and vintage collectors. Catch performances by musicians and a youth theater group, or stop by the boutique movie theater (located inside a train car!) to see movies created by kids for kids. This year the organizers are adding a special Hudson Valley Sweets Festival to the mix of locally crafted foods. To top it all off, the $5 entrance fee also covers entry to  Motorcyclepedia, the largest motorcycle museum in the Northeast. So you might have to go both days to fit in everything you want! Newburgh; March 24 - 25; $5, kids 12 and under free
Share your New York State adventures with us on Instagram and Twitter with #iSpyNY and tag us on Facebook!