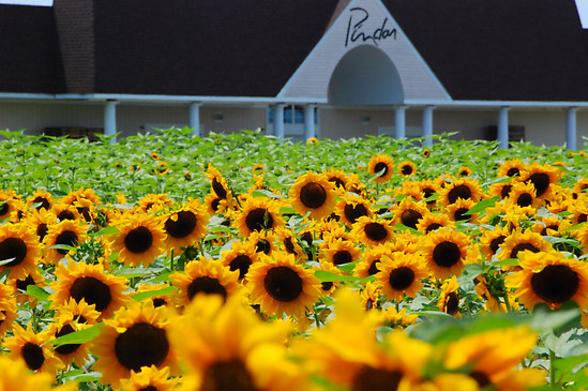 While the kids are away, the parents will play! Dropping the little ones off at camp in New York State this summer? Here are six adult getaways along the routes to some of the state's largest camp destinations for you to take after you kiss those cuties goodbye.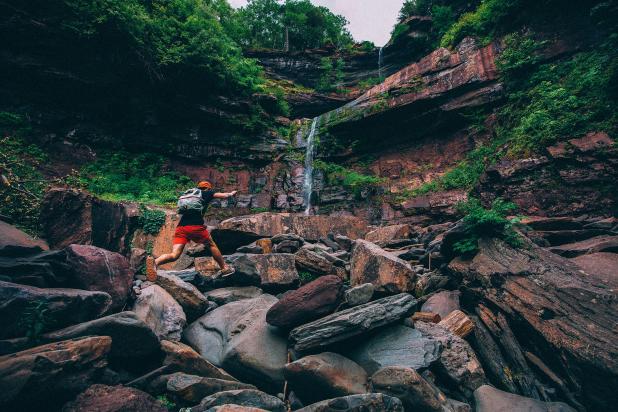 Kaaterskill Falls

Peace in Woodstock
While the 1969 music festival famously did not take place here (that happened about 60 miles away, at what is now the Bethel Woods Center for the Arts), Woodstock remains a New York State hub of art and music nestles in the Catskill Mountains - the perfect weekend destination for culture seekers looking to get away from it all. 
Day 1
Spend one day hiking one of Woodstock's many stunning trails. Warm up with the hike with the biggest payoff - a one-mile trail to Kaaterskill Falls, a two-drop waterfall that is a frequent muse for Hudson River School painters. 
Day 2
Elevate in a different way at Karma Triyana Dharmachakra, a traditional Tibetan Buddhist Monastery nestled near Overlook Mountain with views that will take your breath away. Tour the main shrine room, see beautiful statues of Shakyamuni Buddha and walk the monastery grounds.
Day 3
Catch some live entertainment at the Byrdcliffe Theatre, one of two venues owned by the Byrdcliffe Arts Colony (among the country's first utopian arts communities). There's always something good going on, from exhibitions to live music to workshops. Before you go, make sure to check the performance schedule.
Stay
Check into The Woodstock Inn on the Millstream for a charming and relaxing stay by the stream in the middle of Woodstock Village. Choose between a cottage or room, a fireplace or spa jacuzzi. Hit nearby Tinker Street for incredible antique shops as well as original pieces from local artists.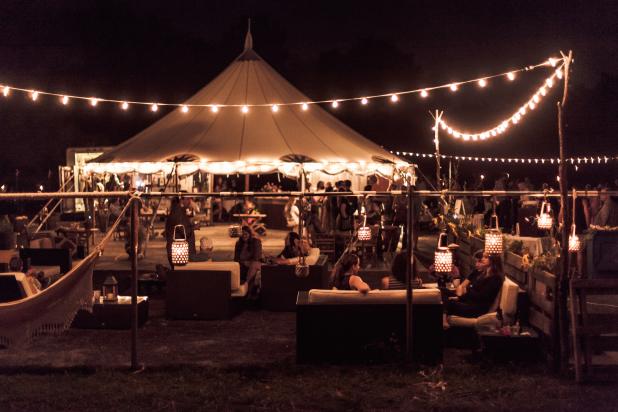 Firelight Camps

Mother Nature in Ithaca
With its idyllic rolling hills and sparkling lakes, Ithaca is one of New York State's most beautiful college towns. Known for its award-winning wineries and jaw-dropping waterfalls and gorge trails, the region makes for a perfect romantic vacation amidst Mother Nature.
Day 1
Spend an afternoon pampering yourself at August Moon Spa. Just a few steps away from the camp, indulge in a serene and relaxing getaway at Ithaca's top spa. Choose from a variety of luxurious therapies and aesthetic treatments.
Day 2 
Taste the region with a day of wine tasting. Experience! The Finger Lakes offers guided tasting tours to Ithaca's best wineries, with planned itineraries that allow guests to learn what makes the Finger Lakes one of the most popular wine regions in the country.
Day 3 
Ithaca Falls is also a sight for sore eyes. Get in touch with Mother Nature with a hike and picnic around the grounds. The gorge is made up of six waterfalls, cascades and rapids. The waterfall is most famous for its enormous size, 105 feet high and 175 feet wide!
Stay
Check in at Firelight Camps to soak in all the perks of camping without having to rough it. This will be a glamping experience you'll never forget. With campfire yoga, myriad trails close by, craft Finger Lakes beverages and outdoor lounge areas, Firelight Camps brings all the fun of camping to a comfortable, hotel-like setting.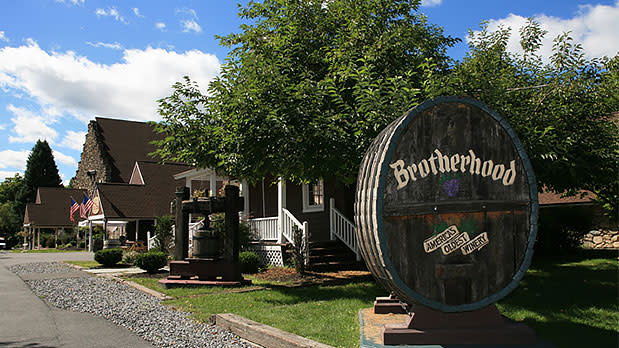 Brotherhood Winery

High Class in Chester
Magnificent rolling farmlands in the lower-Hudson Valley define Chester, a small town packed with wineries, eateries and stunning views. Enjoy an elegant weekend full of the finer things in life.
Day 1
Take a trip to The Spa at Glenmere for a sumptuous experience that indulges every sense. Choose from a menu of massages, facials and more. Forget it all in the side-by-side soaking tubs and steam room. You'll feel like a new person after a few hours here.
Day 2 
Warwick Valley Winery & Distillery blends the high quality standards of a European chateau, the freshness of a local farm and the casual and friendly atmosphere of a favorite pub. The combination of unique wines, ciders and distilled spirits makes this establishment a special gem in the picturesque Hudson Valley. Enjoy a glass or twelve on a lovely summer afternoon.
 
Day 3
Treat yourself to the Mansion Ridge Golf Course, a Jack Nicklaus designed 18-hole course. Located at the foothills of the Catskill Mountains in the highlands of the Hudson Valley, the course sits on a historic 220-acre estate with landmarks predating the American Revolution. Take a lesson, hit the driving range and stop by the restaurant for a fabulous lunch. 
Stay
Boost it up a notch with a luxurious weekend getaway at the Glenmere Mansion in Chester, NY. Wineries like Brotherhood, Applewood and Warwick Winery & Distillery are all but a 10-20 minute drive from the resort. This adult-only Hudson hideaway was once a private retreat for members of the royal family -- so you're sure to feel like royalty.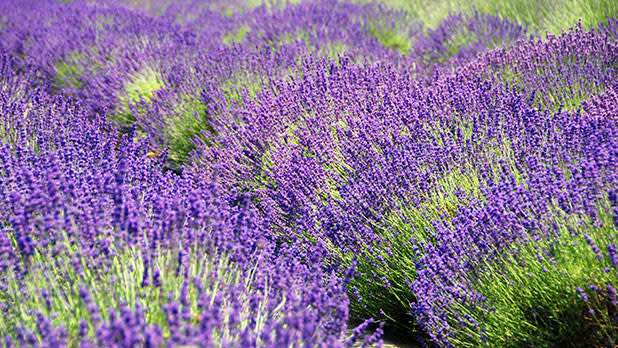 Lavender by the Bay

Wine Tasting in North Fork
Long Island's vineyard-studded North Fork is the perfect weekend getaway for food and drink enthusiasts (you don't need Napa Valley to experience amazing wine country). Spend your weekend away from the kids sampling New York State varietals and locally made dishes, then hit the beach for sun-soaked play.
Day 1
With about 40 wineries along the North Fork Wine Route (Routes 25 and 48), there's a unique vineyard for everyone's taste. Head to Martha Clara Vineyards for live music in a stunning barn-style tasting room, Pindar Vineyards for in-depth cellar tours or use Long Island's Wine Country guide to pick the best options for your taste buds, and start sippin'.
Day 2
Head over to Lavender by the Bay in East Marion for a day chock full of sunny, aromatic relaxation. It's New York's premiere lavender farm and one of the largest in the entire country! Meander through the gardens and enjoy a snack in the fields, all the while soaking in the sunshine and taking in the beautiful scent. 
Day 3
Spend a day playing at the beach without having to worry about the kids at Orient Beach State Park. Load up on sunscreen and spend the early afternoon on Gardiner's Bay, a rare maritime forest with red cedar, black-jack oak trees and prickly-pear cacti. Explore by foot, or rent a kayak or canoe from Eagle's Neck Paddling Company.
Stay
Make your reservation at the Greenporter Hotel, a small Green-Certified hotel located in the heart of the North Fork's wine country. The Greenporter has a 1950's retro style, giving you the feeling that you're at a comfortable beach house. It is conveniently located in the walking Village of Greenport near most restaurants, boutiques, galleries and village docks, as well as a water-front park and other historic attractions.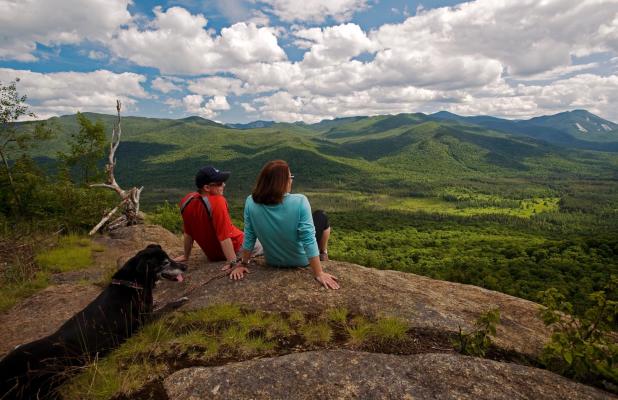 View from Mt. Van Hoevenberg near Lake Placid

Adirondack Adventure in Lake Placid or Tupper Lake
Discover pristine waters, picturesque hiking trails and endless outdoor-centric facilities to really feel one with nature in Lake Placid and Tupper Lake. Spend days getting lost in the woodlands, wandering town's gourmet eateries, seeing historical sights, and splashing around the various lakes.
Day 1
Enjoy a sunset boat ride on Mirror Lake or Tupper Lake. Many hotels and outfitters, like Raquette River Outfitters, offer a variety of canoes, kayaks and electric boats -- so pick your favorite mode of cruising and hit the lake. If you prefer a view from above, climb one of the Adirondack peaks like Mt. Van Hoevenberg or Whiteface. Don't forget to bring a camera--these views are unmatched! 
Day 2 
Emerald Springs Ranch nearby offers Adirondack trail rides throughout the year, but the best time to go is in the summer when the weather is warm. Both English and Western mounts are available. Spend the day wandering the rustic beauty that is unique to the region.
Day 3 
Explore Lake Placid's rich heritage as the site of two Winter Olympic Games in 1980 and in 1932. First hit the Lake Placid Olympic Center, the place where "miracles are made," and definitely were in 1980 when the US men's hockey team defeated the Soviet Union on its way to winning the gold medal. Stop by the Lake Placid Olympic Museum in the Olympic Center, just steps away from the Herb Brooks Arena, to get inspired by the stories of the Winter Games.
 
Stay 
Hang your coats at the romantic and rustically elegant Lake Placid Lodge on the secluded shore of Lake Placid. With stone fireplaces, deep soaking tubs & an acclaimed restaurant, you may never want to leave.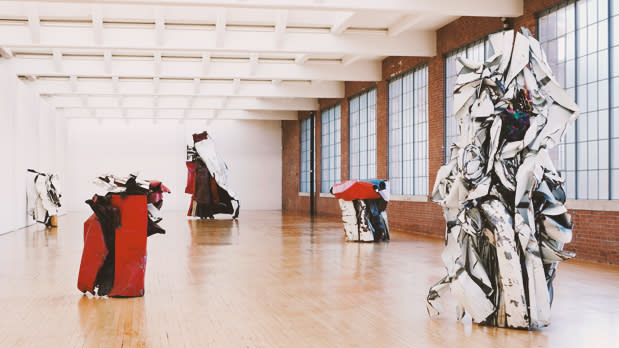 Dia:Beacon

Art Weekend in Beacon
The small Hudson Valley town of Beacon has blossomed into an art lover's paradise and a popular weekend getaway thanks to the Dia Art Foundation converting a Nabisco box printing factory on the banks of the Hudson into Dia:Beacon in 2003. Now more than 75,000 visitors a year flock to this contemporary and modern art museum and the town in which it resides. Spend a weekend exploring all the art that Beacon has to offer while staying in a cozy b&b. Recharge and get inspired.
Day 1
This art center will knock your socks off. Dia:Beacon houses Dia Art Foundation's renowned collection, comprised of art from the 1960s to the present, as well as special exhibitions and new commissions. It has the space both inside and out to show off large-scale sculptures and installations, such as Richard Serra's monumental steel sculptures, which visitors can walk through and around. It also showcases works from other noted artists such as Dan Flavin, Joseph Beuys, Donald Judd, On Kawara, Agnes Martin and Andy Warhol. Its 34 acres of artistically landscaped grounds offers a serene setting for a stroll!
Day 2 
The Beacon Farmers' Market offers organic produce, cheeses, honeys, jams and a variety of other locally crafted products. Wander this waterfront market and explore the tastes of the area.
Day 3 
See sculptures that will make your jaw drop at Storm King Art Center. The 500 acre world-renowned outdoor sculpture park and museum is known for its harmonious yet dramatic interaction between sculpture and the surrounding landscape. Rent a bike to explore the grounds or take a guided tour! It's current exhibition features David Smith
Stay 
Cozy up at Mt. Beacon Bed & Breakfast, a gracious 1911 colonial revival home nestled at the foot of Mount Beacon. Pristine architectural details, high ceilings, four Victorian fireplaces and rich hardwood floors make this home a masterpiece in and of itself. 
Don't forget to share your Father's Day trip with us! Share New York State pictures on Instagram and Twitter with #ILoveNY and #iSpyNY and tag us on Facebook!