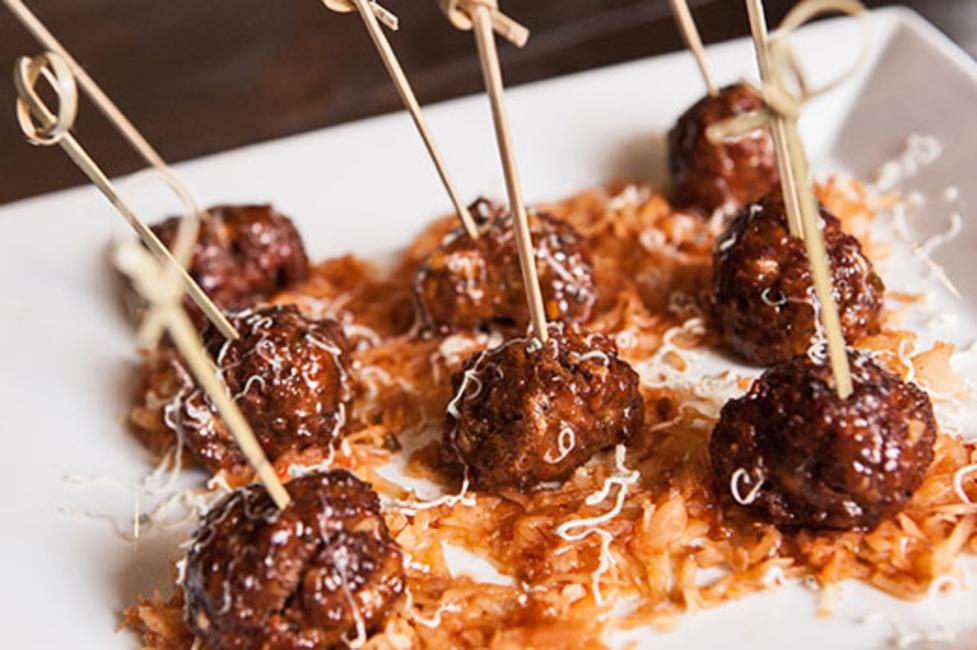 New York City is a food mecca, but there's much more to be seen - and tasted - outside of the concrete jungle. Think spicy wings, tangy barbeque and farm-fresh entrees you've only dreamt about. Here are the places to visit in Upstate New York for food - your taste buds will thank you.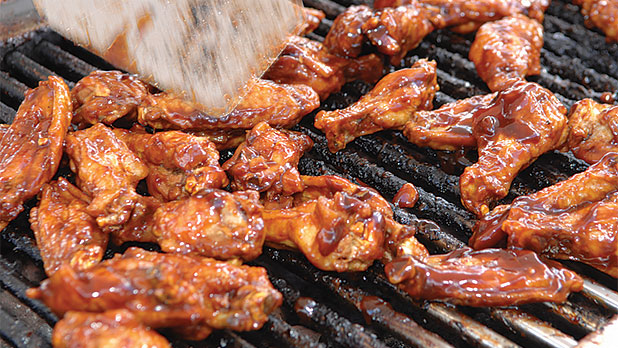 Anchor Bar 
Buffalo
Buffalo is a finger-lickin' paradise. From beef-on-weck sandwiches to the town's beloved Buffalo wings to just about everything else hot-sauce-and-buttered, bring your bib and prepare your bellies for some spicy, smokin' hot goodness. Be sure to stop by the Anchor Bar where the Buffalo Wing was reportedly invented just over fifty years ago. While Buffalo certainly knows its Wings, the city is by no means limited to these tangy treats. With widely revered restaurants throughout, ranging from Bocce Club Pizza to Allen Street Hardware Cafe, Buffalo is bustling with great dishes of all kinds. Your best bet is to head to downtown with an empty stomach and wide eyes!
Utica
The Handshake City has a wide variety of unique treats and eats. With tomato pies, greens, half moons and chicken riggies, there is an endless supply of flavor--and Italian food--across the city. Make sure to check out some of TripAdvisor's top rated restaurants in the area, like the Tailor and the Cook or Trattoria Calabria, which got a resounding five stars on Yelp. Give Dan, the Trattoria's owner, a warm hello, and he will walk you through the restaurant's most popular dishes.
Binghamton
Ever heard of a spiedie? If your answer is no, it's time to plan a trip to Binghamton. If your answer is yes, it is still time to plan a trip here. A spiedie consists of specially marinated skewered meat laid out on a fresh roll. If that doesn't have your mouth watering, there are also wonderful Asian and Italian restaurants throughout town, according to Chowhound. Some must-visit spots include Lost Dog Cafe, which was rated Binghamton's best on TripAdvisor, along with Michalangelo's Pizzeria which is both "wonderful and delicious."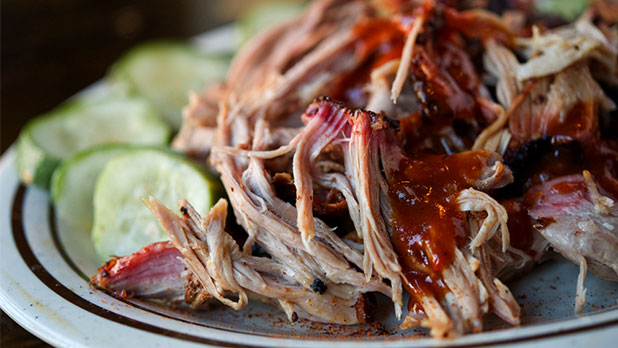 Dinosaur Bar-B-Que 
Syracuse
Home to the original Dinosaur Bar-B-Que downtown 'Cuse is the place to sink your teeth into their famous honky-tonk ribs, hearty mac-n-cheese or their special barbeque sauce home to spice up your life. But if you want a taste of everything, the Syracuse Food Tour is a must-do. Sign up April through November for a three hour tour of the city's top eateries where you'll get a bite of the tastiest treats.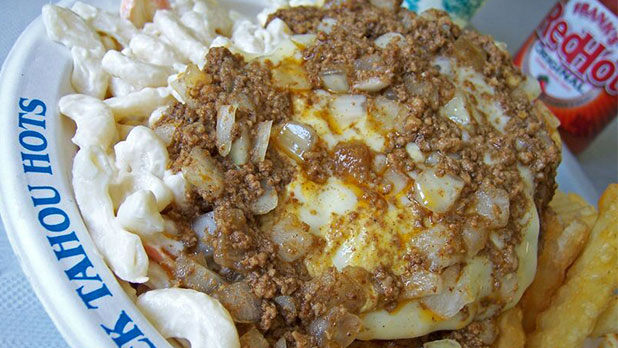 Nick Tahou Hots, Inc
Rochester
No one wants to eat garbage, but a garbage plate--now that's a different story. Rochester is famous for this layered stack of goodness, which consists of a meat choice (a hot dog or hamburger, maybe), covered with home fries, hot sauce, a little macaroni salad and anything else mouthwatering you can think of. Nick Tahou Hots, Inc is famous for them! Aside from the beloved garbage plate, Rochester is home to a melting pot of cultures and, of course, that means a smorgasbord of dishes. With Italian, Polish, Ukrainian and European influences, there's a restaurant for everyone's taste buds. Check out the trendier parts of the city such as Park Avenue or Monroe Avenue to get a true taste of the unique array of foods.
Anthony's Restaurant and Bistro
Plattsburgh 
There's hot dogs, then there's Michigan dogs--and some of the best Michigan dogs (a treat that originated in Detroit) can be found right here in New York. These meat-sauce-, cheese- and onion-covered dogs are a satisfyingly salty meal, and Serious Eats calls Plattsburgh's Michigan dogs "one of the most fascinating hot dog varieties." Not a hot dog fan? Plattsburgh still has you covered. The town is home to an eclectic mixture of restaurants including great bistros, roadhouses and wine bars. Anthony's Restaurant and Bistro is one of the top ranked restaurants in Plattsburgh according to TripAdvisor.
Ithaca
With the Finger Lakes nearby, many of Ithaca's fabulous restaurants are sourced with delicious locally made wine and produce for fresh, "wow"-inducing dishes. Try Moosewood or the Ithaca Ale House. Both known as some of the best spots around town according to New York Upstate. Along the edge of Cayuga Lake is the Ithaca Farmers' Market, where you can shop 150 growers, craftspeople and food artisans selling everything from local organic produce to international delicacies. Head to West State Street for hip, trendy restaurants and bar-going, with many local cocktails infused with fresh and local ingredients.
Don't forget to post photos of your New York adventures on Instagram and Twitter with #iSpyNY and tag us on Facebook!