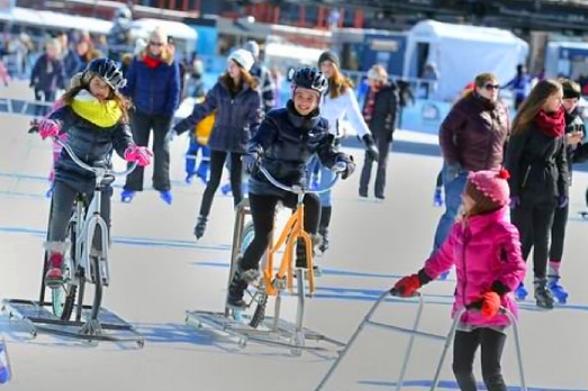 New York State is a winter wonderland all season long—and not just because of classic outdoor activities like skiing and snowboarding. It's home to a number of extraordinary and memorable experiences that are perfect for helping you get through—and dare we say it, enjoy—the chilly weather. So why not reclaim the icy months by trying something new and exciting you can only do during winter? Try these unique New York activities and you'll find yourself warming up to the cold before you know it.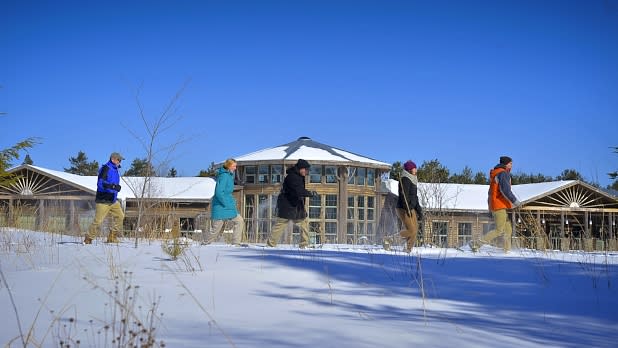 If you haven't yet visited this gem in the Adirondacks, winter is a pretty magical time to go. The Wild Center invites people to connect with nature all year-round. Snowshoes are free to take on guided nature walks around the Center's 115 acres of land, and seasonal crafts projects are available for families to try. There is also an unmissable immersive sound exhibit that takes place in the woods. 24 hidden speakers project music that varies depending on your movement and the changes in weather. Visit now to experience this unique artistic take on winter in nature.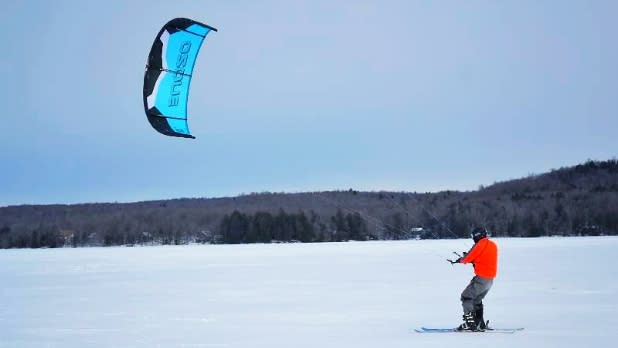 East Coast winters turn lakes and fields into vast playgrounds for those with a bit of imagination. No wonder it's the birthplace of a fairly new winter sport called snowkiting, a combination of kite flying, surfing and—of course—snow! With the wind in your kite, you'll find yourself gliding over icy plains and even catching enough air to lift off. Anyone 12 and over can try out group, semi-private, or private lessons with the Kite Club NY in Niskayuna. Once you pick it up, nature's winterscapes become your playground!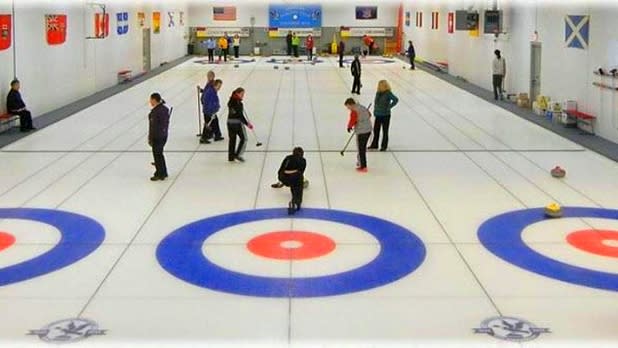 If you're watching the Winter Olympics mainly for the figure skating or snowboarding, with all due respect, you're doing it wrong. Though it's often misunderstood and underappreciated, curling is a sport of incredible grace, intricate strategy, and intense focus. And it's really fun to play. If you're already a fan or just curious, give the shuffleboard-like sport a try at one of the Ardsley Curling Club's open houses. An experienced instructor will show you the ropes and anyone ages 12 and up is welcome to partake, no experience necessary.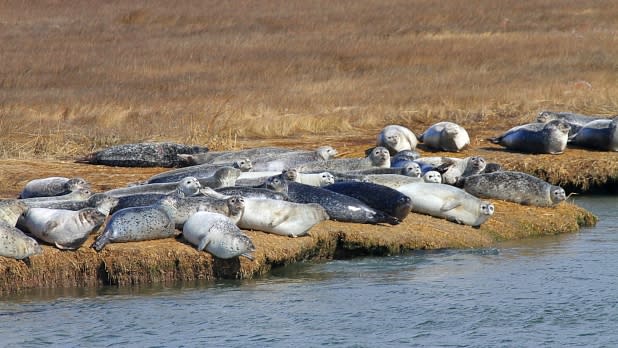 While it's still a few more months before humans hit the shores, beach season is in full swing for winter harbor seals. Book a trip on a Captain Lou Fleet seal-watching cruise and admire these adorably plump sea puppies at play. Take breaks from the chill by sipping warm drinks inside the heated cabin. Besides discovering how cute they are, you can learn all about the behavior of seals and other sea life from the onboard naturalist. So dress warm and get ready to ooh and "aww!"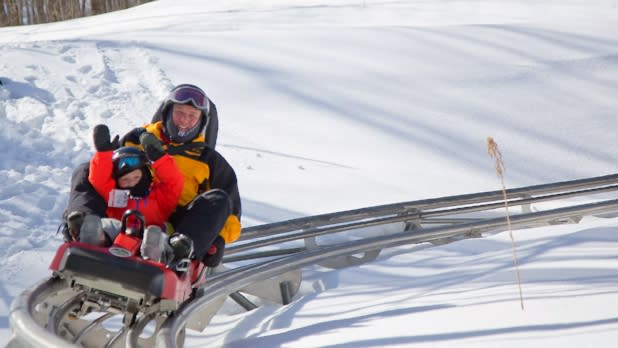 Calling all roller coaster junkies—you don't have to wait for spring to get your next fix! The Mountain Coaster, at skiing hot spot Holiday Valley in Ellicottville, has you covered. Hop in a "car" alone or with a friend where you'll be pulled up a lofty 283 feet into the air. Then, using levers to control the speed (or not!), enjoy a zig-zagging, spiraling, swerving ride down the mountain. A day pass with unlimited rides is $20 if you buy it together with a lift ticket, which is fortunate because we have a feeling you'll want to go right back up to do it all over again. Children older than three can ride, and those older than 16 can "drive."
Looking for a fun winter activity that doesn't involve slipping and falling on ice? Ice-biking is as easy as...well, riding a bike (maybe even easier). Buffalo is the only place in the country where you can hop on one of these uniquely outfitted bicycles. You pedal and steer just like a normal bike, except this one lets you ride atop the enormous open-air ice skating rink at Canalside. The cherry on top? After you've worked up an appetite, only a 10-minute drive way is Anchor Bar, home of the original Buffalo wings.
7. Join Ganondagan's Native American Winter Games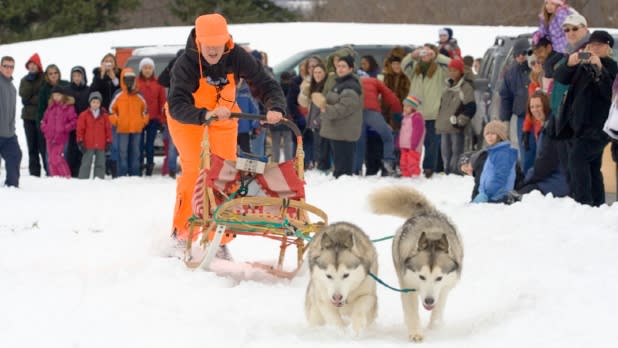 For hundreds of years, the Iroquois have celebrated winter with fun, communal activities both indoors and outdoors. This winter, join the local community at the Ganondagan State Historic Site in Victor to experience their traditions in person. Learn about Iroquois culture while you watch dog sledding, traditional dances, try riding a "snow boat," and make your own wampum bracelet. While you're there, don't miss out on delicious Iroquois white corn pancakes, locally sourced maple syrup, and handmade sausages. February 22, 2020.
8. Take a trip to Snowtown USA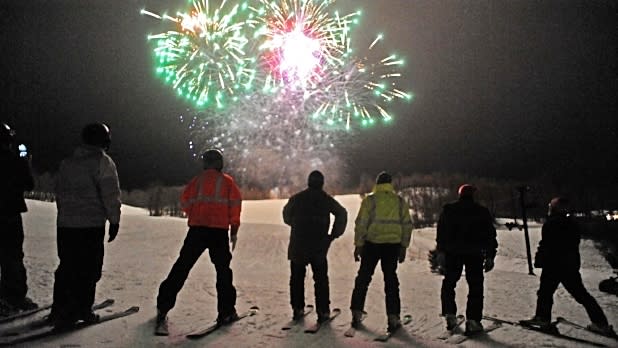 Each winter Watertown magically transforms into Snowtown USA, where the community comes together to stay warm and have an insane amount of fun. Activities include craft-making, trivia, comedy, scavenger hunts, games, snowshoeing, dog sledding, and more, all held at venues around town. It's a family-friendly roster of memorable events! Fun fact: Legendary newsman Walter Cronkite coined the term Snowtown USA while reporting from Watertown during the famed Blizzard of 1977. January 17-26, 2020.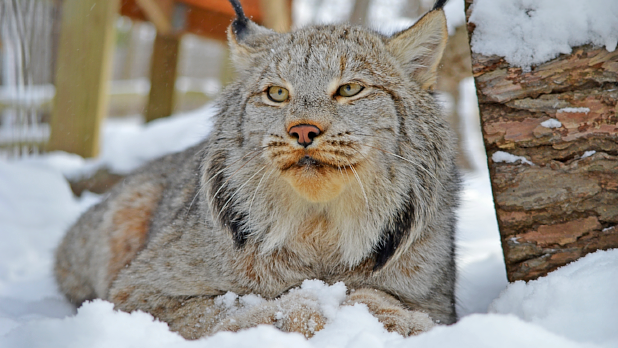 Animal-lovers are in luck this winter, because the Utica Zoo is open no matter how much snow falls. In fact, snow makes for a unique activity that lets you experience the zoo in a whole new way—by snowshoeing through the exhibits. The zoo even rents snowshoes and poles, so strap in and roam their interactive trail as you watch how the animals behave in the snow. They'll be watching you do the same!
Sick of trudging through snow and slush? Then soar above it! If you head to Hunter Mountain you can choose from two incredible zipline tours. The Summit SkyRider Tour extends a whopping 4.2 miles long through the Catskill mountains and is the second-longest zipline in the entire world. There is also the more family-friendly Mid-Mountain Outdoor Adventure Tour, which brings you through a course of ziplines and suspension bridges.
Share your New York State adventures with us on Instagram and Twitter with #iSpyNY and tag us on Facebook!