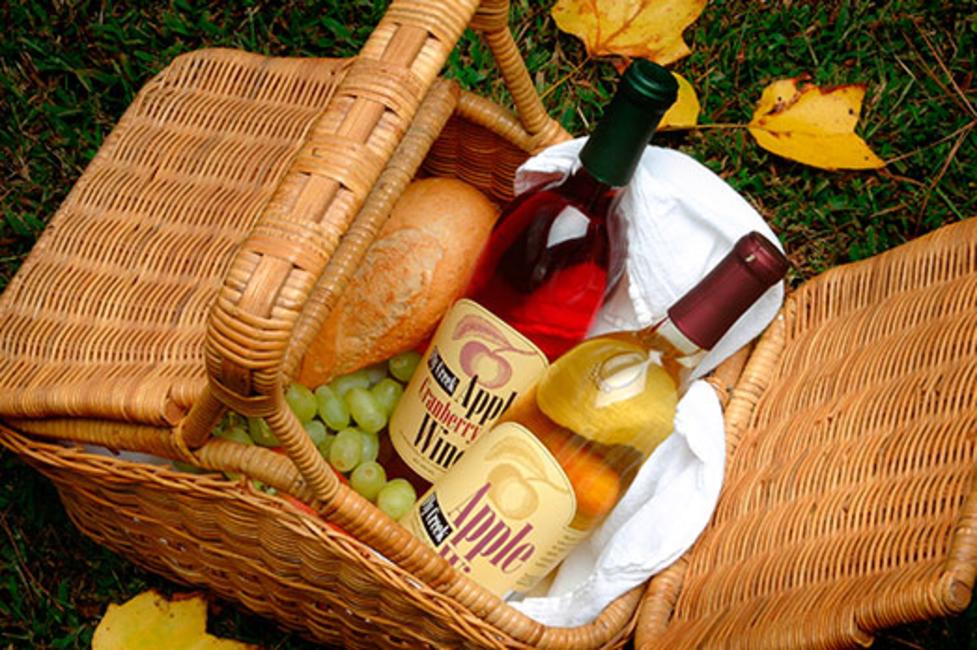 Craft drinks with a colorful view, anyone? When the leaves are blazing red and orange, drinking in the scenery is just as sweet as the craft beverages you'll find along the way. Fall is tasting season, so get to it with tours of these breweries, wineries and cider houses across New York State.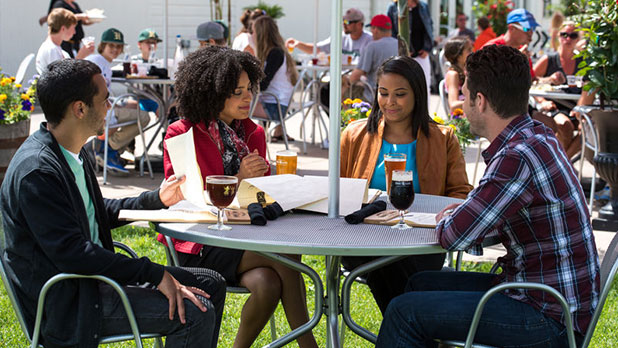 Brewery Ommegang
Take a tour of this Cooperstown brewery that masterfully brews Belgian-style ales. See where the magic happens, taste the beer for yourself, then explore all that the brewery has to offer: history and image archives, local points of interest and testimonials.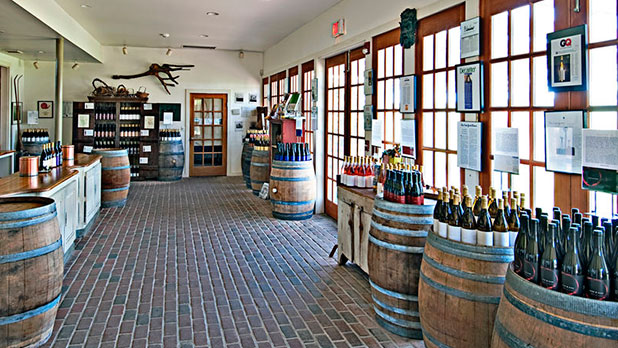 Channing Daughters Winery 
This small Southampton winery is famous for its quality artisanal wines. Grapes from unique Long Island vineyards go into their acclaimed whites. Stop by for an informal tasting and tour of the place. If you have time, keep in mind other Long Island wineries. The region has over 60 vineyards.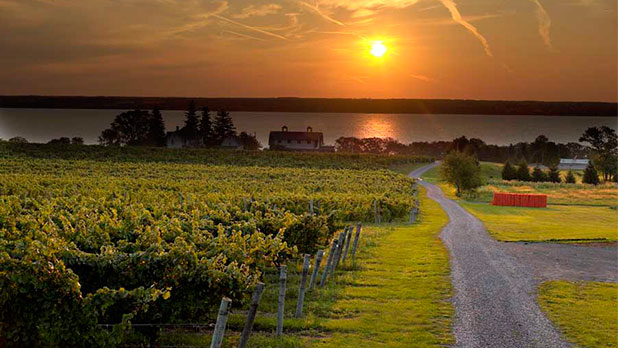 Fox Run Vineyards 
Fox Run, near Penn Yann, was named one of the Top 100 wineries in the world for 2008 by Wine & Spirits magazine. Sample award-winning wines after a vineyard and winery tour that concludes in the tasting room. The café has a folksy atmosphere, but gets rave reviews for its gourmet sandwiches, salads and cheeses. Have lunch on the deck, where the view of Seneca Lake will make your day.
Adirondack Winery
This winery on Lake George boasts tasty varietals that are equally as stunning as its surrounding landscape. Take a tour of the Tasting Room and sample one of its 35 award-winning quality wines, all hand-crafted and locally made.
Resurgence Brewery
Refresh with a craft beverage at Resurgence Brewery, pouring a wide selection of creative brews like their signature IPA and Blood Orange Saison. Pair your beer with one of their artisan pizzas, burritos or their meat and cheese board and enjoy your night in Buffalo.
Hudson Valley Wine Country
The Hudson Valley is the state's oldest wine-making and grape-growing region. Located less than an hour and a half from New York City, a tour of the Hudson Valley wineries and wine trails makes for the perfect weekend getaway. Customize your own tour based on your palette here.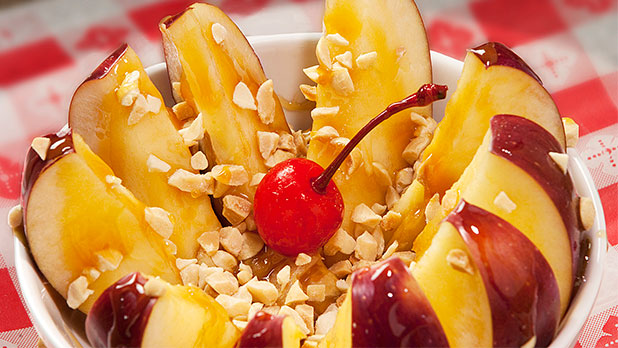 Fly Creek Cider Mill & Orchard
Explore this historic, water-powered cider mill on the banks of Fly Creek. Taste the freshly made cider and tour the apple orchards, too. They've been crafting it for 150 years...so you know it's good.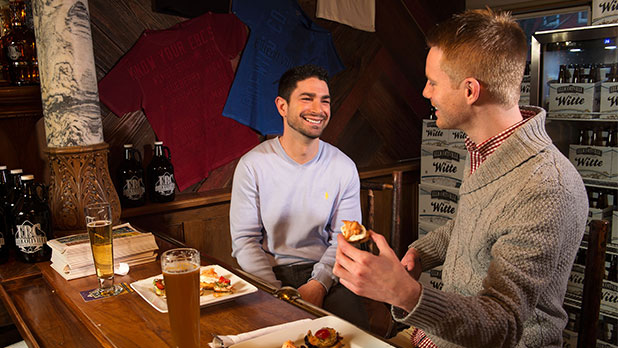 Ellicottville Brewing Company
Based in the heart of Ellicottville, the Ellicottville Brewing Company tours let you see behind the scenes brewing operations and taste award-winning craft brews. Allow time to relax over a great meal in the restaurant. Choose from fish tacos or a quesadilla or a truffle burger - the perfect pairs to any brew.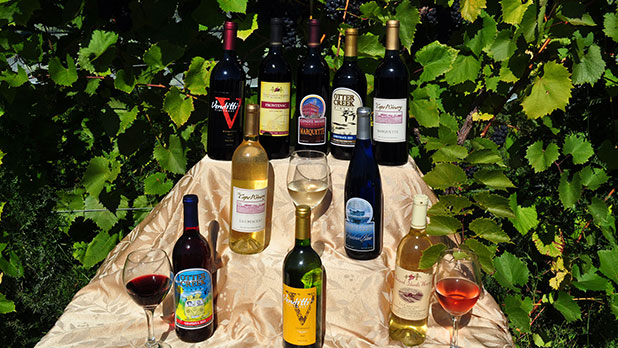 Taste 1000 Islands
Located in New York's northwestern reaches, the Thousand Islands region is home to a booming craft beverage scene, and the Taste Thousand Islands program is here to help you navigate it. Explore world-class wineries, distilleries and breweries while you absorb the stunning foliage framed against the Saint Lawrence River.
Catskill Brewery
Stop by this world-class production craft brewery in the heart of the Catskills. The brewery utilized state of the art green technology to create honest (and eco-friendly) brews by hand made from Catskill Mountain water. The brew perfectly embodies the Catskills culture, and the brewery makes for is a unique and tastefully delightful experience.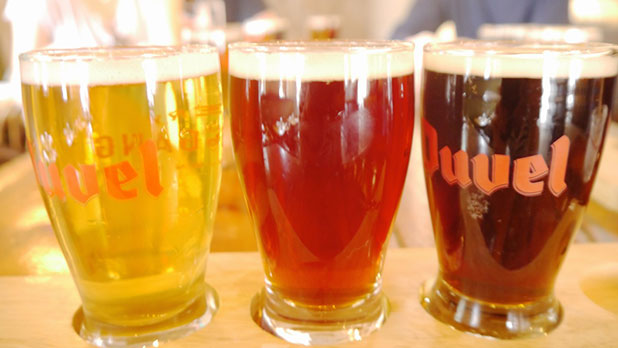 Brooklyn's Craft Beer Crawl
In Brooklyn, the Fermented NY Craft Beer Crawl offers suds galore. You'll explore craft beer bars and stores across town and learn the stories behind the local businesses. Find out what goes into serving these brews, and how to taste it the professional way.
Share New York State adventures with us on Instagram and Twitter with #ILoveNY and #iSpyNY, and tag us on Facebook!