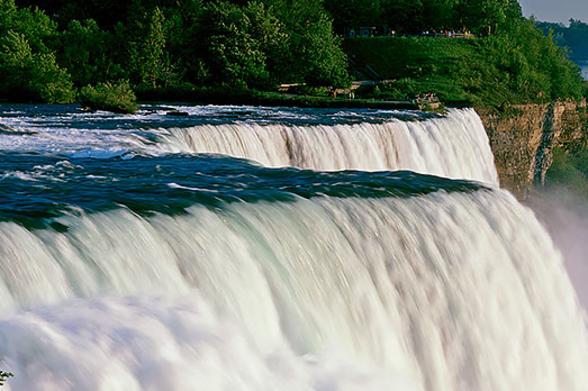 Just because you're traveling with the whole pack this summer doesn't mean you're stuck with kiddie rides and petting zoos (though New York has some great ones). There are plenty of family-friendly spots around New York State that will keep a big smile on kids' faces while offering parents some grown-up fun. From beach vacations and camping to inns and resorts, here is your guide to traveling with your kids and still having a ton of fun.
Fall for the Falls (and Buffalo)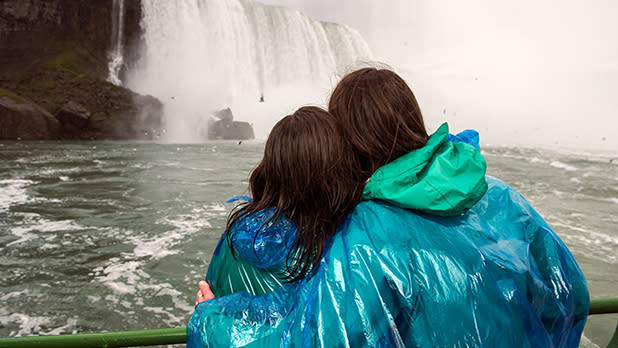 Head to Niagara Falls State Park to get some up-close face-time with one of nature's most majestic sights. Take a tour of Niagara Falls aboard the Maid of Mist, which will take you along the bases of the American and Horseshoe Falls. You'll all be awestruck by the grandiosity of the falls -- and you'll all love the cooling spray on a hot summer day. At night, let the kids catch a flick at the Niagara Adventure Theatre while adults can take advantage of nearby Buffalo for some famous Buffalo Wings and a brew at Anchor Bar. If your whole crew needs to stick together, head to Buffalo's Canalside, where grown-ups can appreciate concerts and public art while the little ones play. And everyone will love the many cheap and tasty food options on offer.
Castle of Amusement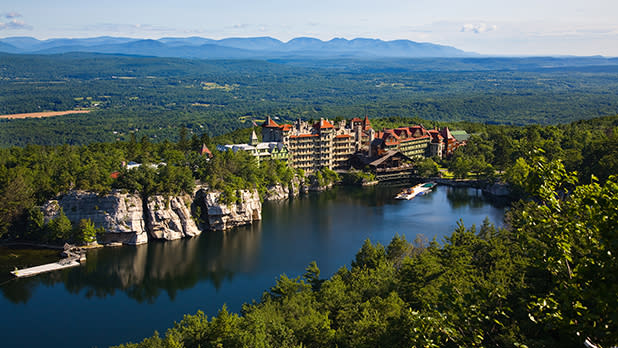 Looking for a luxurious all-in-one getaway for the whole family? Travel to New Paltz and drive up a long, winding driveway, where the Victorian castle of Mohonk Mountain House awaits. Mohonk was named as having one of the "Best Hotel Kids' Programs in the U.S." by Travel + Leisure, and it offers structured activities for young children, teens and aspiring naturalists in a fairytale-like environment. The programs are complementary to all guests, which means grown-ups can rest easy while they spend some quality time relaxing in the spa, playing a round of golf or just chilling out by the pool. There's never a shortage of things to do for adventurers of any age.
High Altitude Fun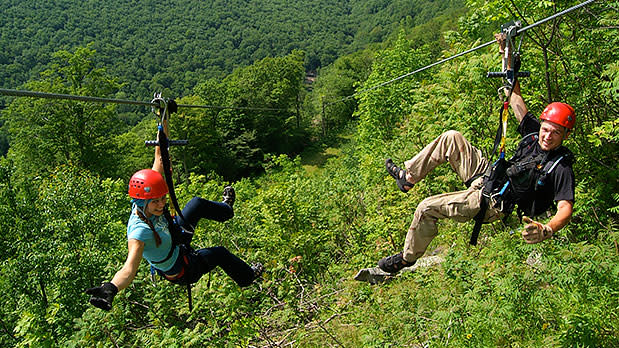 Hunter Mountain is a world-class destination for skiing, snowboarding and winter sports, but in-the-know locals will say that you come for the winters, and stay for the summers. Take up fly-fishing, play a round of golf or enjoy the sounds of nature on your hike to the top of a 3,200 foot summit nearby. In the meantime, your kids will enjoy an adrenaline-fueled race through America's longest and highest zipline canopy tour. You'll collect memories that will stay with you long after your trip ends.  
A Historical Oasis
Consider yourself a history buff? Want your kids to soak up some New York State knowledge? Enjoy the summer air at the Beekman Arms & Delamater, America's oldest continuously operated inn. The village inn is in the center of Rhinebeck, so you can walk to delicious, farm-to-table restaurants for a bite, or shop for antiques in the afternoon while the kids hit the local theatre. All of these activities are easily accessible right from your room! Make sure your kids explore the Franklin D. Roosevelt Home and Library for a glimpse into the president's life and legacy -- it will be an unbeatable history lesson.
Lakefront escape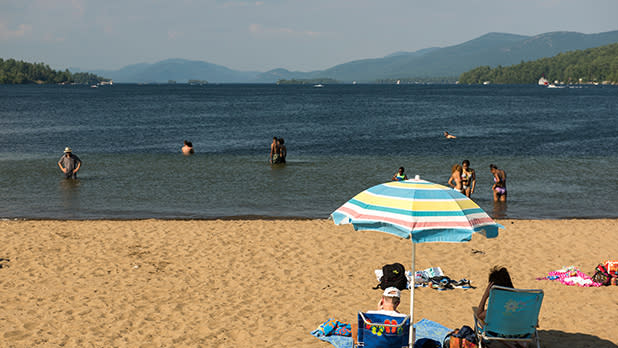 Lake George in the summertime is a tried and true family destination. If you've never been, this is your year! At the Blue Lagoon Resort, you and your family can enjoy cottage accommodations right on the water for a weekly rate. Your kids can play on the playground or play ping pong while you relax on the sandy beach or enjoy a nice tranquil canoe ride. If your family's more into high-octane thrills, the Great Escape and Splashwater Kingdom is just a short drive away.
Water Wonder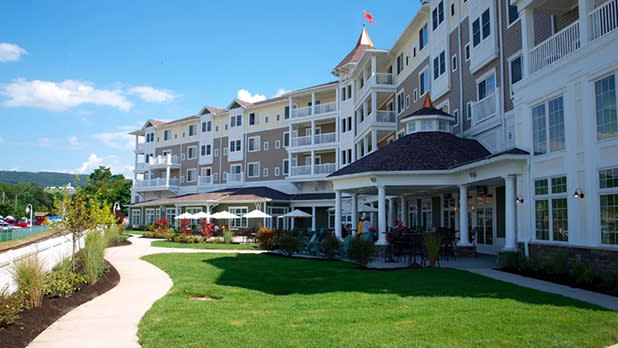 The family-friendly Watkins Glen Harbor Hotel is a perfect example of the waterside majesty of the Finger Lakes. Situated on Seneca Lake, there is a breathtaking lake view everywhere you look-- and that means plenty of water activities, like water skiing, fishing and swimming. The hotel is conveniently located in the heart of Finger Lakes Wine Region, making it the ideal place for parents to get some special time to themselves as well. The rooms fill up fast, so reserve your spot now!
Don't forget to post photos of your New York adventures on Instagram and Twitter with #iSpyNY and tag us on Facebook!