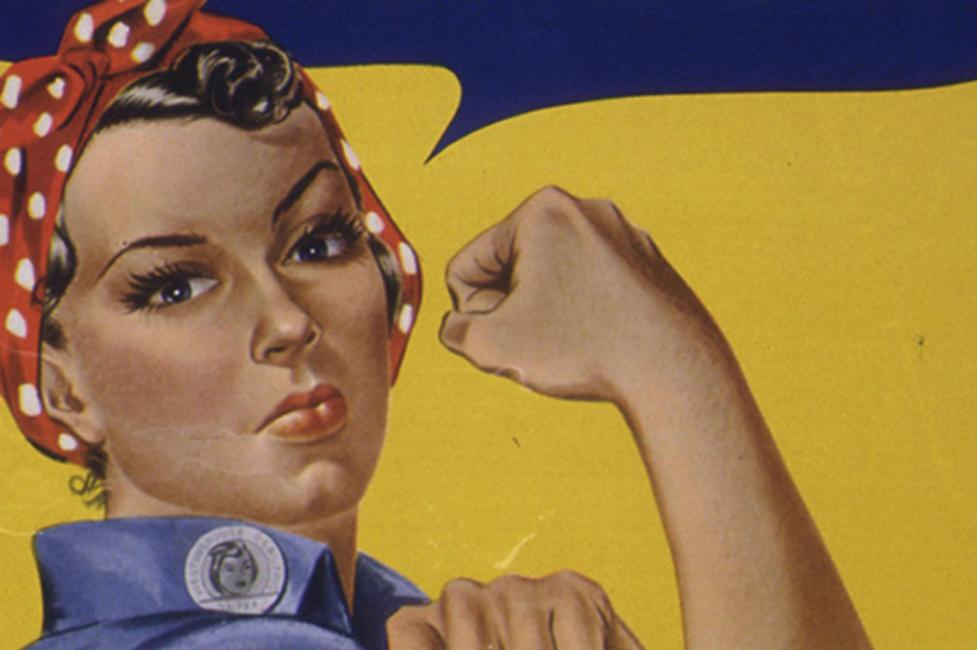 March is Women's History Month. Celebrate female empowerment, leadership and history at special events, galleries and museums! Here are inspiring events you won't want to miss in New York State.  

Exploring themes of "art as activism," Gallery 66 will display work from female artists across the United States that explores gender in today's world. The exhibit, Duality of Feminine and Feminist, will display artworks on paper, glass, collage, porcelain, photography, painting, fabric, assemblage and mixed media. Visit their gallery in the heart of the Hudson Valley and learn more here. March 3 - April 2; Cold Spring; free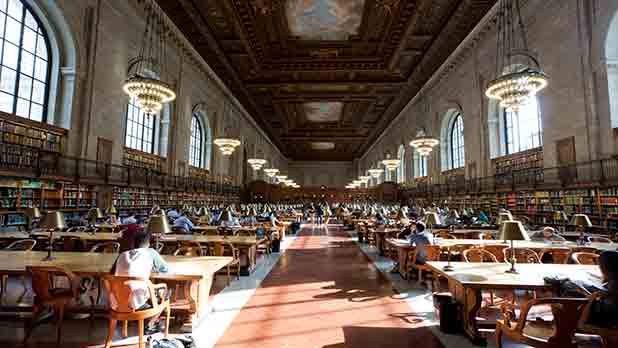 Exploring real life stories of women in the United States, the New York Public Library will host a free viewing of Equal Means Equal in honor of Women's History Month. Diving into themes of gender, social justice and the current global mood, the film presents an eye-opening view of the world today. March 3; New York; free
The 20th annual Women's History Conference at Sarah Lawrence College will explore race and gender in today's America with keynote speaker Dr. Nell Painter. A distinguished historian and author of several books, Painter and participants explore women's multifaceted status from the 1970s to present day. March 2 - 3; Bronxville; free
Art in the Park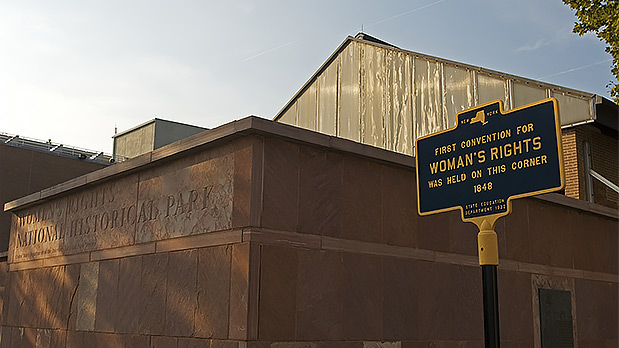 Throughout March the Women's Right National Historical Park will present artists work surrounding themes of feminism, race, social justice and equality in honor of Women's History Month. View the full list of events here which includes multimedia art, paintings, lectures and jewelry exhibits from a variety of creatives.
"What we share is more powerful than what divides us," is the philosophy behind HeForShe Arts Week. Supporting the importance of gender equality, UN Women has partnered with the Public Theater to spotlight girl's and women's rights across the globe through ballet, opera, concerts, museums, galleries, Broadway and Off-Broadway shows. Enjoy the shows, join the conversation and learn more about global gender equality at HeForShe.org. March 8 - 15; New York; free
Discover the voices of women throughout history as genealogist Jane Wilcox uncovers letters, journals and newspapers from the 18th century through the transformative 20th century. At Historic Huguenot Street, a ten-acre settlement of beautifully preserved 17th century homes in New Paltz. Hear the powerful stories of American women as they progressed in the Hudson Valley. March 10; New Paltz; prices vary

Known as "First Lady of the World," dive into the stories and life of Eleanor Roosevelt at the Susan B. Anthony Museum and House's lunch and tea lecture series. Enjoy lunch and tea while key note speaker Andreas Meyris discusses Eleanor Roosevelt's profound life as head of the United Nations Human Rights Commission, global ambassador and inspiration to women around the world. Hear the stories and take a walk through history at the historic site which served as the National American Women's Suffrage Association headquarters during the 19th century. March 13; Rochester; prices vary

One of America's earliest female photographers, Alice Austen, is continuously celebrated for her bold creativity. In honor of Women's History Month, the Alice Austen House is hosting events throughout March including art series by Robin Schwartz, photography workshops and the Get Women Cycling event where you'll bike to Clear Comfort and learn about Austen as an advocate for women cyclists. Several events through March 23; Staten Island; prices vary
Designed for all ages of all generations, the Museum of the City of New York will celebrate the history of female artistry and craftsmanship throughout the years. A hands-on learning event, visitors will hear key speakers and dive into the craft themselves with specialties such as quilting, screen printing and storytelling. Learn about the dynamic history of social activism with lectures and hands-on learning activities for kids. March 25; New York; free with museum admission
Share your New York State adventures with us on Instagram and Twitter with #iSpyNY and tag us on Facebook!