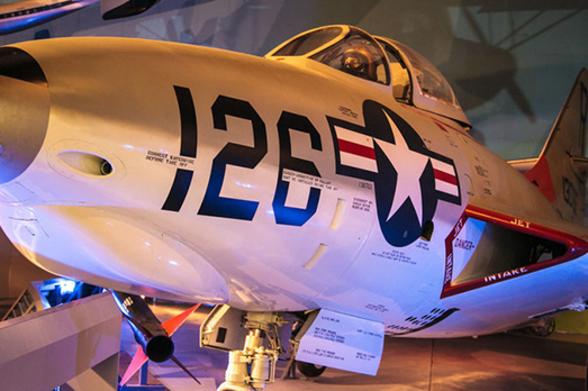 Path Through History Weekend is a showcase of New York State's rich and fascinating history, featuring hundreds of events happening at historic and cultural destinations throughout the state. This year, Path Through History Weekend has turned into two weeks of exciting online events where you can discover the people and places that shaped American history right at home and learn about hidden gems you might want to visit on a future trip to New York. The events take place between June 15 and July 4, and are listed in alphabetical order by region below. 
Adirondacks
Fort Ticonderoga: Digital Campaign (June 15-July 4) Fort Ticonderoga presents an exciting virtual campus opening, featuring interactive programming, engaging lecture series, at-home activities, and more! Featuring the museum's annual interpretation (2020 is 1774!), Fort Ticonderoga staff continue to press forward with their commitment to providing resources and entertaining programs to engage, inspire, and give context to the world around us. Advanced registration required for some programs, visit website for details. Arts & Culture, Natural History; Ticonderoga     
Capital-Saratoga 
Bennington Battlefield:
Notorious! Shady Ladies of 19th Century America (June 28, 2 pm) Some people would rather be infamous than famous—and 19th century American women were no different! Scandal and gossip can be so delicious, and these ladies tasted their fair share of both. Phyllis Chapman, as Victoria Woodhull, who was infamous herself, appears in costume to delight not only with her own escapades, but also those of un-ladylike ladies such as Calamity Jane, Belle Starr, Lizzie Borden, Lydia Pinkham, Carry A. Nation, and others. They were women who found innovative (and sometimes inappropriate!) means of making their way in the world, and their presence known. Tasty tidbits include the answers to questions such as "Who was the inspiration for the all-American Gibson Girl? Did the Fox sisters really communicate with the dead, or were they clever tricksters? Why was Calamity Jane a calamity? In the days when a lady's name only appeared in the newspapers three times in her life, these gals were frequently headliners. If you like gun-swinging, bone-crackling, axe-whacking, free-loving women, this is a must see for you! Women's Rights, Women's Suffrage; Hoosick Falls  
Fourth of July Cannon Salute (July 4, 11 am) Join the 2nd Continental Artillery Regiment for a spirited celebration of our nation's independence. The men of the 2nd Continental will be firing a cannon and providing narration. Rather than gathering at the site, spectators will be able to view this event via live-stream on Facebook. Headphone users beware! Revolutionary War; Hoosick Falls
Knox Historical Society: Historic Trails of Knox (June 15-July 4) You can virtually "drive-by" old houses and listen as the inhabitants tell their stories. If you're fascinated by farm buildings, take the Dutch barn tour and see several examples of this early American architectural style including "Historic Driving Tour: Voices of the Past," "New World Dutch Barns," and so many more! Arts & Culture, Natural History; Knox
Museum of Prints and Printmaking: Short view of museum exhibitions (June 15-July 4) Virtually step inside the museum and view the galleries and artwork on display, including contemporary, modern, Japanese, presentation prints, and much more. All artwork is from the collection of about 200,000 items! Arts & Culture; Schenectady
National Museum of Racing and Hall of Fame: The Belmont Stakes Race (June 20-July 4) Celebrate the 152nd running of the Belmont with the National Museum of Racing and Hall of Fame! This virtual event features a Q&A with historian Michael Veitch, a video compilation of legendary race caller Tom Durkin's favorite Belmont race calls, and an article from the museum's archives on the history of the Belmont. Arts & Culture, Sports History; Saratoga Springs
NYS Office of General Services: Virtual Visit Series (Thursdays at 1 pm, June 15-July 4) Virtual Visit offers educational videos where you will have the chance to "visit" and learn about the New York State Capitol and Empire State Plaza's rich history, great art, and stunning architecture. Arts & Culture; Albany
Underground Railroad Education Center (previously Underground Railroad History Project): July 4th Oration—the Struggle for Justice Continues (July 4, 11 am-12 pm) Using the 1852 address by Frederick Douglass as a framework, the Oration examines issues of liberty, citizenship, civic engagement, and social responsibility from the historical perspective in light of contemporary injustice. This Zoom call will feature guests reading from Douglass's text, commentary, and music. Today more than ever, Frederick Douglass's address rings out from history, reminding us that we must learn from the past to create the future all Americans deserve. Advance registration required; Civil Rights; Albany
Catskills
Ulster County Clerk's Office: The Ulster County Clerk's Archives offers a wide range of educational publications for educators and students. During Virtual Path Through History Weekend, a variety of programming will be unveiled on the office's Facebook page. A packet with source material for each of the following events and activities from the Ulster County Clerk's Archives can be found here. Canals & Transportation, Civil Rights, Colonial History, Native Americans, Revolutionary War, Women's Rights; Kingston
Central New York 
Broome County Arts Council: Virtual Public Sculpture Art Tour (June 15-July 4) This collection of historically and artistically significant works in Greater Binghamton and Broome County is a collaboration with the Binghamton University Art History Department. Click through the digital catalog of these outdoor sculptures to read about their history. Arts & Culture; Binghamton  
Preservation Association of the Southern Tier: A Virtual Pubcrawl Through History—200 Years of Beer in the Tier (June 20, 4 pm) Take a virtual pub crawl on the 100th anniversary of Prohibition and learn the history of beer in New York's Southern Tier. The program is in three parts: 1) Early brewers and breweries of Binghamton; 2) Prohibition and Speakeasies; and 3) Current brewers of Binghamton—reviving the craft. Advanced registration required. Arts & Culture; Binghamton     
Broome County                 
Roberson Museum and Science Center: Sharing the Stories of Roberson's Past (June 20th and June 21st, at 12 pm and 1 pm) Go on a virtual walkthrough of the Roberson Museum, an institution dedicated to art, local history, science, and natural history. Pay-what-you-want; Advance registration required; Arts & Culture; Binghamton
Finger Lakes
The History Center in Tompkins County: Virtual HistoryForge Transcription Session (June 27, 11 am-1 pm) HistoryForge is a digital mapping and transcription project from The History Center in Tompkins County, digitizing information from the 1930 Ithaca census to add to the HistoryForge database! More information about how to volunteer for this interactive event here. Advance registration required. Volunteers will read through the handwritten census notes from 1930, re-type/and or scan information about individuals, buildings, and businesses from that time period. Immigration; Ithaca        
Iroquois Indian Museum: Iroquois Museum on AHA! A House for Arts (June 15-July 4) Take a virtual step inside the museum and see exhibits, interviews with Mohawk artists and museum representatives. Native Americans; Howes Cave
The Strong National Museum of Play: The Making of The Strong National Museum of Play—Online Exhibition (June 15-July 4) Born in Rochester in 1897, Margaret Woodbury Strong spent much of her life traveling the globe and collecting everyday objects and playthings. Her passion for collecting and play laid the groundwork for what would become the world's largest and most comprehensive collection of historical materials related to play. Trace the story of The Strong's founder with this online exhibit. Arts & Culture; Rochester
Also from the Strong National Museum of Play:
American Board and Card Games —Online Exhibition (June 15-July 4) Native Americans played with early versions of gaming cards made from leaves and bark before the first European settlers brought their traditional games to the New World. Although some religious groups frowned on games of cards or dice that, to them, resembled gambling, new arrivals played Europe's earliest recorded games—chess, checkers, backgammon, bowling, and card games. The Strong collects examples of all these forms, as well as every game type that followed, showcased here in this virtual exhibit. Arts & Culture, Native Americans; Rochester
How We Ride: A History of Play on Two Wheels—Online Exhibition: (June 15-July 4) More than a century ago, Americans took to the open road on newfangled bicycles. The Strong's "How We Ride" tells the story of Americans at play on two-wheeled vehicles from then til now. This online exhibit presents rare artifacts from the museum's world-class collections of bicycles, trade cards, posters, and other related materials, and demonstrates how bicycles have influenced American pastimes, culture, and values. Arts & Culture; Rochester      
Tioga County Tourism: Evergreen Cemetery Virtual Tour (June 15-July 4) This virtual cemetery tour engages users with portraits and narratives to learn more about the lives of the people buried there. The Sa-Sa-Na Loft monument, a 17-foot white marble obelisk at the highest point in the original cemetery, is believed to be the oldest monument in the United States dedicated to a Native woman, and the second oldest monument to a Native person. Virtually visit Helen Dean King's grave and learn about the most important American woman scientist of the early 20th Century. Or learn about Oscar Barton who, at the time of his death, was the oldest Federal Civil War veteran in the Eastern US. Arts & Culture, Colonial History, Native Americans, Women's Rights; Owego        
Greater Niagara 
The Cobblestone Museum: The Cobblestone Museum Virtual Tour (June 15-July 4) Watch the Cobblestone Museum's introductory virtual tour showcasing this open-air museum encompassing the National Historic Landmark Cobblestone District in Childs, NY. The architectural treasures at the museum include North America's oldest Cobblestone Church (1834) and the District #5 one-room Cobblestone Schoolhouse (1849). Arts & Culture; Albion
Frank Lloyd Wright's Martin House: Explore the 1st Floor of the Martin House (June 15-July 4) Frank Lloyd Wright's Martin House, a New York State Historic Site and National Historic Landmark, is a unique residential estate built for wealthy Buffalo businessman Darwin D. Martin and his family between 1903-1905. After more than 20 years of reconstruction and restoration, including the Wright-designed historic landscape, the estate was finally completed in 2019. Guests can virtually visit the Martin House and walk through the main areas on the first floor, with narration by Executive Director Mary Roberts. Arts & Culture; Buffalo 
Old Fort Niagara: Old Fort Niagara Distance Learning Webinars (June 18, 10-10:30 am) Participate in a variety of free, distance learning videos via Zoom that shares important information about Fort Niagara's military history, from the early 1700s to World War One. Each webinar is 30 minutes, suitable for adults and children, and will be followed by a Q&A. Advanced registration required; Youngstown
Theodore Roosevelt Inaugural Site: TR Inaugural Site: More To Explore (June 15-July 4) Virtual tours, lectures, artifacts, and more, provide visitors a chance to explore the TR Inaugural Site, plan a future visit and learn about the life of Theodore Roosevelt. Civil Rights, Immigration, Natural History, U.S. Presidents; Buffalo
Hudson Valley 
Boscobel House and Gardens: Boscobel Virtual Tour (June 15-July 4) Through pictures and beautifully produced audio narration, explore Boscobel's extraordinary history and beauty. This virtual experience celebrates the preservation efforts that helped save Boscobel and shares stories about its extraordinary location overlooking the Hudson River, Constitution Marsh, and the U.S. Military Academy at West Point. Arts & Culture, Natural History, Revolutionary War; Garrison
Columbia County Historical Society:
Eleanor Roosevelt Visits the Circa 1850 Ichabod Crane Schoolhouse (June 15-July 4) Eleanor Roosevelt and Mary Margaret McBride visited and broadcast a radio show about the Columbia County community, school teacher Jess Merwin, Washington Irving, and Ichabod Crane from this Schoolhouse in 1952. Listen to a recording of Roosevelt and McBride on their radio show. Arts & Culture, Civil Rights, Immigration, U.S. Presidents, Women's Rights, Women's Suffrage; Kinderhook
Oral Histories of Columbia County One-Room Schoolhouse Learning (June 15-July 4) Go back in time and learn what it was like to be a student of the Ichabod Crane Schoolhouse by downloading excerpted transcripts from students in the early 20th century Arts & Culture, Colonial History; Kinderhook   
D&H Canal Historical Society: Virtual guided tour of the National Historic landmark Five Locks Walk (July 21, 2 pm) You and Dad should join for a guided virtual tour of the National Historic Landmark Five Locks Walk in High Falls. The five restored locks from the 1850 final enlargement of the D&H Canal can tell stories of this important 19th century "anthracite canal" that fueled the Industrial Revolution and helped to make NYC the largest city in the world. It enabled the development of all the towns along its 108-mile route. Arts & Culture, Canals & Transportation, Immigration; High Falls
Friends of Mills at Staatsburgh: Virtually Staatsburgh (June 15-July 4) For those who have never visited Staatsburgh State Historic Site, enjoy this virtual glimpse into one of the Hudson Valley's historic treasures. This page offers family activities, videos, and blog essays to help you learn about and enjoy the magic of this Beaux-Arts mansion from the comfort of your home. Arts & Culture; Staatsburg
Friends of the Old Croton Aqueduct: How New York Became the Empire City (June 15-July 4) A virtual tour of the fall/winter 2019-2020 exhibition at the Keeper's House about the fascinating origins, engineering, and construction of this famed source of New York City's drinking water. Arts & Culture, Canals & Transportation; Croton
Historic Hudson River Towns: Mobile Audio Tour (June 15-July 4) A new geo-located mobile audio tour of the Historic Hudson River Towns area just north of New York City can be enjoyed remotely at home, or if you live nearby, on a scenic drive in your car or outside exploring quaint downtowns, historic sites, parks, and riverfronts while social distancing. The tour covers the history and ambiance of 16 communities on both sides of the river. To access the tours, go to hudsonriver.com or download the free TravelStorys app from the App Store or Google Play.  Arts & Culture, Colonial History, Native Americans, Revolutionary War; Tarrytown and others
Jay Heritage Center: George Packer Virtual Book Talk (June 17, 7:30 pm) Join Pulitzer finalist George Packer, staff writer for the New Yorker and author of "Our Man: Richard Holbrooke and the End of the American Century," in a virtual book talk to celebrate the legacy of diplomat and peacemaker, John Jay. Cost: $10 for members; $15 for nonmembers; Advance registration required; Civil Rights, U.S. Presidents; Rye 
John Jay Homestead State Historic Site: The Homestead's staff offers a guided exploration of objects found in the museum's collection on Instagram Live each Thursday at noon. Arts & Culture, Revolutionary War; Katonah               
Staatsburgh State Historic Site: Staatsburgh Quiz Night (June 15-21, 7:30 pm) Every night at 7:30, Staatsburgh's Facebook page will feature a trivia contest. Questions will focus on notable women and men from the Gilded Age. Civil Rights, U.S. Presidents, Women's Rights; Staatsburg.   
Westchester Philharmonic: "A Wreath for Emmett Till" (June 15-July 4) Westchester Philharmonic presents a Philharmini: "A Wreath for Emmett Till," by Phil bassist Gregg August. This work for jazz ensemble, strings, and singer, is part of a larger suite entitled Dialogues on Race. This excerpt utilizes a poem by Marilyn Nelson, which pays homage to the murdered young man's mother, Mamie Till Mobley, who faced her unimaginable grief by asking an entire nation to face it with her. Arts & Culture; White Plains               
Long Island
Brentwood Historical Society: Irish Independence Through Literature (June 15-July 4) In this video, Patricia Navarra, Director of Irish Studies at Hofstra University, discusses how literature framed the dialogue of the fight for Irish independence. Arts & Culture, Civil Rights, Immigration;  Brentwood
(6/12) Christ Church Manhasset: Historic Cemetery Tour (June 15-July 4) This 18-minute video, recorded in 2019, features eight actors portraying notable real-life characters from Manhasset's early history, including one of the earliest women art teachers from the 19th century, a Civil War soldier, and others. Arts & Culture, Revolutionary War; Manhasset, NY
Cradle of Aviation Museum: Virtual Tours (June 15-July 4) The Cradle of Aviation Museum and Education Center brings the museum to your screen. Experience the museum galleries in 360-degree videos via Google Street View and visit the many exhibit pages with links to resources. The new Virtual Museum page highlights recent efforts encouraging families to learn together about aviation and aerospace. Arts & Culture; Innovation; Garden City
The Heckscher Museum of Art: Heckscher at Home (June 15-July 4) Enjoy virtual exhibitions, video projects for kids and families, memories from artists, students, and friends on My Heckscher Story, and a way to browse and explore the Huntington museum's rich art collection. Learn about key people and moments in the Museum's history. Arts & Culture; Huntington
Pollock-Krasner House and Study Center: EXPRESS YOURSELF! Live ZOOM Video-Chat Tours (Tuesdays and Thursdays, June 16-July 2, for children from 2-3 pm, for teens and adults from 4-5 pm) Discover the creative ways artists Jackson Pollock and Lee Krasner expressed their feelings with paint. Experience and discuss the art displayed in the couple's home, and explore the barn studio filled with evidence of their masterpieces. This series of video-chat tours via Zoom guides children, teens, and adults through the artists' home and studio. Learn how you can express your feelings by creating art using supplies at home! Advanced registration required; Arts & Culture; East Hampton
Three Village Historical Society:
Virtual Spies! Tour (June 15-July 4) The Three Village Historical Society invites you to join a virtual tour exploring local sites of Setauket's Revolutionary War Culper Spy Ring. Each virtual location includes spy videos, ciphers, codes, and the stories of the five principal Setauket members of the spy ring. Try to decode the secret spy message at each location! Colonial History, Revolutionary War; East Setauket​ 
Founders Day 2020 (June 15-July 4) Virtual Founders Day tours will take you to seven locations in the Town of Brookhaven to visit the Village Green Presbyterian Church and graveyard, Frank Melville Park Sanctuary at Conscience Bay, and other attractions. Discover stories about the Setalcott Native Americans, artist William Sidney Mount, Setauket's War heroes, and others. Arts & Culture, Colonial History, Immigration, Native Americans, Natural History, Revolutionary War; East Setauket​ 
True Tales of Early Days of Long Island (June 15-July 4) Join Long Island historian and lifelong Strong's Neck resident Margo Arceri as she reads historic stories authored by Kate Wheeler Strong about the early days of Long Island. Arts & Culture, Colonial History, Immigration, Native Americans, Natural History, Revolutionary War; East Setauket​  
Walt Whitman Birthplace Association: 
Ekphrastic Poetry: Poems About Visual Art (June 18, 6:30 pm-7:30 pm) Walt Whitman Birthplace Association (WWBA) presents a free Zoom workshop with WWBA Long Island Poet of the Year Christina M. Rau. The workshop will provide insight into Ekphrastic Poetry: poems about visual art. Rau will pair poems with paintings by Gustav Klimt, Pieter Breughel, and Wassily Kandinsky. Suggested donation of $5. Arts & Culture; Huntington Station           
Virtual Open Mic Night (Friday, June 26, 6:30 pm) Five poets will present their poetry and everyone is invited to be part of the audience, or share a short poem as well (time permitting!) A night of poetry, music, and fun! $5 suggested donation Arts & Culture; Huntington Station 
Signature Series "Poetry in Performance: Walking With Whitman" Art and Poetry of the American Frontier (July 3, 2020, at 7:00 pm) On Friday, July 3rd International Poet Octavio Quintanilla and Local Poet Wayne Mennecke will perform their poetry live. There will be a live musical performance! Arts & Culture; Huntington Station   
NYC
Alice Austen House Museum: Alice Austen House Community Impact and Preservation Award Virtual Tea (June 17, 9:30 am) Join Victoria Munro, Executive Director of the Alice Austen House, on the third anniversary of the LGBTQ designation to honor Pat Salmon, historian and preservationist, and Edwina Martin, Esq., Public Administrator. The Community Impact and Preservation Award Virtual Tea will honor the contributions of Ms. Salmon and Ms. Martin, Esq., to the life and history of Staten Island. Cost: Free, donations accepted; Advanced registration required; Arts & Culture;  Staten Island
Brooklyn Historical Society: Bite-Size History: Lunch with the BHS Collection (June 19, 12:30 pm) Historian Nalleli Guillen provides an in-depth look at intriguing objects in this lunchtime series collection. In this installment, Guillen and New York Public Library's Julie Golia explore the history of Brooklyn's Muslim communities through the fabled deed of Anthony Jansen van Salee, thought to be the first person of Muslim heritage to settle in Brooklyn. Colonial History; Brooklyn
The Bronx Museum of the Arts: Reverse Reverse: Bring It Back, Bring It Back (June 15-July 4) Since 2011, the Bronx Museum of the Arts' Teen Council has organized an annual exhibition of teen art at the Museum, curated by city teens. This year, the 2019-20 Teen Council cohort at The Bronx Museum of the Arts brings the virtual exhibit, "Reverse Reverse: Bring It Back, Bring It Back," with works from teen artists reflecting their experiences, memories of, and nostalgia for the last two decades. Arts & Culture; Bronx         
New York Botanical Garden: (June 15-July 4): This venerable Bronx institution is providing a variety of programming, including virtual walks, a tour of The Orchid Show, and more, linked below. Arts & Culture, Natural History; The Bronx 
King Manor Museum, in partnership with New York Historical Society: Living History @Home: Celebrate Juneteenth with NYHS! (June 17, 1-2 pm) Take a virtual field trip to King Manor Museum and join New York Historical Society's Living History coordinator, Cheyney McKnight, as she prepares a Juneteenth feast over a period-correct fire pit on our front lawn. Learn how to make Marcus Garvey salad, barbecue ribs, strawberry pie, and more with kid-friendly recipes! This free program will be hosted on Zoom. Advanced registration required. Arts & Culture, Civil Rights, Colonial History; Woodside
Mount Vernon Hotel Museum & Garden: Virtual Lunchtime Lecture: Celebrating the Fourth of July (July 3, 12:30 pm-1 pm) This online conversation will feature discussions about the Fourth of July celebrations in the early 19th century, especially on the 50th anniversary of the signing of the Declaration of Independence, and a big historical question: What did the American Revolution mean to the generation that followed our Founding Fathers and how did that impact the new nation? Colonial History; New York City
New York Transit Museum: This gem of a museum in downtown Brooklyn, housed in a decommissioned subway station, presents an array of virtual events about the history of mass transit in New York City. The programming includes live digital discussions with curators and transit experts and offers behind-the-scenes looks at the museum featuring its archivists. All events require advance registration via the links below. Arts & Culture, Canals & Transportation; Brooklyn 
Queens Historical Society: Kingsland Homestead Museum Virtual Tour (June 27, 12:30 pm) Experience the Kingsland Homestead museum space from the comforts of your room. The virtual tour, via Google Hangouts, will be led by the museum's experienced educator. Kingsland Homestead is a late 18th-century Long Island Half House-style structure that is honored as being the first New York City landmark in Queens County in the historic Weeping Beech Park in Flushing, Queens. In addition to changing exhibitions, a period room displays furnishings of the Victorian era. Advanced registration required; Arts & Culture, Colonial History; Queens    
Thousand Islands-Seaway
Antique Boat Museum: Tour of the Galleries (June 15-July 4) Visit the Antique Boat Museum through the lens of local artist, ABM Volunteer Captain, and boating enthusiast, Scott Ouderkirk. Follow Scott around the museum's buildings as he explores different galleries, boats, motors, and more! Five videos showcase North America's premier freshwater boating museum. Arts & Culture, Canals & Transportation, Natural History, Sports History; Clayton    
H. Lee White Maritime Museum at Oswego: Maritime Museum's Virtual Exhibit Experience (June 15-July 4) Whether your interest is in the pre-colonial period, or shipwrecks, or lighthouses, the H. Lee White Maritime Museum has it all! The HLWMM's Virtual Exhibit Experience also includes the annual Path Through Maritime History exhibit at the Great New York State Fair, which endeavors to educate fair-goers about the maritime history, heritage, and culture of New York State. Arts & Culture, Canals & Transportation, Colonial History, Native Americans, Revolutionary War, War of 1812; Oswego