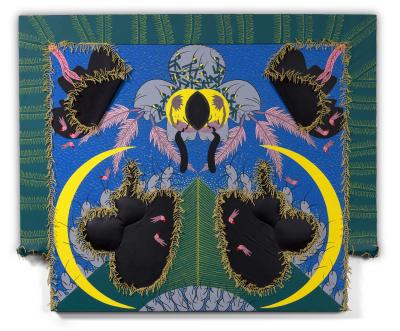 Exhibition inspires new ways of thinking about our relationship to the environment through art
Saratoga Springs, NY (May 28, 2020) — The Frances Young Tang Teaching Museum and Art Gallery at Skidmore College announces the opening of Lover Earth: Art and Ecosexuality, a student-curated online exhibition that encourages viewers to think critically about their bodies and the planet. The exhibition opens Saturday, May 30, on the Tang website.
Organized by Caroline Coxe '20, Lover Earth draws on the ideas of Elizabeth Stephens and Annie Sprinkle, collaborative performance artists who coined the term "ecosexuality" to describe an erotic connection to nature. Instead of "Mother Earth," they opt to use the phrase "Lover Earth" to denote a reciprocal relationship between humans and Earth.