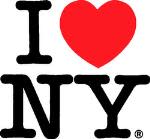 I LOVE NEW YORK 355 at The Glen Scheduled for August 6;
Project Supports "Southern Tier Soaring" – The Region's Successful Upstate Revitalization Initiative to Grow the Economy and Create New Opportunities
Governor Andrew M. Cuomo today announced a new partnership between Watkins Glen International and I LOVE NEW YORK, the state's iconic tourism brand. Together, they will present The Glen's Monster Energy NASCAR Cup Series race – the I LOVE NEW YORK 355 – on Sunday, August 6. The race is the marquee event of the August 3-6 race weekend at Watkins Glen International. It is the only Monster Energy NASCAR Cup Series race in New York State, and one of two road course races on the Cup Series schedule. Previously run as the Cheez-It 355 at The Glen, the "355" denotes the distance of the race – 90 laps for 220.5 miles – in kilometers.