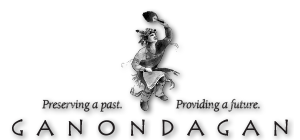 More Than $14,000 in Cash Prizes Offered in Fourth Annual Show
Victor, NY— When in a global pandemic, the "art" show must go on. 
The 2020 coronavirus has not dampened Ganondagan's desire—or ability—to promote and highlight Hodinöhsö:ni' art. With that, Friends of Ganondagan announces the call for entries for its fourth annual juried Hodinöhsö:ni' Art Show to take place virtually beginning Friday, November 6 through December 31, 2020.