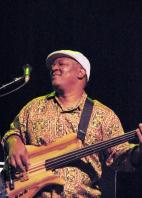 Jazz Performances, Award Winning Wine, Great Getaway Deals Riverhead, N.Y. - Long Island's largest jazz festival is coming once again, along with special events, concerts, promotions, getaways and giveaways, to Long Island Wine Country during the 4th Annual Long Island Winterfest: Jazz on the Vine, February 12 to March 20, 2011. Visit http://www.liwinterfest.com/ for the full schedule of events. This year, the performance schedule of over 50 musicians is brimming with high-profile talent from all over the world. From South Africa, hails world-renowned artists Bakithi Kumalo and Morris Goldberg and originally from Russia, but now a North Fork resident, is trumpeter Alex Sipiagin - all bringing a uniqueness to the sound of jazz.  The roster of artists are rounded out with legends like David Amram, and David Liebman, who have performed with music icons including Paul McCartney, Willie Nelson and Charles Mingus. For only $10 per ticket* guests enjoy a complimentary glass of wine and performances by renowned jazz musicians at winery tasting rooms and hotels over the six-week period. Winterfest is a great time to take advantage of what the East End has to offer in not only beauty, but also in way of special offers on accommodations, transportation and at restaurants and retailers. "Over 120 special offers and discounts from area businesses add to the excitement of Winterfest by enticing visitors to the jazz concerts to plan a longer getaway," said Kristen Matejka from the Long island CVB who coordinates offers for the special travel promotions that tempt visitors to make a weekend out of LI Winterfest events. "Winterfest is gaining a lot of attention and each year proves its value to the local economy." Steve Bate, Executive Director of the Long Island Wine Council is eager for the upcoming Winterfest, "Our fourth annual Long Island Winterfest - Jazz on the Vine program will be the best yet, with an outstanding line-up of musicians performing at sixteen different wineries. The past three years have clearly demonstrated that great music and fine wine combine to make the East End a wonderful winter weekend destination. For the first time, we've added a small entry fee of $10 for each performance, which will not only include the concert but also a glass of wine and, thanks to our friends at East End Getaways.com, automatic entry into a weekly drawing for a free weekend hotel room on the East End and a full gift basket of a selection of our award winning Long Island wines."    Pat Snyder, Executive Director of the East End Arts Council, has been working on this event since its inception in 2007.  The East End Arts Council handles all musician bookings and coordinates sponsorship opportunities. "Again, this festival continues to grow and is gaining more and more recognition with jazz aficionados. The quality of music the public can look forward to hearing is amazing.  We are proud to offer the opportunity for so many musicians to perform, and to support the area businesses." Suffolk County Executive Steve Levy is a continued supporter of Winterfest, "our county has a rich cultural tradition and we are very proud that this event extends to tourism-related businesses and cultural venues...Thanks to organizers and talented participants, the Winterfest is a significant contributor to the many extraordinary cultural offering featured on the East End of Long Island, and provides invaluable exposure for the musicians offering such inspired entertainment for all." Legislator Ed Romaine - District 1, another dedicated supporter of Winterfest said, "Winterfest is a vital program not only for our wineries, but for the East End economy as a whole. 'Jazz on the Vine' brings thousands of visitors to our region during an otherwise quiet time of the year. Wineries, restaurants, local shops, and lodging establishments all benefit from the excitement Winterfest creates throughout the winter months. I am happy to once again help sponsor this five-week-long event." For a full concert schedule and access to all festival promotions, visit http://www.liwinterfest.com/ and don't forget to register to receive weekly information about the upcoming concerts.
2011 LI WINTERFEST JAZZ ON THE VINE HIGHLIGHTS LIVE at the Indigo at Hotel Indigo - Saturday evenings from Feb. 12  - March 19, 2011 In the tradition of Jazz at Newport, bassist/composer Steve Watson hosts six Saturdays of unpredictable, swinging jazz at the Hotel Indigo with exciting performances and impromptu appearances by guest artists from each weekend's featured Winterfest events.
7PM - The Art of Solo Piano
8-10PM - Live at the Indigo with the Steve Watson Trio
Tickets are $20 each and include 2 free drink tickets. Hotel Indigo's Chef is preparing an exclusive Jazz inspired prix fixe menu for $52 per person.   Inside the 'Out' Side of Jazz  -3-Event Discussion Series presented by East End Arts Council Catering to the Jazz neophyte and aficionado alike, "Inside the 'Out' side of Jazz" is a three-event series of one-hour talks presented by the East End Arts Council at locations in Greenport, Southampton and Riverhead. The goal of this series is to shed new light on the subject of Jazz from the inside, and to reveal its role and relevance in our current times.
Saturday, February 12, 1PM at Brecknock Hall in Greenport: "Trane's Travels: Giant Steps to Ascension." Featuring Dave Liebman, Dr. Lewis Porter, Ray Anderson
Saturday, February 26, 1PM at the Southampton Cultural Center: "Ellington, Jazz, the Opposites - and You!" With Dr. Edward Green and Steve Watson
Saturday, March 12, 1PM at the Vail-Leavitt Music Hall in Riverhead: "Reaching the Audience: Jazz in the Digital Age," with Lara Pellegrinelli, Adam Schatz, and Ken Druker, hosted by Bob Barta.
2011 Winterfest Jazz on the Vine events are organized by the East End Arts Council and the Long Island Wine Council, with assistance from the Suffolk County Department of Economic Development under the auspices of the Office of Film & Cultural Affairs, the Long Island Convention and Visitors Bureau, as well as support from Hotel Indigo, Cross Sound Ferry, Teatro Experimental Yerbabruga and Peconic Public Broadcasting. Conceived in 2006 as a festival to generate increased business on the East End during the slowest part of the year, the program is well on the way to becoming a regional and even national attraction. *Complementary glass of wine for those over the age of 21. Visit http://www.liwinterfest.com/ for a full schedule and over 120 other special offers, discounts and deals.
###
Photo: Bakithi Kumalo   Contacts: Pat Snyder, East End Arts Council, 631-727-0900 Steve Bate, LI Wine Council, 631-722-2220 Kristen Matejka, Long Island CVB, 631-951-3900 Michelle Stark, Suffolk County Economic Development, 631 853-4000