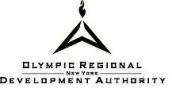 Bavarian Food, Drink, Live Music and More at Fall Festival
Wilmington, N.Y. -
The 20th annual Whiteface Oktoberfest, in Wilmington, N.Y., is scheduled for Saturday and Sunday, Oct. 1-2.  During the two-day festival, the Olympic mountain dusts off its lederhosen, fires up the oompah band and enjoys a tall mug of German beer.  But it's more than that... it's fun for the entire family with activities including original vendors, arts and crafts, children's amusement rides including the popular hayride and inflatables, Bavarian food, drinkand entertainment.  Get ready for the upcoming skiing and riding season at Whiteface with ski shop sales in the Ausable Room. Of course the
Whiteface Oktoberfest
offers great traditional German music from Die Schlauberger, performing under the entertainment tent outside the base lodge each day, the Lake Placid Bavarians, who have been performing traditional Bavarian music in the north country for the last 20 years, and Ed Schenk on the accordion.  The Cloudspin Lounge will also feature music from Schachtelgebirger Musikanten (Scha-Musi) and performing at their third Oktoberfest will be Spitze and The Alpen Trio. As America's #1 German band die Schlauberger is a powerhouse of musical expertise.  From the moment they step on stage until they have wrung the final note from their last song, die Schlauberger has the audience up and dancing to their powerful renditions of German favorites and other crowd pleasing tunes. Spitze will also get the audience involved with their amazing alpine show which features cowbells, the alpine xylophone, and the alphorn and of course - yodeling, while the Alpen Trio will greet Cloudsplitter Gondola passengers at the summit of Little Whiteface with the alphorns. Finally,
Whiteface
also welcomes back Schachtelgebirger Musikanten for the seventh year to our Oktoberfest. The lively duo will be performing in the Cloudspin Lounge on Saturday and on Sunday. Other entertainment to be found during the festival include the Alpenland Taenzer, nominated and accepted as members of the "Gauverband Nordamerica," a nationally and internationally known organization promoting German Heritage throughout the United States and Canada, and "Kindergruppe," comprised of 8-10 couples ages 3-19. Older members of the Kindergruppe also dance in the adult group. Guests can also drive the Whiteface Mountain Veterans Memorial Highway and enjoy spectacular 360-panaromic views of the region, spanning hundreds of square miles of wild land reaching out to Vermont and Canada from the top of the state's fifth highest peak. Oktoberfest will be held Saturday from 10 a.m.-7 p.m. and Sunday from 10 a.m.-5 p.m. A complimentary shuttle service will be provided both days. Departure from the Olympic Center Box Office in Lake Placid takes place at   11 a.m., 1 p.m. and 2:30 p.m.  Departure from Whiteface to Lake Placid takes place at 2 p.m., 4 p.m., 5 p.m. (Sunday only), 6 p.m. (Saturday only), and 7:30 p.m. (Saturday only).   From Wilmington pick-ups are at noon both days with the return shuttle leaving Whiteface at 5 p.m. Admission is $15 for adults, $9 for juniors and seniors and gondola rides are $12.  For more information about ORDA's 20
th
annual Oktoberfest, log on to
http://www.whiteface.com/summer/events/octoberfest.php
.  For more information about all of the events being held at ORDA's Olympic venues, log on to
http://www.whitefacelakeplacid.com/
.
###
CONTACT:   
Jon Lundin, ORDA public relations coordinator, (
jlundin@orda.org
) at (518) 523-1655 ext. 5313