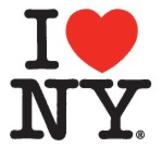 Empire State Celebrates 400th Anniversary of Historic Hudson-Champlain Sailings with Enormous Autumn Value Promotion
New York, NY
 - New York is a State that likes to do things big - including celebrating its history.  In honor of the 400
th
Anniversary of Henry Hudson's exploration of the river that now bears his name, as well as Samuel de Champlain's historic discovery of his stunning namesake lake, I LOVE NEW YORK is launching an unprecedented autumn vacation promotion encompassing more than 400 fantastic values, deals, discounts and free things to do around the state. Starting Aug. 27 through Nov. 23, vacationers will discover 485 new reasons to love New York by visiting
www.iloveny.com/fall
. While there, travelers will find nearly 200 lodging deals, along with another 200+ special discounts on attractions, food and wine, shopping, and transportation. With deals on everything from hayrides to theater tickets to wine tastings, travelers can easily choose the perfect New York escape. According to Dennis Mullen, Chairman and CEO designate of Empire State Development (ESD), which administers the I LOVE NEW YORK program, it's all part of driving tourism to the State and continuing the celebration of the Hudson-Champlain Quadricentennial and the 250th anniversary of Robert Fulton's historic steamboat ride up the Hudson River. "One simple phrase 'I LOVE NEW YORK' has become a part of our state's identity and has come to represent world-wide affection for New York. The Tourism industry has helped rebuild the state's economy through difficult times and remains a vital economic engine for New York State," said Mullen.  "We hope that New Yorkers and tourists will commemorate the 400th anniversary of Hudson's voyage by taking advantage of our autumn vacation promotion and discovering new reasons to love New York." Four hundred years ago, Henry Hudson's remarkable voyage to the New World led to his discovery of the magnificent river which now bears his name - and with it the eventual birth of New York itself. That same year, Samuel de Champlain was the first Western European to sail upon the waters of his breathtakingly beautiful namesake lake.  Two hundred years later, Captain Robert Fulton changed the face of the shipping industry, revolutionizing river navigation with steam power, in a 32-hour journey up the Hudson River from New York City to Albany. For today's travelers, New York is one of the most accessible and popular getaway destinations in the country.  This year I LOVE NEW YORK has partnered with JetBlue which will soon offer fare sales from New York City to Buffalo, Syracuse, and Rochester.  Travelers can also hop on Amtrak with a 20 percent discount on fares to any New York State destination and get a five percent discounted rental from Enterprise Rent-A-Car at the rail station. Highlights of the bounty of autumn activities in the state include dozens of Hudson-Champlain Quadricentennial celebrations, U-Pick deals from the North Fork to the Finger Lakes, and the first ever "Heritage Weekend" on Sept. 12-13, where over 100 historic sites, museums, parks and architecturally significant places such as the Vanderbilt Mansion, Fort Ticonderoga and Boscobel will open their doors offering discounted special events and free tours. Some examples of the great values offered around the State include:
| | |
| --- | --- |
| North Fork Table & Inn, Southold, NY | Sept & Oct: Book one night (Mon-Fri) and get a $100 gift certificate for dinner at the Table. Nov: Book any 1 night and get a $100 gift certificate for dinner at the Table. |
| White Springs Winery, Geneva, NY | Two FREE wine tastings. Fifteen percent off a purchase of $25.00 or more. |
| Three Village Inn, Stony Brook, NY | Stay one night and get the second night 50 percent off. Stay two nights and get the third night FREE! |
| Museum of Wayne County History, Lyons, NY | FREE admission for all children who say "I'm visiting one of the 400 places that makes NY state great!" |
------------------------------------------------------------------------------------------ At
www.iloveny.com/fall
travelers can also discover driving tours for each of NY's eleven vacation regions, with a wide variety of things to see and do along the way, including checking out the best scenic vistas for great leaf-peeping. They can browse deals by region or theme, or search for events, travel ideas, and fall related "things to do."  The navigation bar will also include links to I LOVE NEW YORK's weekly fall foliage report and free Autumn Guide.   According to Thomas Ranese, chief marketing officer of I LOVE NEW YORK, the State wants to remind travelers that there is so much more to love about New York even beyond the great city that shares its name. "We and our statewide partners have put together a tremendous variety of value-oriented opportunities that will help encourage travelers to discover the entire state. There are just so many things to see and do all around our State and that's why we've given them more than 400 reasons to explore what we have to offer both Upstate and down."
About New York State
New York State features 11 beautiful vacation regions.  New York's attractions span from landmarks such as Niagara Falls, to the wine trails of Hudson Valley and treasures like the Baseball Hall of Fame in Cooperstown.  Whether it's wide-ranging outdoor activities for the whole family like fishing, hiking and boating, culinary wonders and farm-to-table fresh foods, or the rich history and culture of one of the 13 original colonies, New York State offers diverse activities for all travelers.  For more information visit www.iloveny.com.  Media can find press releases and more at thebeat.iloveny.com. .
###
Dara Yaffe/Terence Gallagher            Lou Hammond & Associates             Tel: (212) 308-8880; Fax: (212) 891-0200 E-mail:
daray@lhammond.com
/
terryg@lhammond.com
Lisa Willner  Empire State Development Corporation Tel: (212) 803-3740 E-mail:
lwillner@empire.state.ny.us