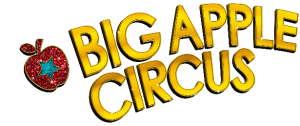 As the 42nd season comes to a close, the Big Apple Circus enlists an all-inclusive celebrity line up that has something for everyone!
NEW YORK, N.Y. (January 2020) – The Big Apple Circus is thrilled to announce their guest ringmaster lineup for the month of January. Keeping true to their New York City theme, they will be calling on quintessential New Yorker Christie Brinkley, famed children's author Mo Willems and RuPaul Drag Race's Alexis Michelle sponsored by Manhattan Mini Storage.
On January 16th join New York Times best-selling children's book author and illustrator, Mo Willems as he serves as our Guest Ringmaster. Guests will have the chance to win a signed copy of the newest title from his popular Pigeon book series – The Pigeon HAS to Go to School! Willems, who began his career as a writer and animator for Sesame Street which earned him 6 Emmy Awards, is best known for his children's books such as Don't Let the Pigeon Drive the Bus!, Knuffle Bunny: A Cautionary Tale, the Elephant & Piggie series, and more. Most recently, Willems was named the first ever Education Artist-in-Residence at the John F. Kennedy Center for the Performing Arts. Willems has some special ties to the show, Hovey Burgess our 'circus scholar' was one of his teachers at NYU Tisch! 
On January 23rd, join internationally renowned drag artist, singer, and native New Yorker Alexis Michelle as she partners with Manhattan Mini Storage and Big Apple Circus as Guest Ringmaster to celebrate New York City and the people that live here! Watch the new Manhattan Mini Storage ad featuring Big Apple Circus performers as they tell a real New York storage story.
On the heels of her own viral ad in collaboration with the iconic storage company, Alexis Michelle gained international fame with her top 5 finish in the ninth season of RuPaul's Drag Race. She has performed globally since leaving the show and is sure to blow audiences away with her center ring Big Apple Circus performance. Always immersed in the theatrical world, Alexis Michelle attended LaGuardia High School and Interlochen Center for the Arts. She also holds a BFA degree from the University of Michigan's musical theater department and has performed in both off-Broadway productions regionally and on tour. She can be seen in the new TLC show Drag Me Down the Aisle.
Supermodel, actress and author Christie Brinkley will be serving as Guest Ringmaster for three consecutive nights.  Brinkley is combining her modeling experience with her artistic and diverse talents and will be bringing them to the center of the stage on January 29th, 30th and for her birthday on February 1st
Supermodel, actress and author Christie Brinkley will be serving as Guest Ringmaster for three consecutive nights.  Brinkley is combining her modeling experience with her artistic and diverse talents and will be bringing them to the center of the stage on January 30th, 31st and for her birthday on February 1st
Christie Brinkley known for her legendary career, became the first model to ever appear on the cover of Sports Illustrated for three consecutive years, recently starred in Tony® Award-winning revival of the mega-hit musical Chicago as Roxie Hart and has appeared on more than 500 magazine covers worldwide.
As a successful businesswoman, Brinkley has an exclusive line of organic Prosecco called Bellissima, from Treviso, Italy, which is quickly becoming one of the fastest-rising brands of Prosecco across the country.
After having to leave Dancing with the Stars early due to an injury, Christie is happy to be fully recovered and returning to the stage, at New York's most iconic circus – The Big Apple Circus!
About the Big Apple Circus
World-renowned for its intimate and artistic style, BIG APPLE CIRCUS is passionate about revitalizing the circus for modern-day audiences with unique and astounding human feats from performers with incredible real-life stories. A New York Times Critic's Pick every year since its reconstitution in 2017, BIG APPLE CIRCUS continues a long-standing tradition of inclusivity, highlighting the finest talent from around the globe for an equally diverse audience.
Featuring a magical set design touching every corner of the tent, Season 42 is ready to transport audience members upon entering, in addition to incorporating them into the theatrics of the pre-show experience. This year's brand-new cast of performers were chosen as much for their astonishing talent as they were for their unique backstories and ability to define BIG APPLE as a circus of the 21st century.  Led by the trailblazing, body-positive, Afro-Latina ringmaster Storm Marrero, the inspiring, super-hero acts - including multiple extraordinary New Yorkers - are:
A Hand balancing duo of superhero level strength and agility Rafael Ferreira with partner Alan Pagnota in DUPLA MAO NA RODA in an unforgettable strongman routine highlighting the indomitable nature of the human spirit
The New York premiere of "America's Got Talent" finalists SAVITSKY CATS, which consist of Svitlana, Marina, and Misha – and their ten adorable and wildly talented housecats
New York comedian AMY GORDON, who has travelled the world hilariously slaying audiences in 6 different languages
THE ALIEV TROUPE, composed of internationally acclaimed acrobats specializing in the spectacular art of aerial acrobatics and the Russian Barre
The TRICK RIDERS Caleb Carinci & Renny Spencer, and their horses – ready to take NYC commuting to new heights
Big Apple Circus fan-favorite with the fastest feet north of FiDi, 79-year old comedic acrobat, NYU and Julliard Professor Hovey Burgess
More wired than the tour guides in Times Square, LOPEZ TROUPE on the hire wire
Giving a whole new meaning to 'strap-hangers' is the DUO STRAP act featuring Maryna Tkachenko & Tetiana Yudina
Jayson Dominguez dominates his WHEEL OF DEATH in a way that'd give even the wildest cabbie a thrill
New Yorker and International Juggling Association Gold Medalist KYLE DRIGGS who invented umbrella juggling thus making him the New York Humanitarian of the Decade
And a mother/son directorial team – Cecil MacKinnon & Jack Marsh who directly reflect the circus' core foundation of family, legacy, and creativity.  
A thrilling addition to this year's show will be original compositions by Drama Desk nominated composer, writer, performer, and multi-instrumentalist Ada Westfall (Death of a Salesman at BAM). Also on board to create the eclectic and vibrant environment to highlight the extraordinary performances are music director Wages Argott, composer Janine Delwarte, lighting designer Jesse Alford, and Tony Award nominated costume designer Emilio Sosa ("Project Runway" finalist, Porgy & Bess, Motown).
For more information visit www.bigapplecircus.com
Instagram: @BigAppleCircus
Facebook: /bigapplecircus
Twitter @BigAppleCircus
Media Contact:
Brandsway Creative
Tara Ciccone – Senior Account Executive
tc@brandswaycreative.com P. 212 966 7900