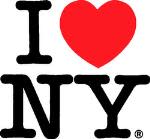 Go glamping by a mountain lake, find inspiration at a retreat frequented by Mark Twain and Henry David Thoreau, or saddle up at a dude ranch at new and redesigned hotels across the Empire State
NEW YORK – July 19, 2018 – As autumn's vibrant colors spread and harvest festivals kick into gear, New York State becomes an ideal location for a weekend or weeklong getaway. A rich array of new, updated and redesigned places to stay will add new dimensions to your next Empire State vacation, from mountainside glamping to a sleek urban hotel complete with an indoor basketball court, to a historic inn filled with tales—including those of ghostly visitors.
New York State Executive Director of Tourism Ross D. Levi said, "Autumn is a wonderful time to visit New York State. The fall foliage provides a stunning backdrop for food, craft beverages, music festivals, outdoor adventures and urban explorations. From a wilderness lodge with experienced guides for backcountry adventures, to a European-style castle, our accommodations are one-of-a-kind destinations. Start planning your fall getaway now to find what you love in New York State."
Here is a region-by-region sampling of new and recently renewed places to stay this fall:
Adirondacks
While there: See works by Picasso, Rembrandt and other artistic masters in the intimate Hyde Collection Art Museum and Historic Home, step back to 1757 at Fort William Henry, explore Lake George (about 10 minutes by car) or catch a movie, shop and dine at the nearby Aviation Mall.
Capital-Saratoga
While there: Pick up fresh produce, baked goods and crafts at Troy's Saturday Farmers Market, snack your way through Little Italy, take the kids to the Children's Museum of Science and Technology and admire the Tiffany-designed interior of St. Paul's Episcopal Church. Plus, Albany is just a short drive away.
While there: Catch a movie and discover more than 180 options for shopping, dining and entertainment at Crossgates Mall, head into downtown Albany (less than 10 miles away) or enjoy the great outdoors at Thacher State Park.
The Catskills
While there: Jump into the hotel's seasonal activities, including art classes, food foraging and intimate concerts, or head out for horseback riding, fly fishing, hiking and mountain biking and then bask in the hotel's sauna.
While there: Go hiking or horseback riding or ask your hosts to direct you to the best area antiquing spots, farm-to-table dining and local breweries.
Central New York
While there: Walk or cycle along the Erie Canalway Towpath, or cross the park/pedestrian bridge over the Mohawk River for a cultural, historical and horticultural look at the region.
While there: Walk over to take in a show at the Stanley Theater or a game at the Adirondack Bank Center, home of the Utica Comets. Nearby you will find the Utica Zoo, Utica Children's Museum, Adirondack Scenic Railroad, Munson-Williams-Proctor Arts Institute and F.X. Matt/Saranac Brewing Company.
Chautauqua-Allegheny
While there: "I Love Lucy" fans can visit her statue at the Lucille Ball Memorial Park, just outside the hotel, go kayaking on the lake and get serious about comedy at the Lucille Ball Desi Arnaz Museum and the new National Comedy Center, both a few miles away.
While there: Stroll over to the Lucille Ball Desi Arnaz Museum and new National Comedy Center, which has more than 50 high-tech immersive exhibits, including holograms of famous comedians, living and past, performing their best-known bits, as well as a year-round calendar of live performances and classes for aspiring artists.
Finger Lakes
While there: Wander through the town's many antique stores, art and craft shops, stroll along Owego Riverwalk, try your luck at nearby Tioga Downs Casino, and then head out to explore the nearby Finger Lakes wine and beverage trails.
While there: Explore the 100-plus galleries, studios, craft breweries and restaurants of Market St. and the Gaffer District. Check out the Rockwell Museum, Watkins Glen International NASCAR Racetrack and Finger Lakes wine and beverage trails.
While there: Shop and play at Destiny USA, one of the state's largest shopping and entertainment centers, and home to the Central New York Welcome Center; go museum-hopping in Syracuse; watch a Syracuse University basketball game at the Carrier Dome; catch a concert at the Lakeview Amphitheater and savor the fall foliage at one of the area's many parks.
Hudson Valley
While there: Take in the rich local art scene in the town's galleries and boutiques, choose from a wide range of restaurants and head into the mountains for hiking, fishing and, in season, skiing. Albany is 35 miles away and NYC is just two hours away.
While there: Stroll to antique shops, art galleries and eateries or take in a movie or live performance at the Orpheum Performing Arts Center. Music history enthusiasts can visit the Center's Piano Performance Museum (by appointment), with four centuries of keyboard instruments on display.
While there: Stroll the sculpture gardens at Art Omi, catch the annual FilmColumbia festival, shop and dine in Chatham or discover Columbia County's lovely hiking and biking trails.
While there: Try the climbing wall and twin flume water slides, enjoy a massage, take a sunset ride to the lake where an outdoor BBQ awaits, and gather around a campfire under the stars.  
While there: Savor the Troutbeck farm-to table restaurant, explore their expansive grounds, join a yoga, Pilates or guided meditation session or head over to Dia:Beacon to take in some contemporary art.
Long Island
While there: Wake up to outdoor yoga on the lawn and then borrow one of the resort's stylish bicycles to visit some of Long Island's finest beaches (a 15-minute walk), enjoy fine dining in town and sip and sample at nearby wineries.
New York City
While there: Catch a rooftop concert by your favorite artist at Pier 17 and stroll the cobblestone streets of the historic Seaport neighborhood, now a hip center for boutiques, eateries and entertainment.
While there: Visit Wall Street and the September 11 Memorial and One World Observatory, and make sure to take the train two stops down to Bowling Green where you can take the Staten Island Ferry for a free scenic view of the NYS skyline or take the Statue of Liberty ferry to visit Lady Liberty and Ellis Island.
While there: Head out on foot to explore the East Village and neighboring Chinatown, Soho and Little Italy areas and then enjoy the expansive 360-degree city views from cloudM, the hotel's indoor/outdoor rooftop bar and lounge.
While there: Located at cross section of Chinatown, Tribeca, the South Street Seaport and Battery Park, you are surrounded by shopping, culture, history and museums.
While there: Without leaving the building, guests can visit the NFL Experience Times Square and Hershey's Chocolate World, and are just steps away from Broadway theaters and all the attractions of Times Square.
Thousand Islands – Seaway
While there: Anglers can take a guided fishing excursion on the Salmon River, with gear provided, to fish for salmon and steelhead.
For more inspiration for autumn getaways, check out our fall events listings and foliage report (beginning mid-September). Media can find press releases and more at iloveny.com/thebeat.
###
About New York State
New York State features 11 beautiful vacation regions. New York's attractions encompass landmarks such as Niagara Falls, the largest park in the continental U.S. in the Adirondacks and treasures such as the Baseball Hall of Fame in Cooperstown and the Strong Museum of Play in Rochester. New York State offers diverse activities for all seasons, from fishing, hiking and boating to year-round festivals and exploring the rich history and culture of one of the 13 original colonies. Throughout the state, visitors enjoy fine cuisine, beverage trails and farm-to-table fresh foods.
Learn more at iloveny.com and follow us on social media:
Twitter: @ILoveNYPR (PR handle)
Twitter: @I_LOVE_NY (consumer handle)
Facebook: Facebook.com/ILOVENY
Instagram: ILOVENY
YouTube: YouTube.com/OfficialILoveNY
*Media can find press releases and more at iloveny.com/thebeat. 
CONTACT:
Phillip Novoa
Finn Partners
(646) 307-6330
Phillip.Novoa@finnpartners.com
Eric Scheffel
Empire State Development
(518) 292-5274