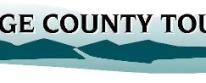 So many harvest time happenings in Orange County, it's scary!
Hudson Valley, N.Y.
- Unwind in October! Lose yourself in a maze on one of Orange County's fall farm fields designed especially to amuse and confuse you. Leave your cell phone behind and venture into winding dirt paths lined with tall dry corn stalks in the Hudson Valley countryside. Pretty soon the only thing you'll have on your mind is getting through it. Looks easy, right?  Don't worry, you'll find your way out eventually. Of course, that's what it's all about. Relax. Take your time. Enjoy the crisp fresh air and have fun with the family. Hopefully, the kids will come to your rescue and lead you back to the farm store for fresh-baked refreshments. After all, you'll want to keep your energy up to enjoy more of the great seasonal happenings on the calendar at
http://www.orangetourism.org/
. Just an hour's drive from New York City, nestled between Sugar Loaf Art and Crafts Village and the country-sophisticated Village of Warwick, grazing cows and a full day of autumn activities await you at the
Wright Family Farm
. In addition to their expansive adult-sized farm-themed corn maze, there are free hayrides to the pumpkin patch, pony rides and new pedal tractors to entertain the kids during weekend daylight hours. The littlest ones can frolic in the corn box while the adults take turns browsing the gift shop for hand-knit creations and seasonal décor. Real challenge seekers will enjoy navigating through the maze in the dark on Flashlight Friday, October 26
th
. Be sure to bundle up for this night time adventure, it may take longer than you think, but warm up with a hot drink and a slice of pumpkin pie at the farm stand. A scenic westerly drive on Route 6 will bring you past some of the area's prettiest foliage as you approach the fabulous
Lain Way Corn Maze
in rural Westtown. In addition to the grown-up sized Halloween corn maze, there's a child-sized hay bale maze. For a real farm experience, take a tractor-pulled hayride or a wagon ride through the fields and stop to gather some pumpkins from the pumpkin patch. Getting through the cornstalks by flashlight puts a whole new spin on the corn maze challenge. Try it on Friday nights from 5-8pm until October 29
th
. This fun fall attraction is available for daytime fun weekends until November 7
th
.
Soons Orchards
in New Hampton is yet another great Route 6 fall farm destination. As you get close, just follow the scent of fresh apple pie!  Their haunted mini-maze, hayrides and pumpkin patch are perfect for the kids. Stock up on apples, cider, fresh vegetables and delectable baked goods at their farm store, also the site of their monthly on-the-farm dinners. Be sure to make a reservation, yum! Heading toward the Catskills? You'll see lots of shopping centers from Route 17 as you approach Route 211 at Middletown's exit 120, but follow this route west for just 5 miles and you'll be at one of the oldest farms in Orange County, the 1790
Pierson Farm
. This eighth-generation farm specializing in natural grass-fed beef has both fun and spooky harvest time activities. If too many dead ends tie you up in the 3-acre corn maze, try out the kiddy hay maze. There are also farm animals, a teepee, bouncy fire engine and caterpillar crawl for the younger set. Braver souls have a chance to test their nerve in the haunted barn, especially scary on Fright Nights held from 7 to 11pm, October 13th, 20th, 26th & 27th. You won't forget this exhilarating experience, but if you'd like to bring home some souvenirs, there are pumpkins, potted mums, and a variety of mementos in the gift shop, an old refurbished wagon house. Follow the Hudson River north just past Newburgh to
Lawrence Farms
, one of Orange County's best known pick-your-own fruit and vegetable sites. It's another autumn delight. How long will it take you to get through the hay bale maze set up inside their barn? Don't forget your camera. You'll want to share the colorful outdoor views and photos of your kids posing in the little Victorian Village. The farm animals make great subjects too. On weekends, take a horse and carriage ride, weather permitting. The pumpkin patch is open daily from 9 to 4. So is their on-site bakery and farm store which stays open through December, a good thing, since you're likely to get hooked on their wonderful cider donuts! Bright orange pumpkins and brilliant mums set the scene for the
Manza Family Farm
Fall Festival held every weekend in October. It's always fun to browse this tremendous nursery, even more fun to pick the pumpkins grown on their 20-acres of farm land in Montgomery. They have a maze made of straw, but we bet you can't blow it down! See how long it takes to get through it, then climb aboard the tractor-drawn hayride. Pony rides and farm animals will thrill the kids. Be sure to leave some room in the car for your pumpkins, fall plants, and farm gift shop specialties.  Finding fall fun is no puzzle, Orange County's farms will a-maze and entertain you! There's a complete list of attractions, lodging, and events at
http://www.orangetourism.org/
. For a free copy of the Orange County Travel Guide call 800-762-8687, or email
tourism@orangecountygov.com
. Orange County Tourism is headquarters for tourism in the county and is part of the
I LOVE NEW YORK
program.
Resources:
###
Contact
: Mary Ann McCarthy (845) 615-3860
mmccarthy@orangecountygov.com