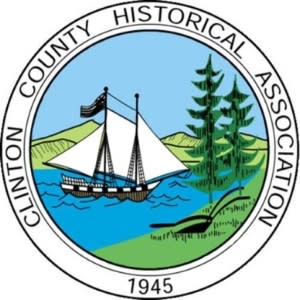 Tuesday, June 6, 2017, 6:30 p.m., Old Base Memorial Chapel, Free Admission
Plattsburgh, N.Y. – Please join the Clinton County Historical Association (CCHA) on Tuesday, June 6, at 6:30 p.m., for Art Cohn's presentation on the histories of the gunboats Spitfire and Philadelphia, I & II.  Cohn, Senior Advisor & Director Emeritus of the Lake Champlain Maritime Museum, will give his presentation at the Old Base Memorial Chapel, on the Oval, in the City of Plattsburgh. 
In October, 1776, British forces were committed to taking back control of strategic Lake Champlain and to that end, engaged an American fleet under the command of General Benedict Arnold, in a three day naval contest. In the course of the first days, during the Battle of Valcour Island, the gunboat Philadelphia sank one hour after darkness and caused the fighting to stop. That night, in an attempt to gain the safety of Fort Ticonderoga, Commodore Arnold escaped past a British blockade, but in the night had to abandon two weakened gunboats. One of these gunboats, the Spitfire, sank into the deep, dark waters of Lake Champlain.
In 1935 the gunboat Philadelphia was located and recovered by Colonel Lorengo Hagglund.  In 1961 the Philadelphia was transferred to the Smithsonian Institution in Washington DC. In 1991, using the Smithsonian's plans, the Lake Champlain Maritime Museum built, launched and began operating an exact replica of the original, the Philadelphia II. In 1997 the gunboat Spitfire was discovered upright and intact on the bottom of Lake Champlain.    
This talk will share the story of these three gunboats followed by a book signing.
CCHA's lectures are free and open to the public. This program is funded in part by Clinton County.
###
The Museum is open Wednesday through Saturday from 10 a.m. to 3 p.m.  For more information, visit www.clintoncountyhistorical.org or call 518-561-0340. Museum admission is free and donations are accepted.
Contact:
Helen Nerska
Clinton County Historical Museum
98 Ohio Avenue
Plattsburgh, NY 12903
518-561-0340
director@clintoncountyhistorical.org