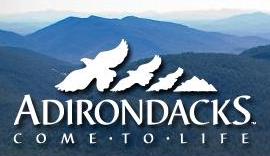 From Plays and Concerts, to Fairs and Festivals - Enjoy New York's Adirondacks This Summer
Adirondack Region, N.Y.
- The Adirondack Regional Tourism Council announces the 2012 summer arts festivals and cultural events schedule. From annual heritage celebrations, to inaugural events rooted deep in Adirondack tradition - discover the artistic side of the six million acre
Adirondack Park
this summer.  Take part in a revolutionary kind of play - one where the audience participates in the actual story creation. Eric Lane, an award-winning playwright, will open his latest play,
Filming O'Keeffe
, up to the audience for comment on July 21 and 22 at the Charles R. Wood Theater in Glens Falls -one of the region's top
Adirondack attractions
. Audience members are invited to provide feedback during July's readings via a post-show discussion and survey, which will be incorporated into Lane's working script. The play follows Georgia O'Keeffe and Alfred Stieglitz's often tumultuous relationship echoed in the lives of a modern artistic family who happens to live in Stieglitz's former estate on Lake George. This script-in-hand reading offers a rare glimpse into 2013's
My Summer Place
- a series of events, exhibits and activities planned in coordination with The Hyde Collection's 2013 exhibition entitled
Modern Nature: Georgia O'Keeffe and Lake George
, June 14- September 15, 2013.
Adirondack Arts Events
in the Park Summer 2012 Highlights include
:
Lake Placid Film Forum in Lake Placid June 13-16, in Lake Placid. This annual film festival showcases a series of films and screenings, from award-winning to amateur. Experience an array of films and documentaries in the historic Palace Theatre on Main Street, and additional locations throughout Lake Placid. This year, actor Michael Gaston will present his documentary "Tending Fires." Gaston can be seen in the television series, The Sopranos, as well as the blockbuster film Inception.
Lowville Village Band Concert Series June 17- August 10 throughout the Adirondacks-Tug Hill Region. The Lowville Village Band opens their summer concert series June 17 at the Constable Hall. Enjoy an entire summer of music and don't miss a performance by this talented group of 50 musicians.
The 2nd Annual Adirondack Arts Heritage Festival June 26-July 8 in Saranac Lake. This festival showcases a variety of heritage crafts and multi-disciplinary arts, from culinary traditions, to guideboat and canoe craftsmanship. Discover the rich variety of the Adirondack artisan heritage with more than 50 Adirondack events and celebrate the 4th of July with a special parade, concert and fireworks display.
41st Annual LARAC June Arts Festival June 16-17 at the Lower Adirondack Regional Arts Council in Glens Falls. Peruse more than 200 outdoor arts and crafts vendors during this annual festival featuring live music, food and family-friendly activities.
Woodworking and Museum Weekend June 30-July 1 at Babbie Rural & Farm Learning Museum in Peru. Enjoy a truly unique Adirondack arts weekend with woodworking demonstrations, music of the 50s and live entertainment.
Potsdam Summer Festival July 13-15 in Potsdam. Enjoy three days of summer sidewalk sales, street entertainment, craft and antique shows, a parade and more.
"Into the Woods" Adirondack Lakes Summer Theatre Festival July 19-26 at locations throughout the Adirondack Park. Stephen Sondheim has re-imagined timeless fairytale characters in this witty and fantastical musical production. In these woods, Little Red Riding Hood is bloodthirsty and Prince Charming less than true. Sponsored by the Adirondack Lakes Center for the Arts in Blue Mountain Lake, the production features professional performers and community actors. Don't miss the Festival's five additional productions with performances throughout the Adirondacks.
About the Adirondacks:
The Adirondack Region is a six-million-acre park offering limitless recreation amid 2,000 miles of hiking trails and 3,000 lakes and ponds. Part of the largest temperate forest in the world, the Adirondacks are also home to 103 towns and villages. Connect with the Adirondack on Facebook.com/visitadirondacks or Twitter.com/visitadks. Search Adirondack attractions, events and
Adirondack vacation packages
at VisitAdirondacks.com. 
###
CONTACT
: Rebecca Steffan (518) 523-9258
rebecca@inphorminc.com