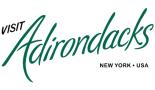 Experience Winter Thrills in the Adirondacks of Northern New York
Adirondack Region, N.Y.
- For many, winter in the mountains means alpine skiing and snowboarding - but in the Adirondack Region, winter can equal snowy adventure for those who enjoy being outside, but don't ski or snowboard, too. This winter, find exciting,
off-mountain activities
for non-skiers in New York's Adirondack Mountains and enjoy a leisurely getaway just four hours north of New York City and two hours south of Montreal. The Adirondack Region presents its "Top Winter Adventures for Non-Skiers" for the 2013-14 season:
1. 'Horse around' in the Lake George Region with a guided horseback ride through snow-covered forests, or a romantic, lantern-lit sleigh ride at dusk. Book a weekend getaway with 1000 Acres Ranch Resort and enjoy a real dude ranch experience, complete with horseback riding, Nordic skiing, evening entertainment and delicious, home-cooked meals. Call 1-800-458-7311 for more information.
2. Enjoy a Taste of Finland in the Adirondack Wild with a cross country skiing or snowshoeing getaway to award-winning Lapland Lake Nordic Vacation Center in Northville. Book a weekend getaway now and stay in a private tupa, or cabin, and enjoy discounted midweek rates. Owned and operated by former Olympic skier Olavi Hirvonen, each guest enjoys a unique Finnish-style vacation, complete with saunas, entertainment and dining.
3. Snowmobile in the Adirondacks Tug Hill Region takes on epic proportions in the western Adirondacks. The Tug Hill is a towering plateau that spans 1.2 million acres - offering endless miles of ATV trails. Each winter, the Adirondacks Tug Hill Region receives massive amounts of lake-effect snowfall for an average of 200 inches annually. Sled New York's "Snowbelt" and connect to the Adirondack Seaway Region's trail network to explore almost 1,000 miles of designated recreational trails.
4. Ice Fish on New York's Adirondack Coast offers sportsmen a chance to tip-up on some of the best lakes for ice-fishing in the country. Ice shanties pop up across Lake Champlain, Chazy Lake and Upper Chateaugay Lake from December to April, just in time for Northern Pike, Perch and Crappies. Hook Lake Trout, Salmon, Walleye, Smelt and more from January to March.
5. Celebrate a Century-Old Tradition with the Saranac Lake Winter Carnival in the Adirondack Lakes Region. This year marks the 117th anniversary of the East Coast's oldest winter festival. From January 31 - February 9, enjoy entertaining outdoor and indoor activities, including ski races, family-friendly contests and feats of strength such as the Ladies' Fry Pan Toss. Don't miss a tour through the majestic ice palace, carefully constructed over several weeks using ice blocks that can weigh up to one ton each.
6. Go for the Gold in the Lake Placid Region, the two-time host of the Winter Olympic Games, during the Sochi Winter Olympic Games in February. Lake Placid is one of the few places in the United States that offers visitors access to bobsledding, skeleton and luge. Go ice-skating on the Olympic Oval on Main Street; take a toboggan ride down an old ski jump onto frozen Mirror Lake, or check out the new exhibits at the Lake Placid Olympic Museum.
Explore the Adirondacks this winter and find more off-the-slopes activities at
VisitAdirondacks.com
.
About the Adirondacks:
The Adirondack Region is a six-million-acre park offering limitless recreation amid 2,000 miles of hiking trails and 3,000 lakes and ponds. Part of the largest temperate forest in the world, the Adirondacks are also home to 103 towns and villages. Connect with the Adirondacks on Facebook.com/visitadirondacks or Twitter.com/visitadks. Search Adirondack events, attractions and Adirondack vacation packages at VisitAdirondacks.com. 
###
CONTACT
: Rebecca Steffan (518) 523-9258
Rebecca@Inphorminc.com