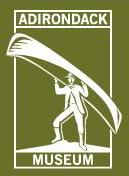 Blue Mountain Lake, N.Y.
- The Adirondack Museum announced today the presenters and lecture topics for the annual Monday Evening Lecture Series. Join the museum for the lecture series Monday nights at 7:30 p.m. in July and August. The first evening, July 9, will be spent with Wildlife Conservation Society senior conservationist Bill Weber. Weber will present "Out of Africa and Into the Adirondacks: A Conservation Journey" lecture. Lectures continue on July 16 with Charles Yaple and "Foxey Brown: The Story of an Adirondack Outlaw, Hermit, and Guide" lecture; July 23 with photographer Eric Dresser and "Capturing Adirondack Wildlife in Pictures;" July 30 with Environmental Historian Phil Terrie and "Green Fire: Aldo Leopold and A Land Ethic for our Time" a film, commentary and discussion. August begins with author Harvey Kaiser and "Great Camps of the Adirondacks: Second Edition" on August 6; August 13 with senior art historian Caroline M. Welsh and "A.F. Tait: Artist of the Adirondacks;" and will end on August 20 with rustic furniture artisan and painter, Barney Bellinger's "Art, Furniture and Sculpture: Influenced by Nature" lecture. The presentations will be offered at no charge to museum members; the fee for non-members is $5.00.  For full descriptions of the lectures, please visit
http://www.adirondackmuseum.org/
. The Adirondack Museum is open 7 days a week, from 10:00 a.m. - 5:00 p.m., through October 14.  The museum will close at 3 p.m. on August 10 and September 7 for special event preparations. The Adirondack Museum, accredited by the American Association of Museums, offers 65,000 square feet of exciting exhibitions housed in twenty-two modern and historic buildings. Visitors can explore how people have lived, worked, traveled, and played in the Adirondacks from the 19
th
century up to today. The museum is supported in part by public funds from the New York State Council on the Arts, a State Agency. For additional information, visit
http://www.adirondackmuseum.org/
or call (518) 352-7311.
###
Contact
: Kate Moore, Marketing Manager (518) 352-7311, ext. 109;
kmoore@adkmuseum.org