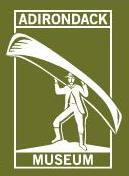 Blue Mountain Lake, N.Y.
- Join the Adirondack Museum for the 2012 Cabin Fever Sunday series. The second program, "Big Cats of the Adirondacks" will be held on Sunday, January 29, 2012.  Wildlife biologist Paul Jenson will explore the ecology, conservation, and management of big cats in the Adirondacks. Big cats once roamed the wilds of the Adirondacks and some still do -fascinating the naturalist with their secretive behavior and stirring emotions of all who catch a glimpse of these awesome predators. Learn about the current and historical distributions of Canadian lynx, bobcat, and mountain lions in New York State and the Northeast. Hear about their current populations, the effect of landscape and climate change, and how these species may fare in the 21st Century. Paul Jensen is currently a Ph.D. Candidate at McGill University and is conducting research on martens and fishers in the Adirondacks.  Paul is also a Senior Wildlife Biologist with the New York State Department of Environmental Conservation based in Region 5 (Warrensburg) and is responsible for furbearer management and research in the Adirondacks and Lake Champlain Valley.  Prior to joining the DEC in 2003 Paul worked in Alaska monitoring caribou and other large mammals on the Arctic Coastal Plain and conducted research with the New York Cooperative Fish and Wildlife Research Unit at Cornell University.  Paul received his M.S. in Wildlife Ecology from the University of New Hampshire and B.S. in Environmental Biology from SUNY College of Environmental Science and Forestry. Due to construction at the Adirondack Museum, this program will be held at the Adirondack Lakes Center for the Arts at Blue Mountain Lake. The lecture will begin at 1:30 p.m. Cabin Fever Sundays are offered at no charge to museum members or children of elementary school age and younger.  The fee for non-members is $5.00.  For additional information, please call (518) 352-7311, ext. 128 or visit
http://www.adirondackmuseum.org/
. Cabin Fever Sunday programs are sponsored by the New York Council for the Humanities, and the Glenn and Carol Pearsall Adirondack Foundation dedicated to improving the quality of life for year-round residents of the Adirondack Park:
http://www.pearsallfoundation.org/
. The Adirondack Museum, accredited by the American Association of Museums, shares the history and culture of the Adirondack region in 22 exhibits on a 32-acre campus in the Central Adirondacks.  The museum is supported in part by public funds from the New York State Council on the Arts, a State Agency. For additional information, visit
http://www.adirondackmuseum.org/
or call (518) 352-7311.
###
Contact: Kate Moore, Marketing Manager (518) 352-7311, ext. 109;
kmoore@adkmuseum.org