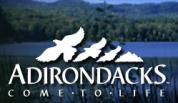 Lake Placid, N.Y.
- As the heat wave continues rolling through the Northeast, reservationists and business owners are seeing an influx of guests looking to cool off with last minute trips to the Adirondacks.  The summer season is full of outdoor activity and throughout the Adirondack Region community concerts and local nightlife abound. From eclectic to classical, reggae to bluegrass, there is a new musical experience for every night of the week. Here is a list of concert highlights throughout the Adirondack Region: 
 Luzerne Chamber Music Festival
- Through August 22. A classical concert series featuring resident artists, faculty and visiting performers. From Haydn, Brahms and Mozart, to Schubert, Chopin and Shostakovich, the festival is celebrating its 30
th
anniversary this summer with outstanding performances.  Tickets are $20 and may be reserved by calling (518) 696-2771.
Songs at Mirror Lake Music Series
- July 20
th
- August 10
th
. This free concert series offers an eclectic mix of bands - from bluegrass, to funk, folk and hip hop. Held every Tuesday through August 10
th
on Main Street, Lake Placid, rain or shine. Paddle your canoe or kayak over, or bring a blanket and picnic on the lawn. Concerts begin at 7 pm. View band videos and clips online at SongsatMirrorLake.com.
The Lake Placid Sinfonietta
- Through August 11
th
. As the Orchestra of the Adirondacks, the Sinfonietta offers a series of special performances this summer. Classical and timeless, the series also runs on Saturdays and Sundays through August 15
th
. For tickets and more information, log onto LakePlacid.com.
Jumpin' in July Concert Series
- Through July 29
th
. Every Thursday at the North Country Cultural Center for the Arts in Plattsburgh, this concert series offers music, food and fun on the front lawn of the arts center. Shows start at 5 pm and tickets are $10 per show.
Stony Creek Mountain Festival
- August 6
th
. Music, dancing, activities for children, a garage sale and pig roast - the festival runs August 6
th
- 8
th
. Big Medicine will perform Saturday from 7-9 pm.
The Norwood Village Green Concert Series
- Through August 1
th
. A free outdoor concert series in the charming village of Norwood, just 30 minutes from the St. Lawrence River, has the distinction of being the longest running concert series in the North Country, and is entering its 37
th
year with a full line up of bluegrass, blues, Celtic music and more. The series also runs Thursdays through August 5. For a complete list of musical performances, outdoor concerts, festivals and more, log onto
VisitAdirondacks.com
and map your trip using the interactive trip planner. The Adirondack Park, named for the Adirondack Mountains that lie within its boundary, offers some of the best opportunities in the United States for both recreation and relaxation in an inspiring natural setting. For a list of local swimming holes and waterfall hikes, please contact Rebecca Steffan at (518) 523-9258 or by email:
Rebecca@Inphorminc.com
.
###
Contact:
Rebecca Steffan (518) 523-9258
Rebecca@Inphorminc.com