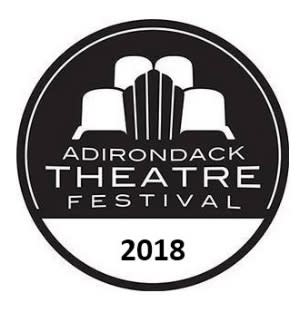 Glens Falls, N.Y.  - The 24th season of the Adirondack Theatre Festival will feature the concert reading of the hilarious romantic comedy Calling All Kates. The show will open at the Charles R. Wood Theater, located at 207 Glen Street in downtown Glens Falls, and run July 22nd and 23rd.Performances will start at 7:30pm. Tickets are $28 and can be purchased at the Wood Theater Box Office, online at ATFestival.org, or by calling (518) 480-4878.
Marc gets dumped by his fiancé, Kate McBride, right before their wedding and honeymoon around the world. He's now single and left to travel the globe alone since his plane tickets are non-transferrable and non-refundable. In an act of desperation, Marc posts an ad online for the only companion who could legally join him… someone with the exact same name as his ex-fiancé.
Emily Goodson is an actor and playwright from Bloomington, Indiana. She has written plays such as Time Machines Can Be Funny Sometimes, The Third Glass, and Lady Bits, which celebrated sold-out crowds at the Indy Fringe Festival in 2012. Her musicals include Spun (performed at ATF in 2015) and Greta (both with Jeremy Schonfeld). Goodson has even written Bird Rap, a rap about birds. She studied English and Sociology at Indiana University.
Jeremy Schonfeld is a celebrated singer/songwriter, composer/lyricist, occasional actor, producer, mentor and teacher. His concept album Iron & Coal, produced in Vienna Austria with producing partners Beat4Feet (Martin Gellner and Werner Stranka), was nominated for several Amadeus Awards (Austrian Grammys), and is currently in development as a large-scale, hybrid multimedia theatrical production. Previously, Jeremy created the album 37 Notebooks, featuring vocal performance contributions from friends including Adam Pascal, Julia Murney, Tracie Thoms, Amy Spanger, Lauren Kennedy, Donnie Kehr, and Shoshana Bean. As a composer/Lyricist, Jeremy has several shows under his belt, many in development. Drift, based on the concept album, has won numerous awards for productions at NYMF (New York Musical Theater Festival) and at the Kennedy Theater in Raleigh, N.C., featuring a diverse roster of talent, including Adam Pascal, Christian Campbell, Terrence Mann, Adam Kantor, and Jarrod Emick. Spun and Greta are part of an exciting, ongoing collaboration with partners Chad Rabinovitz (producing executive director) and Emily Goodson (Book) formed through the BPP (Bloomington Playwrights Project) at Indiana University. Additionally, Jeremy is excited to have recently broken ground on an upcoming project with respected journalist and author, Steve Fishman of New York Magazine.
Calling All Kates stars Make Nappi (The Life and Slimes of Marc Summers) and Emily Crowley. Musicians include Jeremy Schonfeld on piano and Mike Wilson on guitar, with Ben Smith as the Music Director/Narrator. Chad Rabinovitz, ATF's Producing Artistic Director, will direct the show.
Website: http://www.atfestival.org/event/calling-all-kates/
Promotional Video: https://youtu.be/gcEYs7xyVws
About Adirondack Theatre Festival
Founded in 1994, ATF is a non-profit, professional theatre. Each summer ATF produces a season of theatre for an audience of both locals and tourists (9,000+) using professional artists from New York City and across the country. Last summer yielded a record-breaking season of sold-out performances, nearly doubling attendance and subscribership in just the past two years.  ATF operates under a Small Professional Theatre Agreement with Actors' Equity Association. ATF is the only professional summer theatre in the Capital District, Saratoga and Adirondack regions of upstate New York solely committed to producing new and contemporary works of theatre.  Its 24th season is comprised entirely of new works. 
# # #
Press Contact: Chad Rabinovitz
chad@atfestival.org or (518) 798-7479
CALLING ALL KATES
Book by Emily Goodson
Music & Lyrics by Jeremy Schonfeld
Directed by Chad Rabinovitz
July 22 & 23