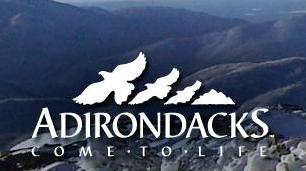 Winter Festivals Announced for Northern New York
Adirondack Region, N.Y.
 - Each winter, the Adirondack Region comes alive with festivals that celebrate Northern New York's sports heritage, rich history and cherished traditions that span centuries and generations. Visit this February during festival season and find events that spark the imagination, challenge the notion of winter fun and offer thrills for all ages. Stand under a wintry canopy filled with fireworks, join in the women's fry pan toss competition and dance the night away at the
116th Annual Saranac Lake Winter Carnival
. Slated for February 1-10, this is the first festival to kick off a month of music, snowball battles and polar bear swims. Don't miss the ice palace or annual closing parade. This year, Warren County celebrates its bicentennial. Join in the festivities and enjoy an added dash of Adirondack history during the
Lake George Winter Carnival
, a continuous calendar of events that spans each weekend in February. Highlights of this year's carnival include the North East Sno-X Series Carnival Cup Race on February 9 and 10. The
Adirondack Coast's
Snowball: A Celebration of Winter
is a series of free and inexpensive events spanning the month of February. More than 50 events kick off on February 2 with family swim nights, science workshops, a kid's carnival and more. Enjoy organized cross-country skiing, sports events for the family and fun educational contests throughout the month. Additional Adirondack
Winter Carnivals nd Festivals
include:
Carthage Area WinterFest
February 9 - Kick off the festival season by tossing around unwanted holiday treats during the Fruit Cake Toss, go snowmobiling in the Tug Hill Region, an area renowned for its annual record-breaking snowfall, and be dazzled and befuddled all at once during the magic show. WinterFest promises a day of family-friendly entertainment - the perfect antidote to cabin fever.
Raquette Lake Winter Carnival
February 16-17 - This winter extravaganza is a 50-year-old tradition offering kids games, winter lake golf, bonfires, a chainsaw and cross-cut competition and more. This two-day event helps kick off Long Lake's Winter Wacky Week, which promises seven days of family-friendly events. And don't miss Long Lake's attempt to break the world record for the tallest snowman on February 20 at Geiger Arena.
Ogdensburg's River Shiver and Polar Bear Plunge
February 16-24 - Spend a week on the St. Lawrence River and participate in an ice-fishing tournament, hockey, broom ball and basketball tournaments, a reenactment of the Battle of Ogdensburg and the chilly Polar Bear Plunge.
Inlet's Frozen Fire & Lights
February 23 - For one day, enjoy all that makes the Adirondack Region unique as a winter destination. Go sledding, ice-skating, snowshoeing and cross-country skiing with friends and family. Enjoy free refreshments, a cardboard sled race and fireworks followed by a wine and chocolate party. For additional events information, lodging packages and winter travel ideas, log onto
visitadirondacks.com
.
About the Adirondacks:
The Adirondack Region is a six-million-acre park offering limitless recreation amid 2,000 miles of hiking trails and 3,000 lakes and ponds. Part of the largest temperate forest in the world, the Adirondacks are also home to 103 towns and villages. Connect with the Adirondacks on Facebook.com/visitadirondacks or Twitter.com/visitadks. Search Adirondack events, attractions and Adirondack vacation packages at VisitAdirondacks.com. 
###
Contact
: Rebecca Steffan (518) 523-9258
Rebecca@inphorminc.com