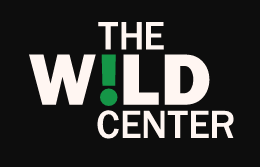 Tupper Lake, NY – "Change happens locally, from the ground up and like ripples in a pond, move outward," reflects Gail Brill, Founding Director of the Adirondack Green Circle. Ten years ago Brill founded the Adirondack Green Circle after reading Barbara Kingsolver's "Animal, Vegetable, Miracle" inspired her to talk with others about how people in the community could eat more locally grown food, positively effecting both the environment and those in it. During the ten years the Green Circle grew to over 200 interested community members who volunteered countless hours to create those circular ripples through the community.

The Green Circle quickly grew to be an integral part of the Tri-Lakes, founding and organizing the FARM 2 FORK FESTIVAL for six years in Saranac Lake, celebrating the local food culture and drawing tourists to the area. FARM 2 FORK was quickly followed by CHEFS & FARMERS: TASTE THE ADIRONDACKS, Saranac Lake's first food tasting, pairing local chefs with local farmers. Many of these first-time relationships continue in area restaurants today. You might have seen the Green Circle at a local Farmers Market and picked up a hand-sewn reusable t-shirt bag or used a recyclable receptacle during the 90-miler Canoe race or participated in the Wake-Up Film Festival or their "Green Circle Speaks: Saving and Savoring the World" lecture series or gardened at the Saranac Lake Community Garden. The Green Circle has been a vibrant and reliable community organization dedicated to helping move our communities forward towards a more conscious and greener way of living.

Recently Brill decided to formally wind-up the Adirondack Green Circle and donate the organization's $10,000 to The Wild Center's Adirondack Youth Climate Program. Both personally and through the Green Circle, Brill was involved with the development and execution of the very first Adirondack Youth Climate Summit in 2009. "The Green Circle is poised to leave a lasting legacy that will fulfill our goal of 'planting trees under whose shade we will never sit'," said Brill. "The Youth Climate Summit is empowering young people in our region to make changes in their schools and communities. I cannot think of a better fit for our money than to support this hopeful and transformational effort. The Green Circle has been present at many Climate Summits, not only to attend, but to talk with students about composting, the importance of eating food from local farms and packing healthy lunches."
 
"We are so grateful for this generous gift from The Green Circle," said Jen Kretser, Director of Programs & the Youth Climate Initiative. "It will help to support students attending the annual Adirondack Youth Climate Summit to implement their Climate Action Plans and grow as leaders and catalysts for change in their schools and communities."

The Adirondack Youth Climate Program is a catalyst for a growing surge of climate action advocates, producing a White House Champion of Change and sending student leaders to the United Nations and COP 21 in Paris, France. It has served as a model for the establishment of Youth Summits both nationally and internationally, notably in Seattle, Detroit, Vermont, Finland and Sri Lanka. Last week was National Climate Education Week with activities and events happening around the country to build knowledge, awareness and action for climate change to work towards solutions.
 
###
Contact: Tracey A. Legat, tlegat@wildcenter.org