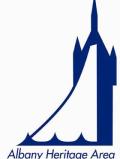 Albany, N.Y. -- 
WHAT
:             The Albany Heritage Area Visitors Center will play host to the first
Albany Holiday Market
at Quackenbush Square. The evening will feature demonstrations by local artisans and tastings by The Albany Pump Station, Brookview Station Winery, Hudson-Chatham Winery, and Albany Distilling Company. This special event will also include a 20% discount on most merchandise in the Visitor Center Gift Shop including handcrafted jewelry and accessories, framed art and photography, and uniquely Albany gifts and keepsakes. Special discounts will be offered to Holiday Market shoppers at the Quackenbush Square restaurants (The Albany Pump Station and Olde English Pub), as well.
WHEN
:             Wednesday, December 5, 4:00 pm-7:00 pm
WHERE
:           Albany Heritage Area Visitors Center, 25 Quackenbush Square, Albany, NY 12207
CONTACT
:       Schuyler Bull, Marketing Manager, Albany County Convention and Visitors Bureau,
sbull@albany.org
, 518-434-1217 ext. 203
About the ACCVB:
The Albany County Convention and Visitors Bureau, Inc., was established in 1976 to promote the civic and commercial progress of the community through increased development of conventions and tourism. ACCVB currently represents more than 300 member businesses and assists each year in hundreds of regional meetings. ACCVB also operates the Albany Heritage Area Visitors Center, Henry Hudson Planetarium, and the Albany International Airport Information Center. For more information, call 518-434-1217 or 800-258-3582 and/or visit
http://www.albany.org/
.
###